Wednesday, November 11th, 2020
Materials in this collection are dated 1982-1989 and concern the commemoration of the three Roanoke Voyages from 1584-1587. These voyages, sponsored by Sir Walter Raleigh, began with two exploratory investigations of the present-day North Carolina coast, and ended with the birth of the first English child in the New World, Virginia Dare.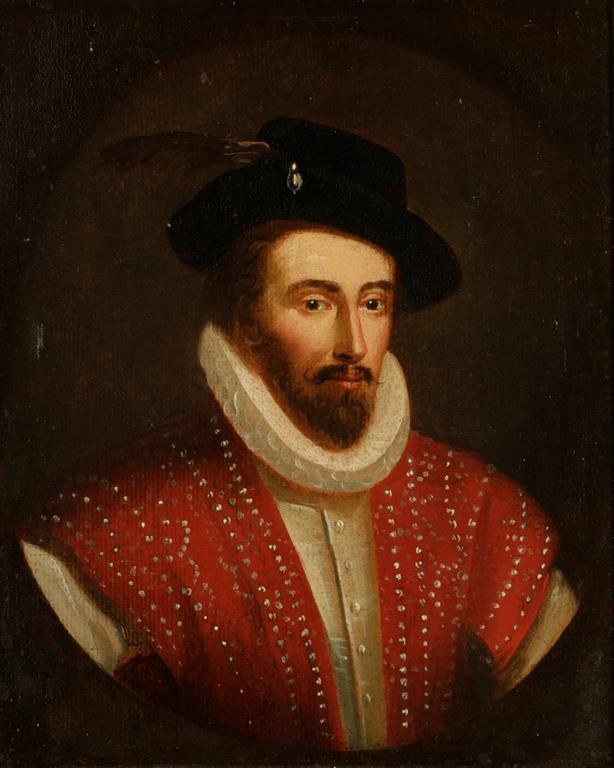 Portrait of Sir Walter Raleigh, 1554-1618, by Jacobus Houbraken.
Courtesy of Artware Fineart.
 
Born on August 18, 1587 in the Roanoke Colony, Virginia Dare was the first English child born in the New World. She was born to Ananias Dare and Eleanor Dare. The Roanoke Colony is located in present-day North Carolina and was successfully established in a third expedition led by Dare's grandfather, Governor John White. Shortly after Dare's birth in 1587, Governor White set sail for England to return with more supplies. The journey was supposed to have only lasted for three months, but due to the Spanish Armada attack in 1588, White was delayed for three years. When he returned to the Roanoke Colony, he found it abandoned with no clues as to what happened to the settlers he left behind three years prior. With so much mystery surrounding the Lost Colony of Roanoke and the fate of Virginia Dare, she has become a popular figure in American culture and folklore.
To commemorate the Roanoke voyages, the 1973 North Carolina General Assembly created the America's Four Hundredth Anniversary Committee at the state level and charged members with planning and carrying out celebrations and events from April 27, 1984 (400th anniversary of the start of the first voyage) to August 18, 1987 (Virginia Dare's 400th birthday). All counties in North Carolina were invited to create their own committees, and most, including Mecklenburg County, did so, focusing on their own local history as well as that of the state.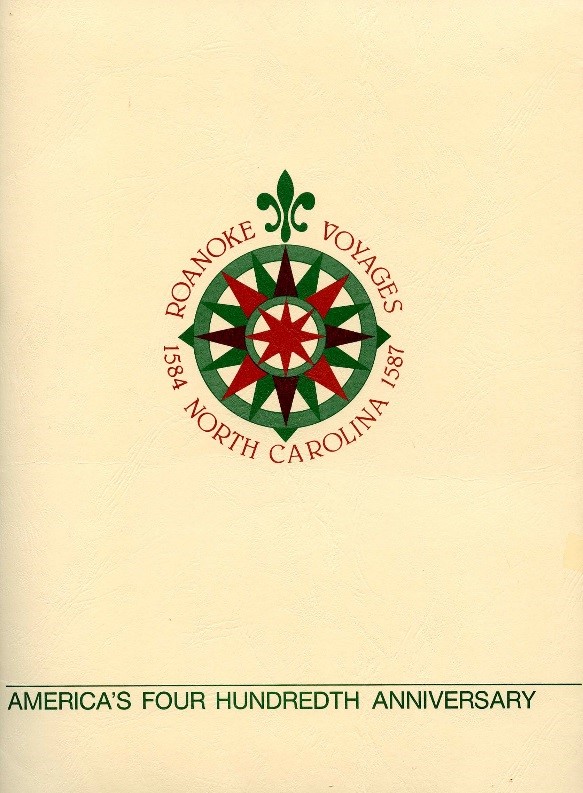 Press Kit with Logo for America's Four Hundredth Anniversary
Courtesy of the Robinson-Spangler Carolina Room
 
Mecklenburg County's Four Hundredth Anniversary Committee was chaired by Charlotte attorney David H. Henderson, who, alongside a committee of prominent community figures, worked to develop events showcasing early Mecklenburg County and North Carolina history. These files contain a great deal of information on the formation of the committee, any difficulties and successes they encountered, and projects proposed and executed.
The Robinson-Spangler Carolina Room houses the America's Four Hundredth Anniversary Committee Records, 1982-1989, which are only available for virtual research due to the COVID-19 crisis. Contact the Carolina Room's Archivist for more information on how to access this collection: (704) 416-0150 or carolinaroom@cmlibrary.org.