Thursday, November 14th, 2019
Did you know that the famous peanut butter sandwich was accidentally created by Philip Lance in Charlotte, North Carolina? In 1913, Mr. Lance, a coffee salesman, purchased 500 pounds of peanuts for one of his customers. When the shipment arrived, the customer had no use for them anymore. Lance did not want to waste the peanuts, so he roasted them at home and sold each bagful for a nickel.
 Over time, the pe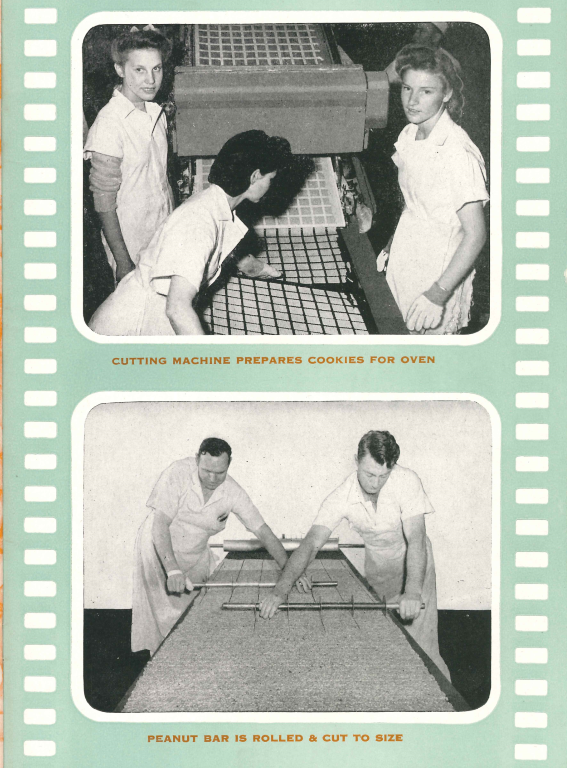 anut-roasting operation outgrew his home, so the flourishing business moved to College Street. This new location allowed enough space for a mechanical roaster, which eventually led to the production of peanut butter. His customers trusted his roasted peanuts but were a bit skeptical about the peanut butter at first. To demonstrate its quality, Lance spread the peanut butter onto a cracker as a free sample before each purchase. Thus, the famous peanut butter sandwich was born. 
Before machines, Lance made their own salted peanuts, crackers and peanut butter. Shells would be cleaned, graded, shelled, cleaned again, then processed. This was part of Lance's policy to have the highest standards in quality and price.  Now machines can do what human can do – "from mixing dough, cutting, stamping , trimming and baking crackers; cleaning and roasting peanuts;  grinding and salting peanut butter; grinding cheese and reducing sugar to powder; make fill, and heat seal salted peanut bags; mix chocolate, beat creams and marshmallows ; cook, mold, cut, wrap, and heat seal candy bars and deposit peanut butter uniformly between crackers."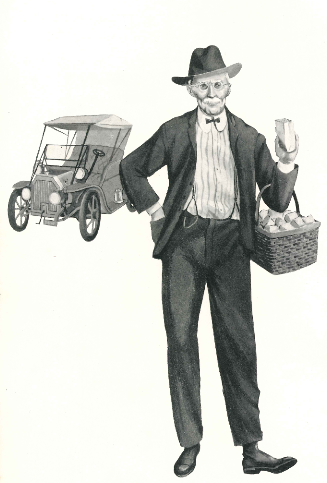 Mr. Lance and his son-in-law, Salem Van Every, delivered the delicious peanut butter sandwiches on foot with baskets until they acquired funds and resources for a delivery system in 1924.  
By 1924, the delivery system majorly upgraded due to the efforts of postal carriers, truck drivers and railways. Delivery trucks operated around Charlotte, with each salesman owning their own truck to sell the fresh products. With weekly shipments of 125,000 pounds of goods delivered to the 50 full-time drivers, over one million miles were put on the trucks each year from deliveries.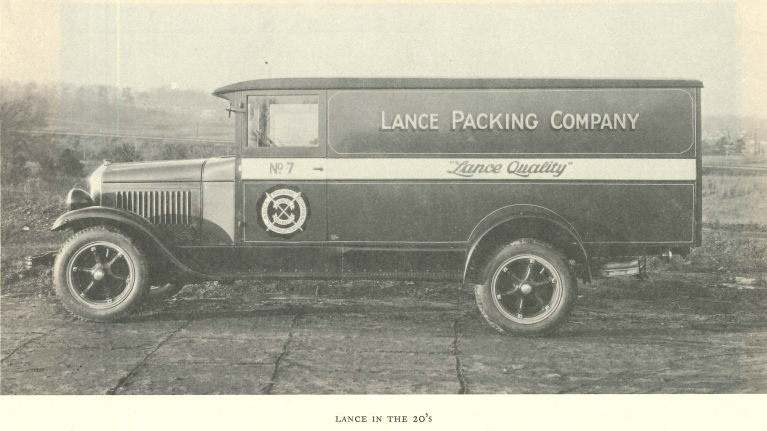 In 1926, Mr. Lance tragically died in an automobile accident in Orangeburg, South Carolina. Newspaper reports state that he "swerved his machine in effort to avoid hitting wagon while touring territory served by his company in the lower part of South Carolina."  
His death dissolved the partnership he and Van Every shared, resulting in a corporation being formed. The business moved to 1300 South Boulevard to occupy a two and a half story warehouse that previously served as a hosiery, Duck pants factory and lumber plant.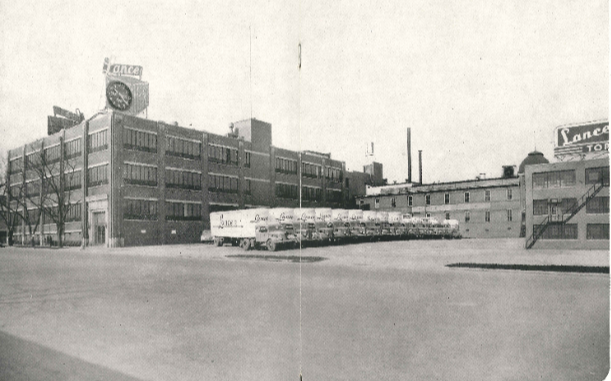 Following Mr. Lance's death, Van Every served as president until 1943. His golden rule principle was to "put to work the minds, enthusiasm, and ingenuity of loyal and experienced men and women around him."
When we hear "Lance," the brands Nekot, Captain's Wafers, Van-O Lunch and Toastchee also come to mind. Each version of the original peanut butter sandwich is still wildly popular today. 
This blog was written by Sydney Carroll, archivist of the Robinson-Spangler Carolina Room,  and Julia Zwetolitz, marketing & communications intern, of Charlotte Mecklenburg Library. All photos are courtesy of the Robison-Spangler Carolina Room.