Thursday, November 9th, 2017
With technology readily at our fingertips, it is easy to find an answer to any question you may have. The challenge is determining if what you find is the right answer.
Charlotte Mecklenburg Library has always served as a trusted source of information to our community. In addition to providing access to millions of physical items, the Library also has a rich wealth of online resources to help you find the research you need.
Research Databases
The Library continues to expand the number of online resources offered. Electronic databases provide you with a near-endless supply of high-quality articles, journal publications and scholarly texts that span a wide variety of subjects - serving as a very valuable research tool.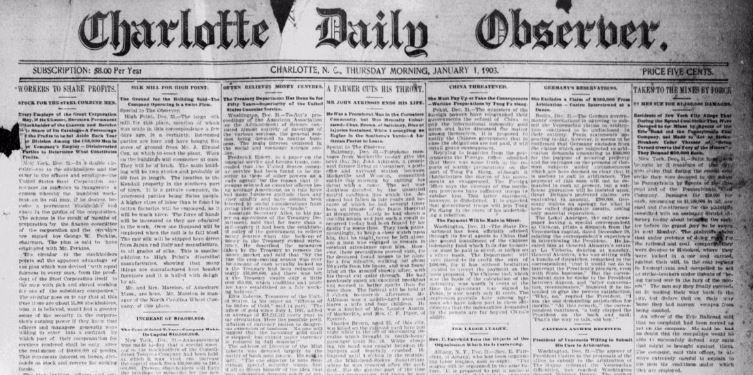 Library cardholders now have access to two Charlotte Observer databases: current (1985-current) and historical (1892-1985). Articles are searchable by name, word or phrase, and can be searched together and separately.
The historical access to the Charlotte Observer is an image database. When you view or search a date or phrase, the results will show the image of the newspaper as it relates to your search. The current access is a text database. Articles will not appear as they did in the original paper - but the full text is available. 
This database also includes archives from The Charlotte Post from 2006 to current.
Expand your local search beyond Charlotte-Mecklenburg with 3.5 million pages of digitized content from more than 1,000 North Carolina county newspapers.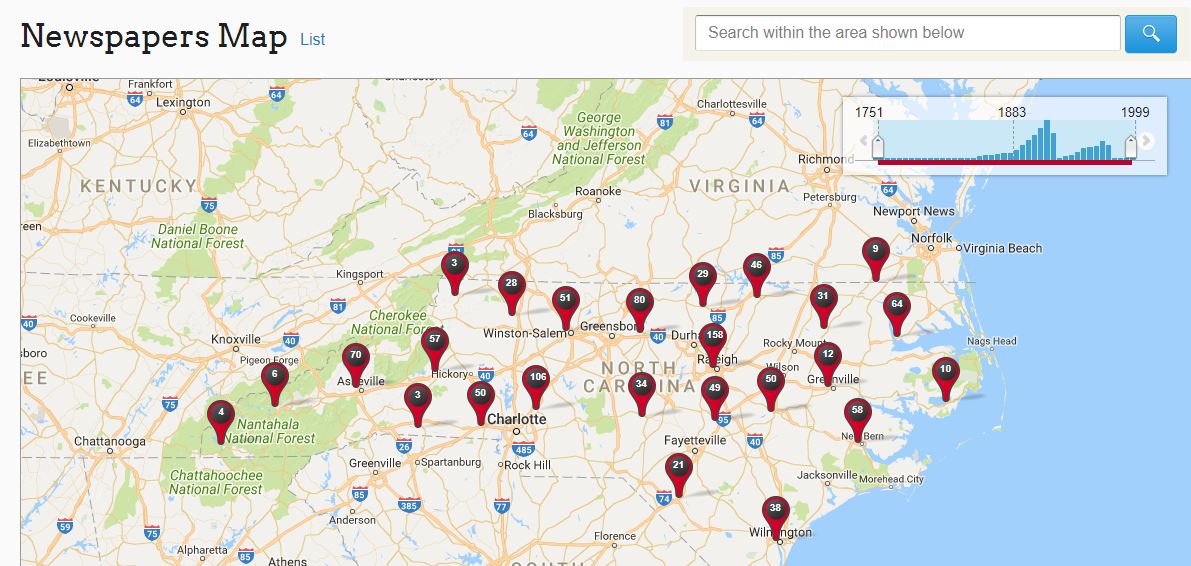 This collection dates back to 1751 and allows you to search specific publications, date ranges or the entire collection at once. Browse publications by location, or view clippings noted by other users.
Tutorials and videos help you get started using the database. 
Find these and many, many more research resources at cmlibrary.org/resources.
The Robinson-Spangler Carolina Room
The Library has history and genealogy resources like no other. Explore the past with the most genealogy resources of any public library in North Carolina, plus free access to ancestry.com's library edition. The Robinson-Spangler Carolina Room, a department in the Main Library, houses historical and current information on Charlotte, Mecklenburg County and North Carolina. 
The Carolina Room is not only full of amazing finds like microfilm, music, yearbooks and maps, but the staff always willing to help steer your research in the right direction. Can't make it to Main Library? Check out some of the upcoming history and genealogy programs taking place at many of our locations.
Ask a Librarian
"Google can bring you back 100,000 answers. A librarian can bring you back the right one." -Neil Gaiman
If you find yourself in a research rut and don't know which way to turn, your local librarians are here to help. With 20 locations around Charlotte and Mecklenburg County, you are never far from finding the research you need at Charlotte Mecklenburg Library.