Library cardholders can now access e-audiobooks, e-magazines and e-books in one easy-to-use app. OneClickdigital and Zinio have combined to become RBDigital.
Inspired by user feedback, the new RBDigital app has improved usability, discoverability and searchability - across media types.

Usability: with combined features and collections from OneClickdigital and Zinio, you will be able to access both collections with a single login and password.
Discoverability: through the new RBDigital app, you will have the ability to search, download and read/listen to the Library's collection of e-audiobooks, e-magazines and e-books in one location.
Searchability: with an embedded search function, you will no longer be required to leave the app to search a mobile website to find new titles. 
What do you need to do?
If you currently have the OneClickdigital app on your device, you should receive a notification that an update is ready to install. Once installed, the OneClickdigital app will become the new RBDigital app. As easy as that!
If you currently use the Zinio app on your device, you will receive a notification to download the new RBDigital app from the app store you use. 
The new RBDigital app is available for iOS, Android and Kindle. The OneClickdigital and Zinio apps will continue to work for a few months.

Interested in trying this digital resource for the first time?
If you have not tried OneClickdigital or Zinio before, we hope you will download the RBDigital app. All you need to get started is a library card or ONE Access account number. Then download the RBDigital app from whatever app store you use and get reading!
Watch this video to see how easy it is to use the new RBDigital app.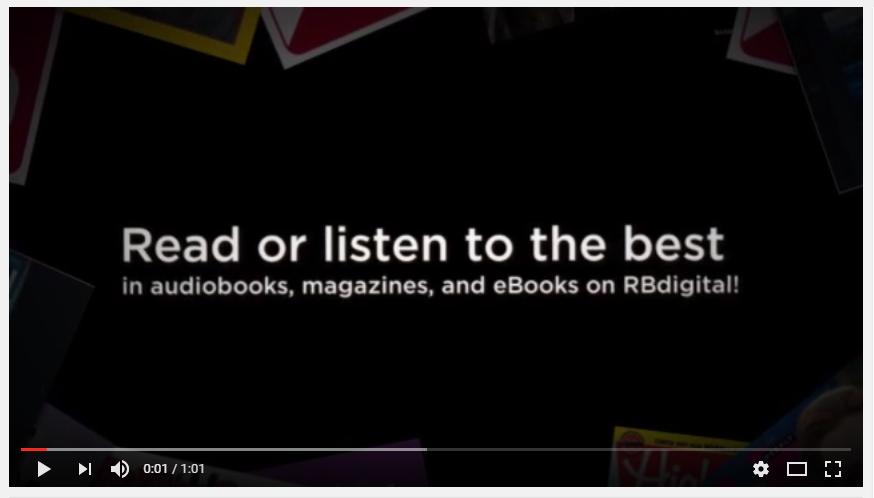 Need assistance?
We are always here to help! Feel free to contact or visit your local branch for assistance with this new experience. You can also access RBDigital support.