Address
Phone
(704) 416-5400
Hours
Sunday:
Closed

Monday:
9:00am-8:00pm

Tuesday:
9:00am-8:00pm

Wednesday:
9:00am-8:00pm

Thursday:
9:00am-8:00pm

Friday:
9:00am-5:00pm

Saturday:
9:00am-5:00pm

Amenities
Proctoring
Makerspace
Storytime
Voting Location
Private Study Areas
Retail Nearby
Public Transit Access
Park/School Nearby
Meeting Rooms
Free Wi-Fi
Computer Access
Printing & Copying
Research Help
The Morrison Regional Library, located near SouthPark Mall in the Morrocroft development, was built in 1991 with funds from bonds approved by voters in 1987. A major renovation in 2017 increased the square footage from 24,108 to 26,711. The renovation included major service delivery and technology improvements, including a new/expanded children's area and dedicated program space, expanded community rooms, group study spaces, quiet study rooms, enhanced computing areas, a self-service café, a creative maker-space, a teen area, a family restroom, outdoor spaces and a drive-through book drop.
Want to know why we renovated? For FAQs click here.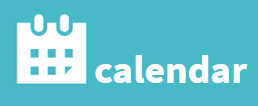 Morrison Regional Photo Gallery