Monday, September 24th, 2018
EpicFest is an extraordinary, free literary festival that joyfully connects children, teens and families with books and the people who write them through activities that encourage a love of reading and learning. In its fourth year, EpicFest has become a wonderful family tradition.
Nationally-recognized children's and young adult authors and illustrators will spend two days in Charlotte to share their latest books, their experiences and their passion for libraries with kids of all ages.
On Friday, Nov. 2 authors and illustrators will visit select Charlotte-Mecklenburg Schools to speak with students, and Saturday, Nov. 3 they will headline a daylong literary festival at ImaginOn.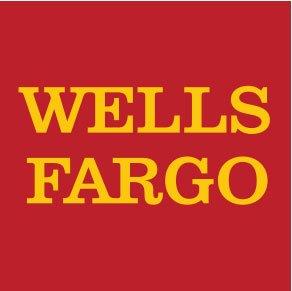 EpicFest is presented to the community by Wells Fargo, with community partner Read Charlotte, and with additional generous support from corporate citizens and individual sponsors.
Learn more about our EpicFest sponsors
This year's festival includes group art, early learning stations, gaming, family snacks, music mixing with a DJ, book giveaways, signings and much more.
On the Spangler Stage
10:30-10:55 a.m. | Storytime
11-11:20 a.m. | Derek Anderson + Tammi Sauer
11:25-11:45 a.m. | Mike Curato + Nick Bruel
1:15-1:35 p.m. | Leo Espinosa + Kristin O'Donnell Tubb
1:40-2 p.m. | Olugbemisola Rhuday-Perkovich + Paul O. Zelinsky
2:05-2:25 p.m. | Megan Shepherd + Brendan Reichs
2:30-2:50 p.m. | Amalie Jahn + Jon Scieszka
Authors will be signing books immediately following their presentatiosn throughout the day.
Family concert at noon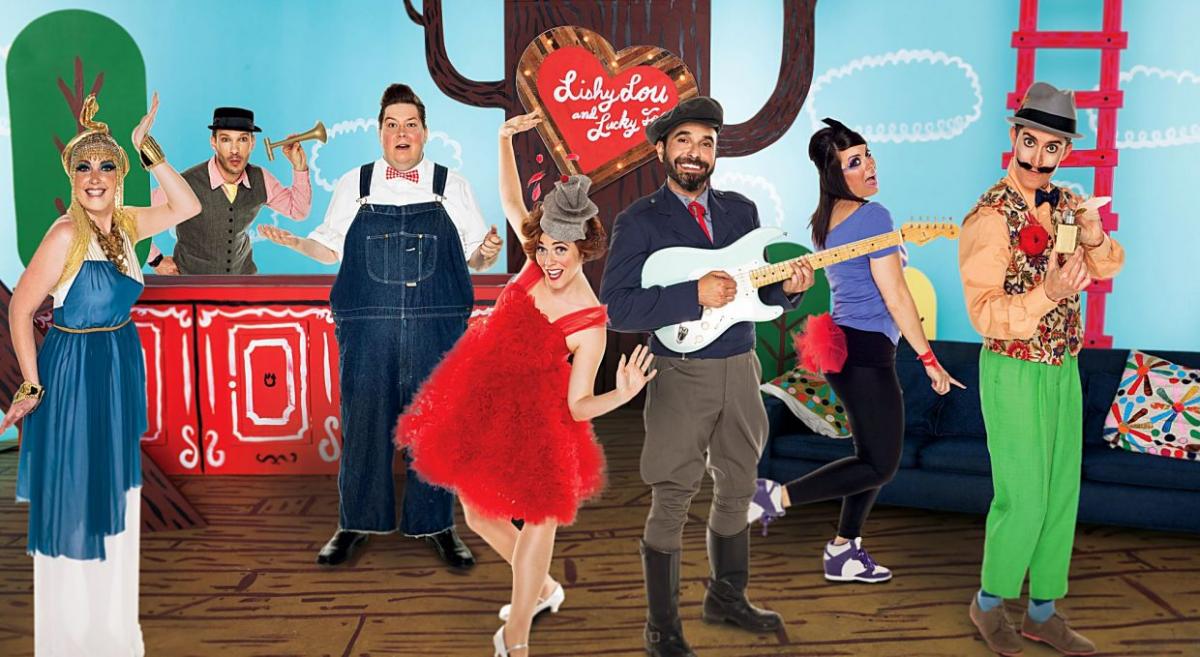 Join us at noon in the McColl Family Theatre for a free concert with Lucky Diaz and the Family Jam Band! Seats are limited, and admission will be first-come, first-served.
Lucky Diaz and the Family Jam Band have been crowned the very first Americans to win a Latin Grammy Award in the children's category. Garnering three Emmy nominations and one win for their work on the Emmy award-winning PBS show Friday Zone with their own TV show Lishy Lou and Lucky Too, husband and wife duo Lucky Diaz and Alisha Gaddis have been named "THE face of kindie music" by The Washington Post.
YA Author Panel | 4-6:30 p.m.
Join us for a special panel discussion for teens and YA fans of all ages!
Featuring YA authors Amalie Jahn, Brendan Reichs and Megan Shepherd.
4-5 p.m. | Author panel discussion for all ages
5-5:30 p.m. | VIP Meet & Greet with the authors for teens only
5-6:30 p.m. | Reception and book sales for all ages
5:30-6:30 p.m. | Book signing for all ages
---
EpicFest's 2018 featured guests
Derek Anderson is the New York Times bestselling creator behind more than 25 books for children. He is the award-winning illustrator of Little Quack by Lauren Thompson and Hot Rod Hamster by Cynthia Lord. His new early reader series Croc and Ally is about a short, grumpy crocodile, a happy-go-lucky alligator and the special friendship they share. Derek lives in Minneapolis with his wife, Cheryl, and their dog, Louie. Visit derekanderson.net for more.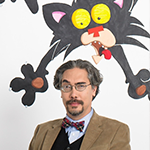 Nick Bruel is the author and illustrator of the phenomenally successful Bad Kitty series. He lives with his wife and daughter in Westchester, New York. Learn more about Nick at nickbruel.com, and Bad Kitty at badkittybooks.com. 
Mike Curato is the author and illustrator of the Little Elliot series. The fifth book, Merry Christmas, Little Elliot, comes out this fall. Mike has illustrated other best loved books for children, including All the Way to Havana and Worm Loves Worm. Learn more about Mike at mikecurato.com.
Leo Espinosa is an award-winning illustrator and designer from Bogotá, Colombia, whose work has been featured in a variety of publications, products, animated series and galleries worldwide. He is the illustrator of the acclaimed, New York Times bestselling book, Islandborn, written by Junot Díaz. He lives with his family in Salt Lake City, where he is currently working on a new children's book. Find out more about Leo at studioespinosa.com.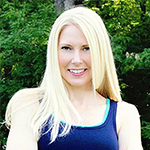 Amalie Jahn is the USA Today bestselling author of The Clay Lion series, a contemporary time travel saga for young adults. Her latest novel, The Next to Last Mistake, about a girl who finds acceptance in an unexpected place, hits bookstores in March of 2019. When she is not at the keyboard coaxing characters into submission, you can find her driving carpool in Charlotte, North Carolina where she lives with her husband, two children and three extremely overfed cats. Visit her at amaliejahn.com.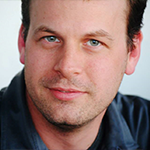 Brendan Reichs is the author of the instant New York Times young adult bestseller Nemesis and its sequel Genesis, and co-author of the six-volume Virals series. His new book, The Darkdeep, kicks off a suspenseful new series for middle grade readers. Brendan is a member of the Executive Board for both YALLFEST and YALLWEST literary festivals. He lives in Charlotte, North Carolina, with his wife, son, daughter and a herd of animals that tear up everything. Learn more at brendanreichs.com.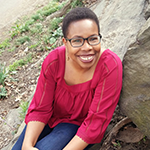 Olugbemisola Rhuday-Perkovich is the award-winning author of 8th Grade Superzero, Two Naomis and its sequel Naomis Too, Above and Beyond: NASA's Journey to Tomorrow and Someday is Now: Clara Luper and the 1958 Oklahoma City Sit-Ins. She is also the editor of The Hero Next Door, a 2019 middle grade anthology and a member of The Brown Bookshelf and We Need Diverse Books. Olugbemisola lives with her family in New York City. Find her on Twitter @olugbemisola and on Instagram @olugbemisolarhudayperkovich.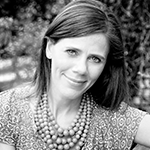 Tammi Sauer is the award-winning author of 28 picture books, including Wordy Birdy, Cowboy Camp, Chicken Dance, Nugget & Fang and Princess in Training. In addition to winning awards, Tammi's books have gone on to do great things: Chicken Dance: The Musical is on a national tour, and Your Alien, an NPR Best Book, has been published in French, Italian, Korean and Spanish. She lives with her family in Edmond, Oklahoma. Visit her online at tammisauer.com.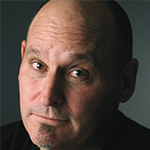 Jon Scieszka is the creator of Trucktown, including the New York Times bestselling Smash, Crash!, and the author of The True Story of the 3 Little Pigs!, the Time Warp Trio series, Caldecott Honor Book The Stinky Cheese Man and many other books that inspire kids to want to read. He has worked as an elementary school teacher and is the founder of GuysRead.com, a literacy initiative for boys. Learn more about Jon at jsworldwide.com.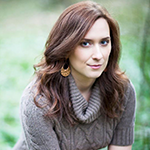 Megan Shepherd is the New York Times bestselling author of many acclaimed middle grade and young adult novels. Her latest release is Grim Lovelies. She grew up in her family's independent bookstore in the Blue Ridge Mountains, and now lives and writes on a 125-year-old farm outside of Asheville, North Carolina, with her husband and baby, two cats and an especially scruffy dog. Visit her at meganshepherd.com. 
Kristin O'Donnell Tubb is the author of middle grade books including The Story Collector series, A Dog Like Daisy, John Lincoln Clem: Civil War Drummer Boy (written as E.F. Abbott), The 13th Sign, Selling Hope and Autumn Winifred Oliver Does Things Different. She has also written many activity books featuring well-loved characters like Scooby-Doo, Bugs Bunny, the Powerpuff Girls and Strawberry Shortcake. Find out more about Kristin at kristintubb.com.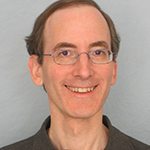 Paul Zelinsky is one of the most acclaimed picture book illustrators working today. He received the 1998 Caldecott Medal for his Rapunzel and the Caldecott Honor for Rumpelstiltskin, Hansel and Gretel and Swamp Angel. His most recent picture book with Schwartz & Wade Books, Toys Come Home, received four starred reviews; Dust Devil was a New York Times Notable Book and an Oppenheim Toy Portfolio Platinum winner. Visit him at paulozelinsky.com or follow him on Twitter @paulozelinsky.
---
Plan your visit
What: EpicFest
When: Saturday, November 3, 2018
Where: ImaginOn, 300 E. Seventh St.
Want more? Check out Verse & Vino too, the Charlotte Mecklenburg Library Foundation's signature fundraising event on November 1.
EpicFest is presented to the community by Wells Fargo, with community partner Read Charlotte. It is made possible through the generous support of many more corporate citizens, foundations and individual sponsors. EpicFest was created to remember and honor Jim and Elizabeth (Libby) Preston's passion for reading, and to encourage and instill a love of reading in children.
---
Become an EpicFest volunteer
EpicFest is epic because of the amazing volunteers who make it happen. Would you like to be a part of the magic?
Click the button below and set up a profile to become a Library volunteer. Apply for EpicFest and select the shifts for which you'd like to volunteer. Call Chauna Wall at 704-416-0711 if you need assistance.