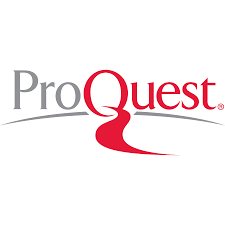 Black Freedom Struggle in the United States is a website featuring select primary source documents related to critical people and events in African American history. 
ProQuest presents primary source documents from several of the time periods in American History when the river of the Black Freedom Struggle ran more powerfully, while not losing sight of the fierce, often violent opposition that Black people have faced on the road to freedom.
This website contains approximately 1,600 documents focused on six different phases of Black Freedom:
Slavery and the Abolitionist Movement (1790-1860)
The Civil War and the Reconstruction Era (1861-1877)
Jim Crow Era from 1878 to the Great Depression (1878-1932)
The New Deal and World War II (1933-1945)
The Civil Rights and Black Power Movements (1946-1975)
The Contemporary Era (1976-2000)
The documents presented here represent a selection of primary sources available in several ProQuest databases. The databases represented in this website include American Periodicals, Black Abolitionist Papers, ProQuest History Vault, ProQuest Congressional, Supreme Court Insight and Alexander Street's Black Thought and Culture.
The goal of this website is to provide a selection of primary source documents that may be used by a wide range of students, from middle and high school students to college students and independent scholars. Examples of assignments may include National History Day projects or research papers about Black Freedom.
Teachers can use these documents to teach with primary sources on a specific topic or person such as the Abolitionist Movement or Frederick Douglass. In addition, any person might use this website to learn more about Black Freedom.