Mecklenburg County Asset and Facility Management provides master planning, space planning, architectural design and construction administration services for Library capital projects. 
The charmeck.org website highlights major capital projects for libraries that have been ranked according to Mecklenburg County's Capital Improvement Project (CIP) process.
For more information about procurement and contract opportunities related to building projects, visit the Mecklenburg County procurement webpage.
The Library currently has no funded projects for new library branches as part of Mecklenburg County's CIP process.  A new library branch would require additional ongoing operational funding in addition to the capital funding.
The Library has one new construction project underway. Projects funded in the CIP are approved annually by the Board of County Commissioners.
See current and completed building projects below.
Facilities Master Plan
The Facilities Master Plan provides a third-party assessment and recommendation of how Charlotte Mecklenburg Library can best serve the county by providing physical infrastructure for the next 15 years. It is focused on real estate needs and not specific library programs or operational needs. The FMP strongly reinforces the Library's five strategic goals:
Increase access to libraries and library services.
Expand and maximize partnerships to drive community engagement.
Increase organizational capacity, excellence, and resilience.
Advance the Library as a diverse, equitable, and inclusive place for residents to work, visit, connect, and learn.
Increase access to and quality of technology both within and outside of Library locations.
 
Current Projects
Main Library Replacement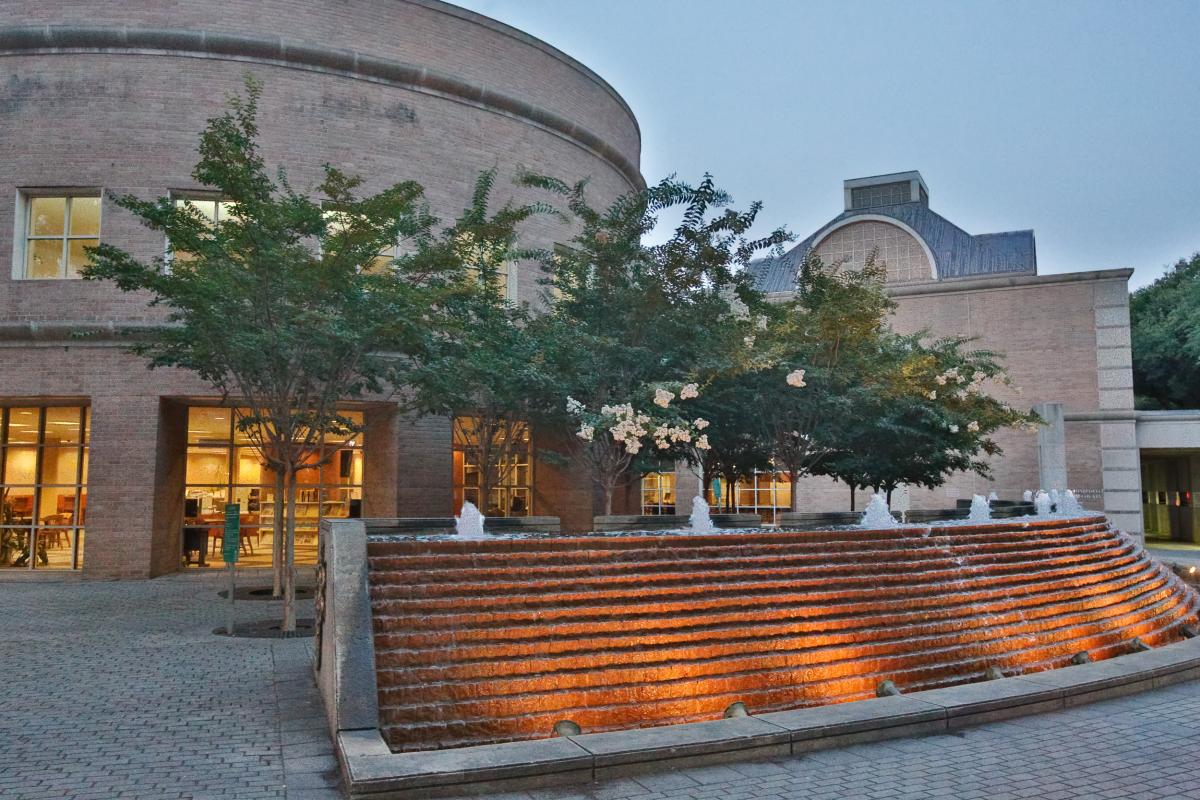 The Main Library has been located at 310 N. Tryon St. since 1903, with a building replacement in the 1950s and a significant expansion/renovation in 1988. Funding for the project will come from both private and public sources. The FY 2019 Mecklenburg County Capital Improvement Program earmarked $65 million in public funding, and the Charlotte Mecklenburg Library Foundation will engage with the community to raise private funds. More info: cmlibrary.org/mainlibraryfuture 
More info: Main Library to close October 29, 2021
Frequently Asked Questions (FAQS) on new Main Library construction
University City Regional Library
Located at 301 East W.T. Harris Boulevard, University City Regional Library serves northeast Charlotte and one of the fasted growing areas for business, healthcare, and academia in Mecklenburg County – University City.
This library first opened its doors to the public on February 14, 1993.  In 1999, to accommodate rapid community growth, the library closed for five months to expand the facility to nearly 25,000 square feet – making it 60% larger than its original size.
The University City Regional Library is one of the most visited libraries in the Charlotte Mecklenburg Library system. The new facility will be located approximately one-mile from the current facility at the new Waters Edge development along JW Clay Boulevard.
New University City Regional Library Project Fast Facts
Will be largest regional library in Mecklenburg County except for the Uptown Library campus (comprised of Main Library and ImaginOn: the Joe and Joan Martin Center)
Outfitted with generous spaces, including:


Dedicated children's and teen program areas,
Large community room and flexible meeting spaces,
Comfortable individual and group-size reading/study spaces,

Designed to handle needs of a large regional library and programs of all types
New and ample technology
Less than a half-mile from the LYNX Blue Line JW Clay Station
The completion time for this project is late 2024.
Past Projects
South County Regional Library - Renovation
Completed: 2021
Architect: Liollio Architecture
Contractor: Edifice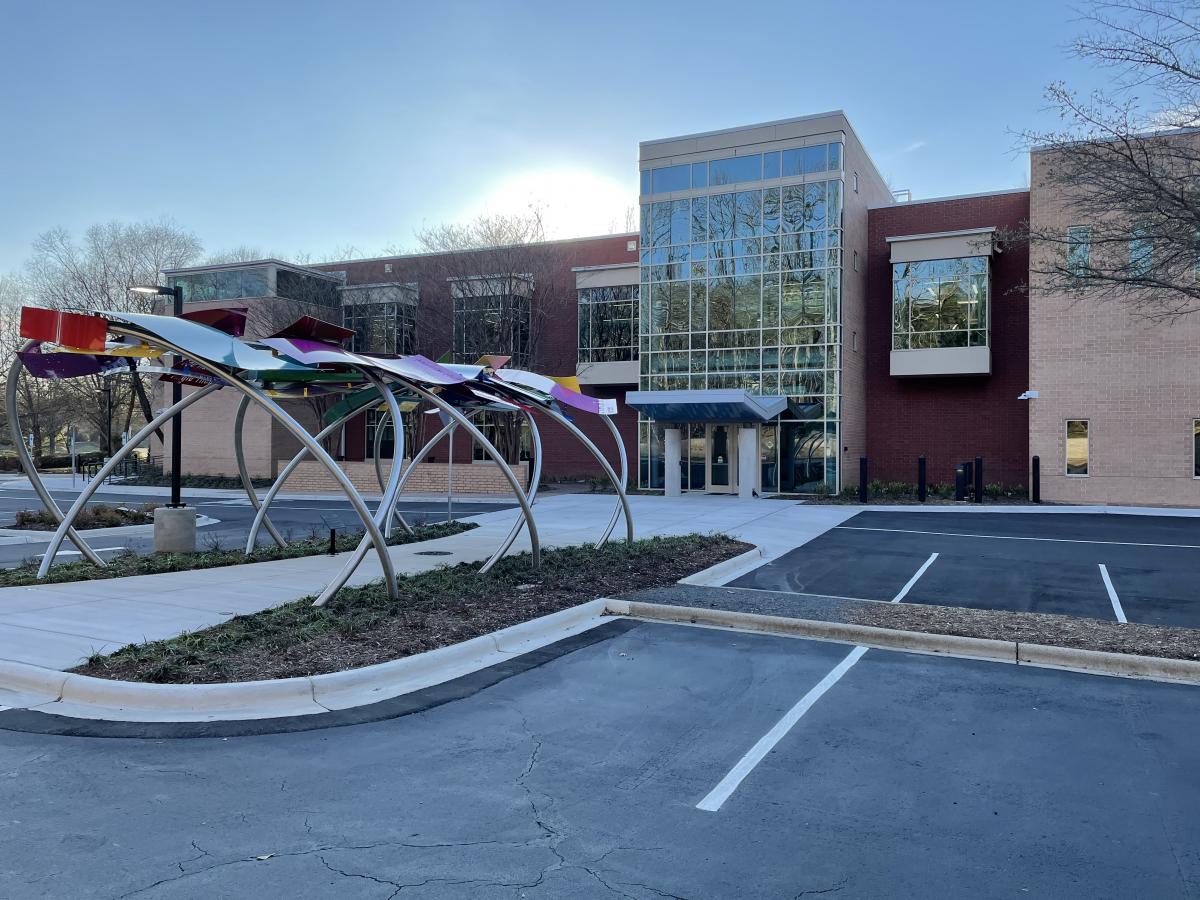 Located at 5801 Rea Road in Charlotte, South County Regional Library closed on November 3, 2019 to begin a 15-18 month capital improvement renovation project and re-opened in early 2021. This project was managed by Mecklenburg County's Asset and Facility Management team, the architect was Lilollio Architecture and the builder/contractor was Edifice.  
The renovation was made possible with $11M through the Capital Improvement Project.  
The new library boasts an increase of nearly 1,100 square feet, now offering 33,800 square feet of new and reimagined spaces including two community rooms, a Teen Loft, a new Children's programming room, efficient checkout system using radio frequency identification (RFID) and more.
Learn more about South County Regional Library
South Boulevard Library Relocation - Formerly known as Scaleybark
Completed: 2020
Architect: Robert Johnson Architects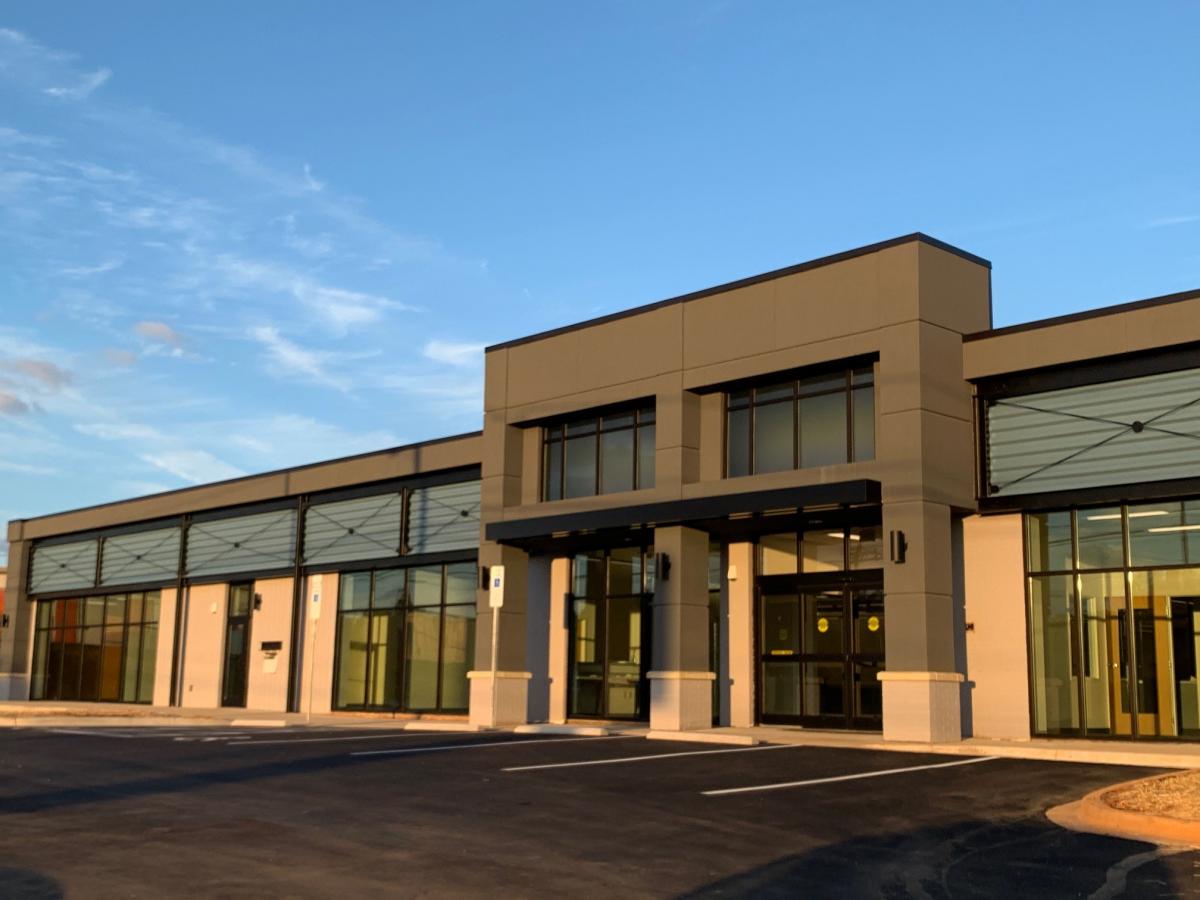 Relocated to 4429 South Boulevard, South  Boulevard Library (formerly known as Scaleybark Library), opened to the public on January 13, 2020 after briefly closing on January 11, 2020 to complete the moving process.  The project was managed by Mecklenburg County's Asset and Facility Management Team, the architect was Robert Johnson Architects and the builder/contractor was Shiel Sexton Company, Inc. 
 Public funding for the South Boulevard project was approved in 2019 by Mecklenburg County and cost $1.7 million. The new South Boulevard location offers more space and resources to the growing local community – at 18,850 square feet, it is 13,350 square feet larger than the previous location. 
The new library includes reimagined spaces for both children and teens, public computers, children's computers, three self-checkouts, an expanded community room, a dedicated children's program room, a quiet reading room, a calming room, five group study rooms, a laptop bar, many collaborative spaces and a vending café that is stocked/equipped with snack and drink machines. It also features free Wi-Fi, audio-visual capabilities and a public computer lab.
Learn more about South Boulevard Library
North County Regional Library Renovation
Completed: 2019
Architect: McMillan Pazdan Smith Architects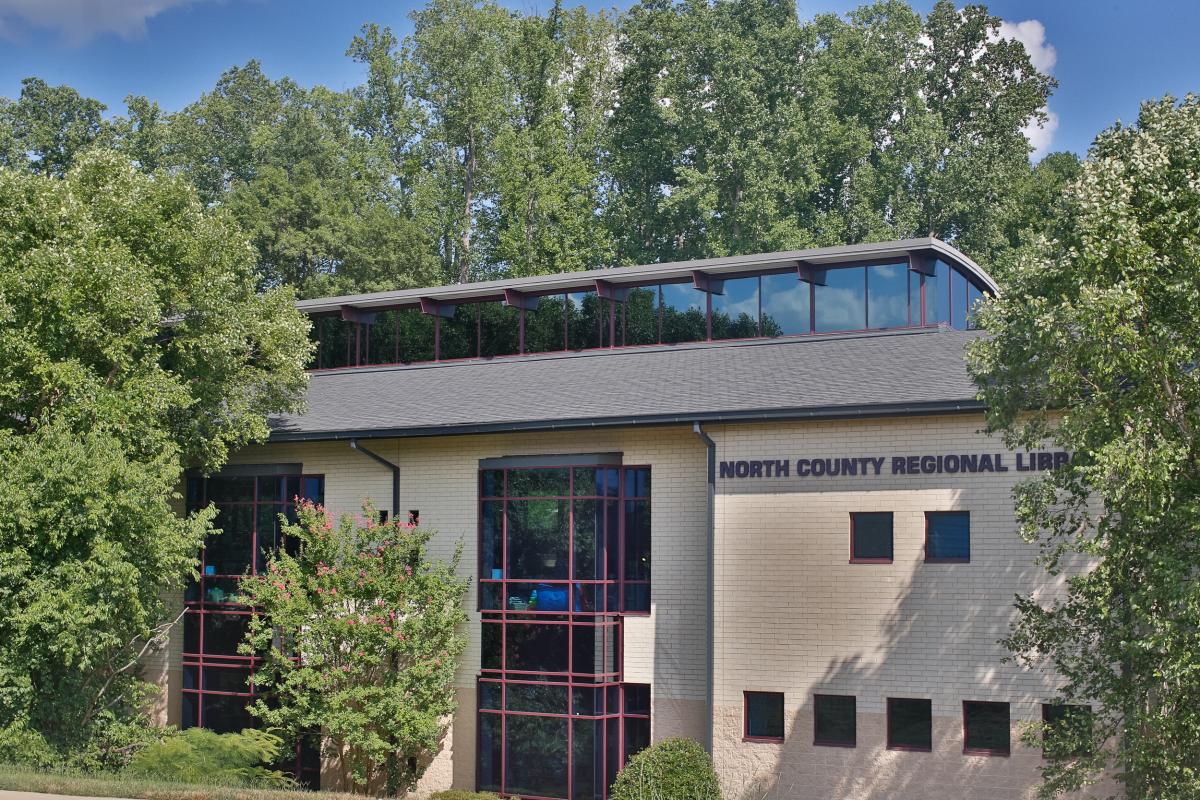 Located at 16500 Holly Crest Lane in Huntersville, North County Regional Library closed for renovations in July 2018.  Construction completed on the building in September 2019 and the North County re-opened to the community on October 7, 2019.
The approximately $6,700,000 capital improvement renovation project increased the facility by 1,860 square feet  for a total of nearly 24,860 feet.
The renovated library includes redesigned spaces for children and teens, a new Teen Loft, a makerspace room, an expanded community room, individual and group study rooms and collaborative spaces, a vending café, a patio and terrace, and a more accessible path to the building entrance. Features include free Wi‑Fi, audio-visual capabilities and a public computer lab. A new exterior book/materials drop is part of the new traffic flow in the parking lot. North County Regional Library Re-Opens Saturday, October 7, 2019. Click here for info!
Morrison Regional Library Renovation and Expansion
Completed: 2017
Architect: HBM Architects
Contractor: Barnhill Contracting Company
An approximately $8,000,000 capital improvement project for renovating and expanding the Morrison Regional Library. The project was managed by Mecklenburg County's Asset and Facility Management team. The Morrison Regional Library was previously 24,108 SF (first floor 12,054 SF; second floor 12,054 SF). The completed project was 26,711 SF after expansion.  Construction is was completed in December 2017. For more information, please see Renovation and Expansion Frequently Asked Questions.
Beatties Ford Road Library - Renovation
​Completed: 2011
Architect: Gantt Huberman Architects
Contractor: Monteith Construction Corp.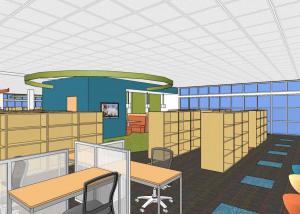 Renovation of the Beatties Ford Road Library began in November 2009, with the goal of updating and expanding the facility to meet increased community demand. During the initial phase of renovation, the branch remained open with limited hours and services. However, on June 19, 2010 in light of significant cuts to Library funding, the Beatties Ford Library was closed to expedite the expansion and renovation effort. As part of the plan to cope with the funding cuts, Library trustees voted to approve a plan to make Beatties Ford Road Library the new regional library for the area when it reopened in the summer of 2011, replacing Freedom Regional Library. Freedom Regional closed as a Charlotte Mecklenburg Library, but it continues as the school library for the Phillip O. Berry Academy of Technology. 
download project overview & fact sheet
---
Hickory Grove Library Replacement
Completed: 2010
Architect: Wagner Murray Architects
Contractor: Randolph and Sons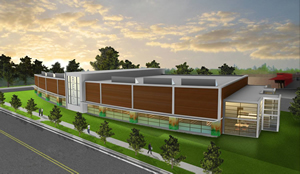 Hickory Grove is a quickly growing community made up of people of all ages and backgrounds. The old library, a small, aging, facility located in a leased building, was not able to keep up with Hickory Grove's rising population. Increasing the space from 5,100 to 16,000 square feet helps the library more effectively serve some 86,100 citizens. Funding for the $4,956,400 project came from Mecklenburg County pay-as-you-go funds, which alleviated the need to borrow for the project. 
Features
Increased access to technology
More programs for children, teens, and families
Larger and improved meeting rooms for the community
Resources to encourage early childhood reading and school curricula
Sustainable Elements
Keeping in mind the library's goals of sustainability, energy efficiency, indoor air quality, and obtaining LEED certification, the Hickory Grove Branch Library incorporated many environmentally friendly qualities that allow the facility to grow with its community.
Recycling 75% of the non-hazardous construction materials
Locally sourced building materials such as concrete, asphalt, metal and steel goods
Pre and post-consumer recycled materials such as recycled glass countertops and reclaimed sold surface countertops
Energy efficient HVAC and lighting systems with energy management controls
High-performance glazed windows that reduce heating and cooling costs
LED and high efficiency T-5 lighting that takes advantage of natural daylight by decreasing voltage
Low emitting materials such as formulated adhesives, paints and carpets
Sustainable and flexible floor surface
Sun shades that reduce the sun's heat and glare load
Rooftop that dispels solar heat instead of absorbing it
Low-flow toilets & motion sensored faucets
Rooftop rainwater collection that hydrates our low maintenance landscape
Energy Efficiency
Hickory Grove has been very energy efficient. From the beginning, the energy performance was predicted to be 17.5 percent better than a conventional building of its size. Many thanks to Mecklenburg County who calculated the data for us: The energy performance calculated for 2011 was approximately 34 percent better than a conventional building of its size. In other words, the results-to-date show that the building has more than doubled the original prediction of savings.
---
Main Library Job Center Renovation
Completed: 2009
In response to a growing need in Mecklenburg County, the Library has launched a new initiative aimed at helping people find jobs. This initiative included a new job center in Main Library.