Wednesday, December 4th, 2019
Today's smartphones can record amazing videos in 4K, capture the action in slow motion and have a variety of apps that make editing video easier than ever. But what if you could take your creative vision even further? 
Check out our brand-new Cellphone Video Kits. These kits include everything you need to record professional audio, smoothly pan and record video and get the perfect shot. Whether you're recording a vlog, capturing an event, or shooting a documentary, these kits contain all the essentials for solo projects and small teams. 
You can borrow a kit with your Library card for free and place a request through the online catalog. Don't have a Library card? Stop into your nearest branch or register online!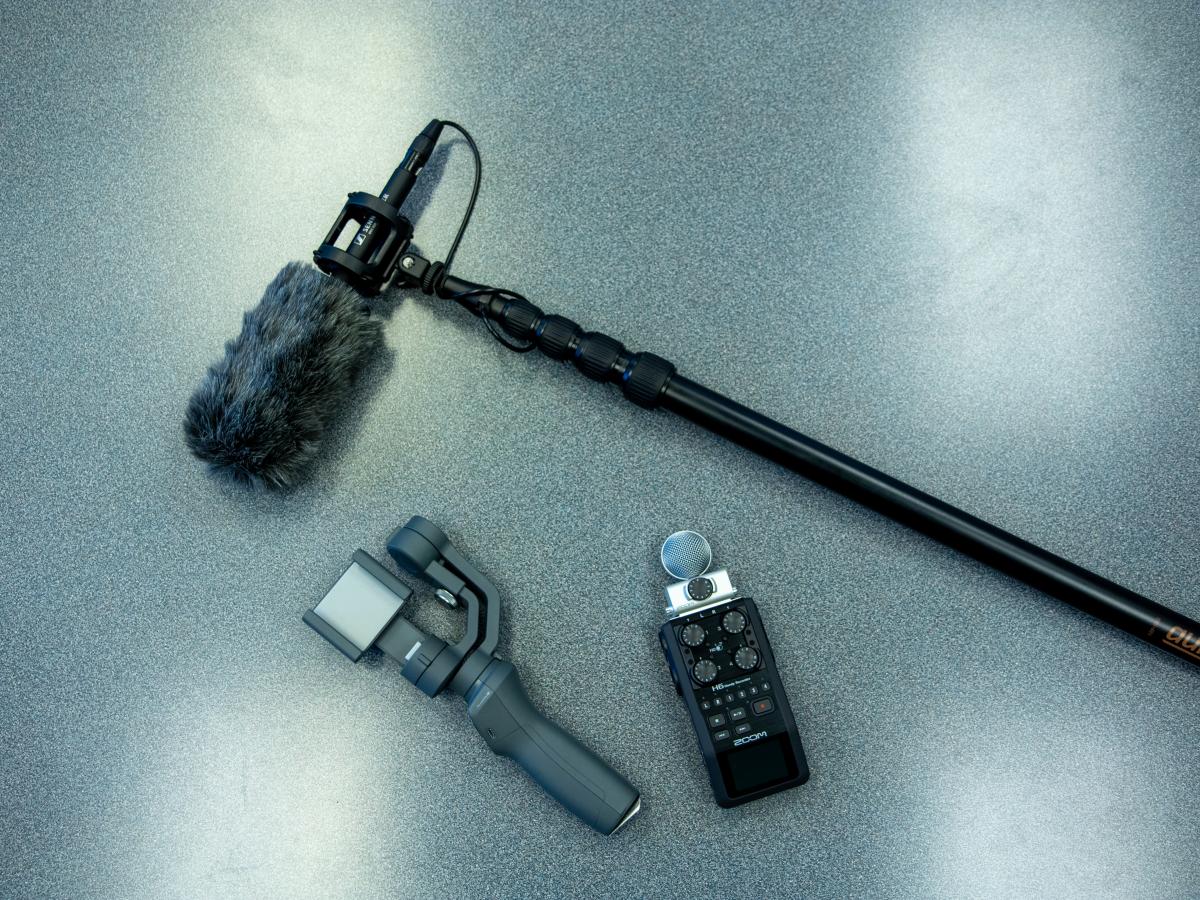 Inside the kit you'll have a variety of professional tools that make recording a breeze.  
DJI Osmo 2 gimble 

Shotgun microphone 

Boom pole, handgrip and shock mount 

Zoom H6 Handy Recorder (and recording capsules) 

Assortment of cables for connecting microphones and smartphones 
For solo projects, you'll find the included DJI Osmo 2 gimble, Sennheiser MKE 600 shotgun microphone and included shock mount and handgrip to be perfect. Cables are included for your iPhone or Android smartphone.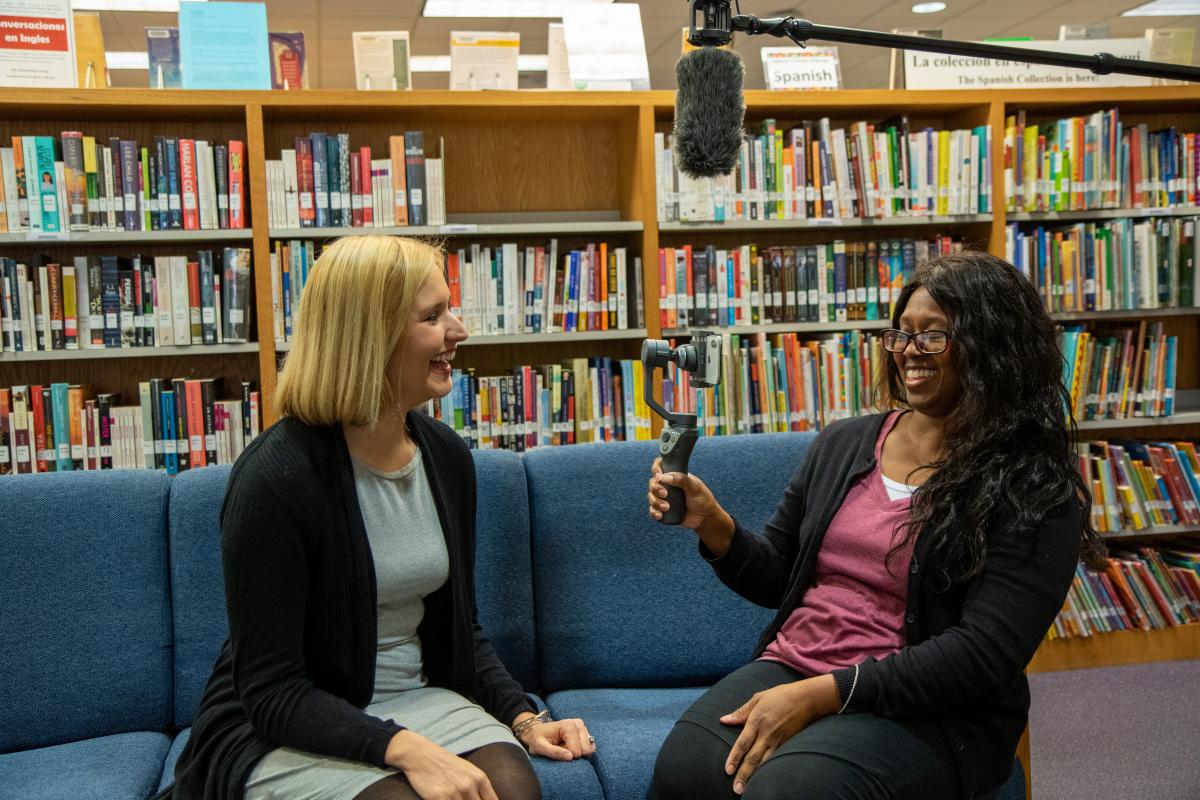 Small teams can make great use of the Zoom H6 Handy Recorder and Auray boom pole. As someone films the action another can keep audio levels in check while staying out of the scene. The boom pole is also great for field recording when compiling scenic sounds and effects. A windshield is also included to minimize wind noise when recording under less than ideal conditions. 
The Zoom H6 Handy Recorder also includes two capsules for capturing sound that's in front of you or from around the room. Multiple channels make it easy to record multiple audio sources for dynamic sound. 
A quick start guide, manuals and cables are provided to help you get started quickly. 
Learning with Online Resources

 
Films on Demand - Recorders, Roll Sound, Now What?: Learn techniques to properly navigate, set up, and begin recording with your handy recorder. This video also covers the basics of the recording process so you'll be prepared on set. https://fod.infobase.com/p_ViewVideo.aspx?xtid=168418 
Films on Demand - Intermediate Audio: Digital Cinema Training: With three different microphones in the video kit featuring a combination of pickup patterns, this video includes lots of information about using the right tool for the right job. Learn how to operate and use audio equipment as it relates to working in the field. https://fod.infobase.com/p_ViewVideo.aspx?xtid=115052 
iMovie: If you're recording on an iPhone or own a Mac, iMovie is free to download from the App Store. It paves the way to using more advanced tools like Final Cut Pro. https://www.apple.com/imovie/ 
DJI Go: No matter what device you have, you'll need DJI Go to operate the Osmo 2 gimble. Make sure to create a free account on your phone so you can activate the gimble when you pick it up! https://www.dji.com/goapp 
Share your stories with us!

 
Charlotte Mecklenburg Library would love if you'd share your amazing creations with us. Be sure to tag us using hashtag #CMLVideoKit and #CMLibrary on social media. 
Get out there and start recording!