Families and lovers of children's literature won't want to miss seeing Matt de la Peña, the New York Times Bestselling, as he visits Charlotte as part of Community Read's selection of his latest title, Love. 
This event will take place on Thursday, Mar. 28 at 7 p.m. at ImaginOn: The Joe and Joan Martin Center in the Wells Fargo Playhouse with book signing to follow.
Love by  Matt de la Peña is the perfect selection for this year's Community Read. de la Peña books' themes of love amid inequality and racism and their messages of shared humanity and interconnectedness have resonated with readers of all ages around the world. 
His books have been awarded the Newbery Medal—winning author of six young adult novels (including Mexican WhiteBoy, We Were Here, and The Living) and four picture books (including Love and Last Stop on Market Street). In 2016 he was awarded the NCTE Intellectual Freedom Award.
During his visit to ImaginOn, de la Peña will read aloud from his picture book, Love, answer questions and sign copies of his books. His books will be available for purchase on site the day of the event, courtesy of Black Forest Books.
---
Check out de la Peña books at the Library

"Love can be found in many areas of our life--in music, in nature, in the people around us. This beautiful picture book, created by an award-winning author/illustrator duo, celebrates the many ways love buoys us throughout our lives. A comforting and thoughtful book to keep on a child's bookshelf for years to come."
A young boy rides the bus across town with his grandmother and learns to appreciate the beauty in everyday things.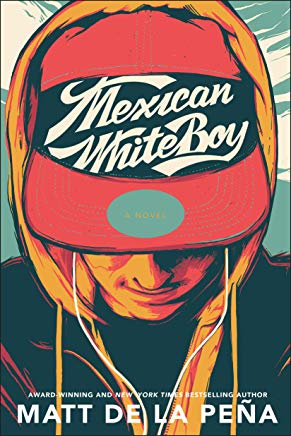 Sixteen-year-old Danny searches for his identity amidst the confusion of being half-Mexican and half-white while spending a summer with his cousin and new friends on the baseball fields and back alleys of San Diego County, California.
After an earthquake destroys California and a tsunami wrecks the luxury cruise ship where he is a summer employee, high schooler Shy confronts another deadly surprise.
Carmela, finally old enough to run errands with her brother, tries to think of the perfect wish, while his wish seems to be that she stayed home.
"Before he becomes Superman, Clark Kent must save his hometown of Smallville"—
FIND ALL OF de la Peña'S BOOKS