Address
Phone
(704) 416-3000
Hours
Sunday:
1:00pm-5:00pm

Monday:
9:00am-8:00pm

Tuesday:
9:00am-8:00pm

Wednesday:
9:00am-8:00pm

Thursday:
9:00am-8:00pm

Friday:
9:00am-5:00pm

Saturday:
9:00am-5:00pm

Amenities
Proctoring
Outdoor Seating
Storytime
Voting Location
Private Study Areas
Retail Nearby
Public Transit Access
Park/School Nearby
Meeting Rooms
Free Faxing
Free Wi-Fi
Computer Access
Printing & Copying
Research Help
The formerly named Beatties Ford Library opened on April 20, 1997, replacing the historical North Branch that served this neighborhood since 1957. This 19,645 sq. ft. branch is located in the heart of Charlotte's Northwest business and residential corridor and serves a population with diverse needs.
In 2009, a renovation of the Beatties Ford Library began, with the goal of updating and expanding the facility to meet increased community demand. During the initial phase of renovation, the branch remained open with limited hours and services. However, on June 19, 2010, in light of significant cuts to Library funding, the Beatties Ford Library was closed to expedite the expansion and renovation effort. As part of the plan to cope with the funding cuts, Library trustees voted to approve a plan to make Beatties Ford Library the new regional library for the area, replacing nearby Freedom Regional Library.
On June 13, 2011, the expanded Beatties Ford Library reopened to the public to serve the community as a regional library for the area.
In April 2020, the branch was renamed to the Allegra Westbrooks Regional Library - Beatties Ford Road in honor of Allegra Westbrooks—the first time a Library branch has been named for an individual. Ms. Westbrooks, who was the first African American librarian at the former Public Library of Charlotte and & Mecklenburg County, called the Beatties Ford Road community home.
Ms. Westbrooks was hired by the Public Library of Charlotte & Mecklenburg County in 1947. Prior to desegregation, Ms. Westbrooks managed the only library serving African American residents in Charlotte at the time—the Brevard Street Library for Negroes. In 1957, Ms. Westbrooks was promoted to Supervisor of Branches, making her the first African American public library supervisor in North Carolina. She served in this role for many years, overseeing significant expansion of the library system, until her retirement in 1984. Ms. Westbrooks passed away in April 2017 at the age of 96.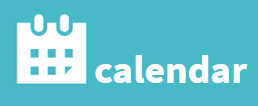 Beatties Ford Road Regional Photo Gallery