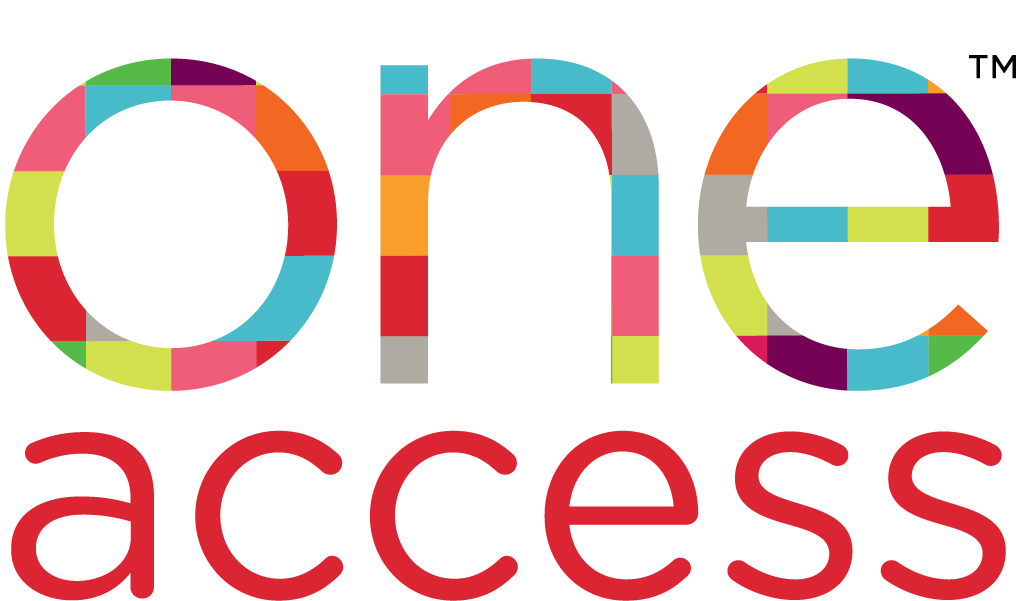 When libraries and schools work together, everyone wins.
In 2015 the Library, Charlotte-Mecklenburg Schools, Mecklenburg County and the City of Charlotte accepted the White House ConnectED Library Challenge, pledging to provide students with easily accessible information and educational resources.
By the end of 2015, that pledge had become a reality, as more than 100,000 of 147,000 CMS students accessed Library services using their student IDs in an initiative called ONE Access™.  The project continues to grow as more students and more schools join the initiative.

What does ONE Access offer?
ONE Access has two components —something for students and something for staff. The information below pertains to students and staff of CMS, as well as charter, private, or parochial schools in Mecklenburg County that have formally partnered with the Library. (See section below, "How other schools can request this type of partnership.")
Click the buttons below to find library resources based on grade level.
For students:
ONE Access, or "One Number Equals Access," uses students' school identification numbers instead of separate library cards. With their ONE Access account, students can:
Access Library research databases
Borrow digital materials such as e-books, e-audiobooks, magazines, music and video
Borrow up to 10 print or audio books (no DVDs or music CDs)
There are no overdue fines for ONE Access accounts, but users are responsible for fees on lost or damaged books.
For staff:
If you're a staff member at a participating school,  your NC EdCloud login number or employee ID number will be a ONE Access E-account, giving you instant access to all of Charlotte Mecklenburg Library's online resources. 
Here's how to get started using your ONE Access E-account:
Go to www.cmlibrary.org
Access resources using your User Name and Pin:

Username: CMS+ your 10 digit NC EdCloud login number. (For example CMS1234567890)
Pin number: Last four digits of your login number.  (For example 7890)
Your 10 digit login number is found on your pay stub under Employee ID
These efforts are part of an ongoing commitment by the Charlotte Mecklenburg Library and area schools to benefit the community by increasing literacy and educational success.
Information for parents
All CMS students are automatically enrolled in this program and can use their school ID number to access library services. The default PIN is the student's 4-digit birth year.
Students in other participating schools will receive instruction on accessing Library materials from their teachers at school.
If you would like to allow your child to access online resources, but don't want them to be able to borrow physical materials (books or audiobooks), we've built in the ability to customize the ONE Access accounts. Parents may request that the "borrower type" on a child's account be set for access to digital resources only. You may make this request by visiting or calling any library branch.
If you do not want your child to participate
If you do not want your child to have access to library resources, you may opt out. Click one of the links below for an opt-out form, which you can print out, sign, and return to any library branch.  Be aware that students who opt out of ONE Access will not be able to participate in classroom use of library resources unless they have a Charlotte Mecklenburg Library card and know the full card number and PIN.
Download the 2017-18 parent letter and opt-out form:
More information for teachers
Directory of Charlotte Mecklenburg Libraries serving Charlotte-Mecklenburg Schools (PDF). A list of CMS schools and the library nearest their location. Though all libraries serve all schools, these pairings are a resource for educators to find a nearby library best able to assist them with library resources and services. 
How other schools can request this type of partnership
Charlotte Mecklenburg Library is open to a similar partnership with any charter, private, or parochial school in Mecklenburg County. A request for this type of partnership would need to come from school leadership since it will involve the adoption of a Memo of Understanding between the two organization that spells out the responsibilities of each partner organization. The MOU must include specific language about data and resource sharing, privacy, and other considerations.
If you are a school principal or superintendent and would like to offer your students the benefits that come with a ONE Access partnership with Charlotte Mecklenburg Library, please contact us.
Why ONE Access?
Pew Research Center found that 85% of Americans want their libraries to work more closely with local schools to provide resources. 
About half of low-income children have few, if any, books in their homes.  Via ONE Access, students gain the ability to check out books to take home for school work and to read for pleasure.
What are students doing?
Especially popular resources include:
Checkout of physical materials - over 71% of activities 
In-Library computer use - 9% of activities
Juvenile and YA e-books via OverDrive - 13% of activities
TumbleBooks online stories and ebooks
PowerKnowledge science resources specifically designed for learners in grades 3 to 6
Teen Health and Wellness advice and self-help support for middle school and high school students 
World Book interactive online encyclopedia for young students to adults