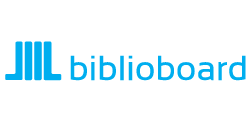 In BiblioBoard Library, customers will discover local content from self-published North Carolina authors as well as the NC LIVE Home Grown e-book Collection. 
Indie North Carolina
Enjoy titles from your local, independently published author in North Carolina in this collection. Check out the highlights to find the top picks from Library Journal!
Home Grown e-book Collection from NC LIVE
This Module from NC LIVE contains a wide selection of content including innovative fiction, nonfiction, mystery & suspense, horror, fantasy, travel guides and much more.  This e-book collection provides North Carolina library customer's access to more than 1,000 e-book titles from North Carolina-based publishers and features a range of content, including novels by popular North Carolina authors, poetry, short stories, and non-fiction. 
Popup Picks
Popup Picks is your go-to collection for your next Community Read! Filled with top independently published eBooks, all with unlimited-use access, it is perfect for readers of all ages.
BiblioBoard Core
K-12 Curated Classroom Content accompanied with common core teaching guides. A perfect collection to share with your schools. Covering a wide-range of topics—including Literature, Philosophy, History, Geography and Science.
Access to titles in BiblioBoard is unlimited.  No holds and no waiting!