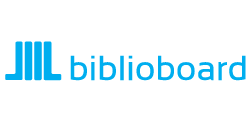 Desplácese hacia abajo para ver la versión en español
In BiblioBoard Library, you will discover local content from self-published North Carolina authors as well as the NC LIVE Home Grown e-book Collection. 
Indie North Carolina
Enjoy titles from your local, independently published author in North Carolina in this collection. Check out the highlights to find the top picks from Library Journal!
Home Grown e-book Collection from NC LIVE
This module from NC LIVE contains a wide selection of content including innovative fiction, nonfiction, mystery & suspense, horror, fantasy, travel guides and much more.  This e-book collection provides North Carolina library customer's access to more than 1,000 e-book titles from North Carolina-based publishers and features a range of content, including novels by popular North Carolina authors, poetry, short stories, and non-fiction. 
Popup Picks
Popup Picks is your go-to collection for your next Community Read! Filled with top independently published eBooks, all with unlimited-use access, it is perfect for readers of all ages.
BiblioBoard Core
K-12 Curated Classroom Content accompanied with common core teaching guides. A perfect collection to share with your schools. Covering a wide-range of topics—including Literature, Philosophy, History, Geography and Science.
Access to titles in BiblioBoard is unlimited.  No holds and no waiting!
En la biblioteca BiblioBoard, los usarios descubrirán el contenido local de autores autoeditados de Carolina del Norte, así como la colección de libros electrónicos NC LIVE Home Grown. 
Disfrute de los títulos de su autor local, publicado independientemente en Carolina del Norte en esta colección. ¡Lea los aspectos más destacados para encontrar las mejores opciones de Library Journal! 
Colección de libros electrónicos Home Grown de NC LIVE 
Este módulo de NC LIVE contiene una amplia selección de contenido que incluye ficción innovadora, libros de conocimiento, misterio y suspenso, horror, fantasía, guías de viaje y mucho más. Esta colección de libros electrónicos proporciona a los clientes de la biblioteca de Carolina del Norte acceso a más de 1,000 títulos de libros electrónicos de editores con sede en Carolina del Norte y presenta una variedad de contenido, incluyendo novelas de autores populares de Carolina del Norte, poesía, cuentos y libros de conocimiento. 
Popup Picks (selecciones emergentes)  
Popup Picks es una colección que le ayudará a elegir su próxima lectura comunitaria. Las selecciones emergentes contienen los mejores libros electrónicos publicados de forma independiente, todos con acceso de uso ilimitado, y son perfectas para lectores de todas las edades. 
Contenido de aula curada para los grados K-12 acompañado con guías de enseñanza básica. Una colección perfecta para compartir con las escuelas. Cubre una amplia gama de temas, incluyendo Literatura, Filosofía, Historia, Geografía y Ciencia. 
El acceso a los títulos en BiblioBoard es ilimitado. ¡No es necesario esperar!