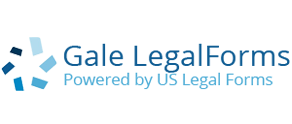 Desplácese hacia abajo para ver la versión en español
Gale welcomes you to the most extensive free forms site available to library patrons. Forms available on Gale Legal Forms include forms drafted by attorneys for a particular legal matter, forms from public records and participating companies and attorneys. "Official" North Carolina forms are also included. The legal forms available on Gale Legal Forms include business, personal, litigation and federal forms.
General Business Forms are forms which may be used in North Carolina with little modification. General Litigation Forms are various litigation forms covering many diverse causes of action. These forms are easily modified by Attorneys to apply in North Carolina. North Carolina specific forms are forms provided by Participating Attorneys, form companies, or forms specifically adapted to North Carolina. Federal Forms are business and litigation forms used in the Federal system.
Warning: Public users should consult an attorney in their state for serious legal matters.
Gale le da la bienvenida al sitio de formularios gratuitos más extenso disponible para los usuarios de la biblioteca. Los formularios disponibles en Gale Legal Forms incluyen formularios redactados por abogados para un asunto legal en particular, formularios de registros públicos y compañías y abogados participantes. También se incluyen formularios "oficiales" de Carolina del Norte. Los formularios legales disponibles en Gale Legal Forms incluyen formularios comerciales, personales, de litigio y federales. 
Los formularios comerciales generales son formularios que se pueden usar en Carolina del Norte con pocas modificaciones. Las formas generales de litigio son varias formas de litigio que cubren diversas causas de acción. Los abogados pueden modificar fácilmente estos formularios para solicitarlos en Carolina del Norte. Los formularios específicos de Carolina del Norte son formularios proporcionados por abogados participantes, compañías de formularios o formularios específicamente adaptados a Carolina del Norte. Los formularios federales son formularios comerciales y de litigios utilizados en el sistema federal.