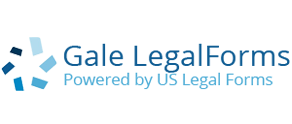 Gale welcomes you to the most extensive free forms site available to library patrons. Forms available on Gale Legal Forms include forms drafted by attorneys for a particular legal matter, forms from public records and participating companies and attorneys. "Official" North Carolina forms are also included. The legal forms available on Gale Legal Forms include business, personal, litigation and federal forms.
General Business Forms are forms which may be used in North Carolina with little modification. General Litigation Forms are various litigation forms covering many diverse causes of action. These forms are easily modified by Attorneys to apply in North Carolina. North Carolina specific forms are forms provided by Participating Attorneys, form companies, or forms specifically adapted to North Carolina. Federal Forms are business and litigation forms used in the Federal system.
Warning: Public users should consult an attorney in their state for serious legal matters.