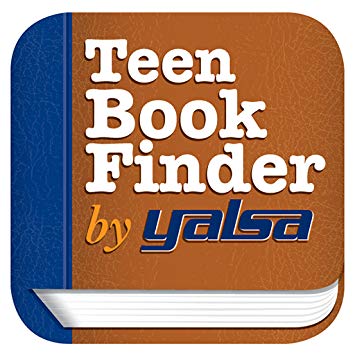 Desplácese hacia abajo para ver la versión en español
Find great recommended books from YALSA's (Young Adult Library Services Association) award, book, and media lists! Search 4,000+ books, audiobooks, and films from YALSA's book awards and book lists.
**While these books have been selected for teens from 12 to 18 years of age, the award-winning titles and the titles on YALSA's selected lists span a broad range of reading and maturity levels. We encourage adults to take an active role in helping individual teens choose those books that are the best fit for them and their families.
¡Encuentre excelentes libros recomendados de las listas de premios de la Asociación de Servicios de Bibliotecas para Jóvenes Adultos (YALSA por sus siglas en inglés)! Busque más de 4,000 libros, audiolibros y películas de los premios y listas de libros de YALSA. 
** Si bien estos libros han sido seleccionados para adolescentes de 12 a 18 años de edad, los títulos galardonados y los títulos de las listas seleccionadas de YALSA abarcan una amplia gama de niveles de lectura y madurez. Alentamos a los adultos a tomar un papel activo en ayudar a los adolescentes individuales a elegir los libros que mejor se adapten a ellos y a sus familias.