Active reading involves reading a book with a child rather than reading a book to a child. This evidence-based approach improves children's language skills, vocabulary, and ability to understand what they read on their own.
Active reading works with children from as young as six months through sixth grade. (For the younger children you'll want to focus more on the pictures.) In active reading, an adult shares a picture book with a child and provides the child with multiple opportunities to talk about and engage with the pictures, words, and ideas in the book. The adult's role is to be an active listener, ask questions, and get the child talking and thinking about the book.
For more information about this program or volunteer opportunities, contact Jenna Marotta at 704-416-0553.
In partnership with: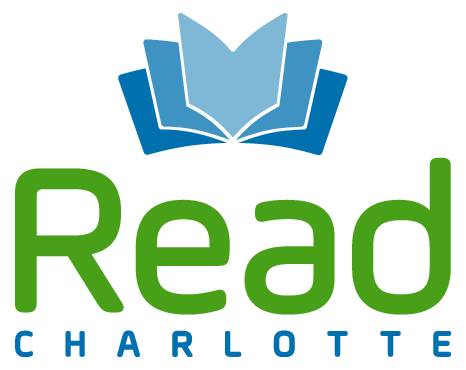 Active Reading is made possible with the additional generous support of:

In English:
In Spanish:
Reading Mentors
Are you interested in supporting a K-3 student's literacy at home or in the community?
Parents, grandparents and Reading Buddies are encouraged to learn how to use the ABC's of Active Reading one-on-one with a child in grades K-3. Participate in an Active Reading Mentor Training to learn how these research-based practices can improve your shared reading experience.
Community organizations and volunteer groups can request this training by contacting Jenna Marotta at 704-416-0553.
Upcoming Reading Mentor Training