Monday, February 24th, 2020
If you're hungry for poetry, bring your appetite to Charlotte Mecklenburg Library's Main  Library for 12:15 at Main: Poetry Exploration on Wednesday, March 4, 2020. This meetup is the first in a series of monthly to bi-monthly meetings where poets of all levels can  create or recite poetry at lunchtime. Listening ears are welcome to participate as well.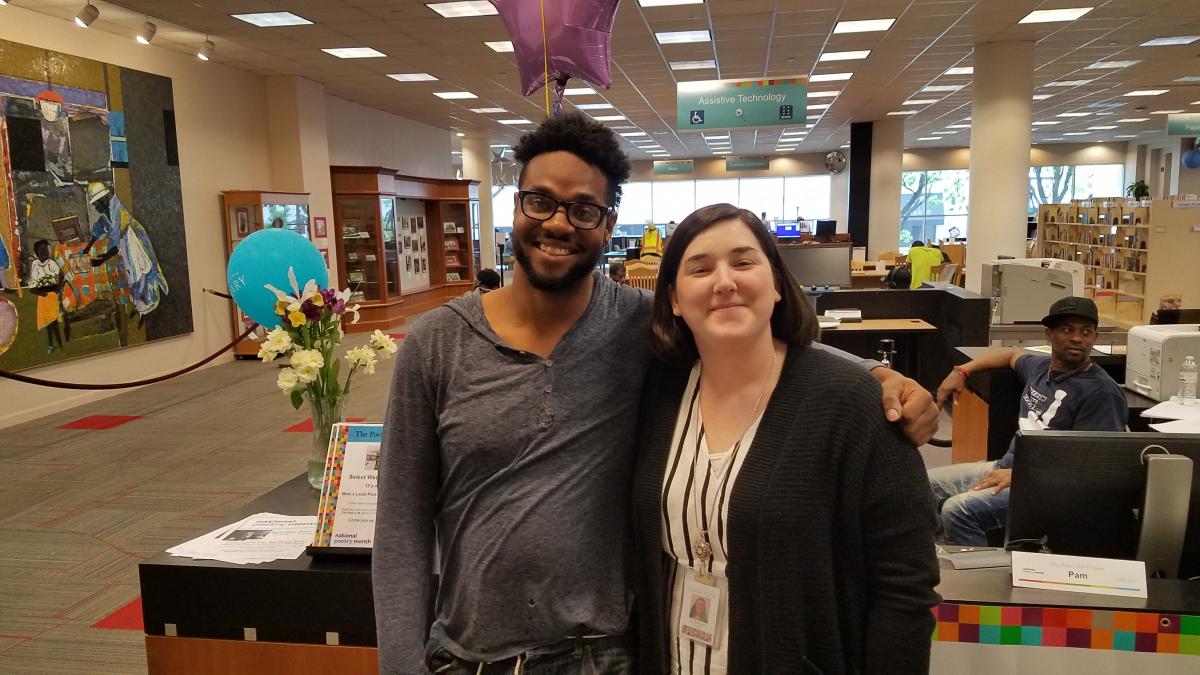 The 12:15 at Main program will run until Main Library closes its doors for renovation in early 2021. Meetings, held the first and third Wednesday of each month, will vary in topics topics based on presenters. Attendees will also enjoy short video screenings and new discussion prompts.
The goal of the program is to build an anthology for continuing attendees so that they have a variety of personal work that spans different topics and styles. 12:15 at Main: Poetry Exploration is a program for everyone and there is no skill requirement.
Patrons who know little about poetry will have the opportunity to learn new styles and writing mechanisms along the way. To see the complete schedule of 12:15 at Main: Poetry Exploration, click here.
For more information about 12:15 at Main: Poetry Exploration, please contact  Rob Smith at rsmith@cmlibrary.org.