Tuesday, August 6th, 2019
They call it "The Huge One."
Most Charlotte Mecklenburg Library locations have a small selection of books for sale year-round. But once a year, Independence Regional Library holds a sale worthy of a special trip. The Big Book Sale began in 2016 and it's grown exponentially every year since – this year it will take over the Library's lobby for four days: Wednesday, August 21, 2019 through Saturday, August 24, 2019.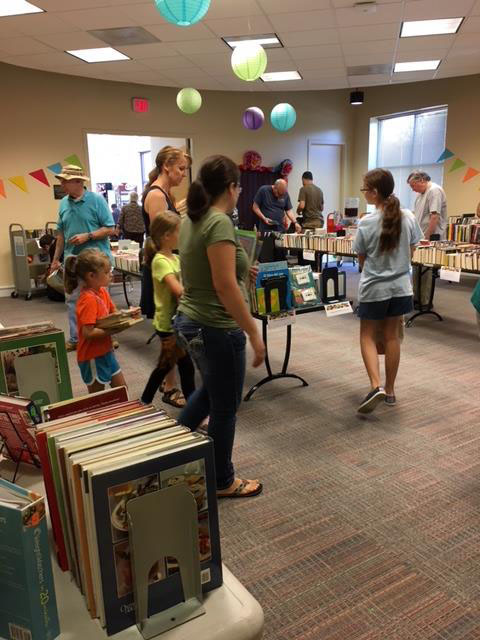 Why buy books where you can borrow them for free? Library staff member Helaine Kranz explains: "People are looking for something special. Some are teachers or parents, building a classroom or home library. Others are collectors, looking for an unexpected treasure. One customer found a vinyl record she'd been searching for, another purchased a signed copy of Jimmy Carter's autobiography. It's the Library version of Pawn Stars – you never know what you'll find!"
 
Library staff collects books, records, CDs, VHS tapes and DVDs for the sale all year – many are donated by patrons or "weeded" from the Library's collection, and staff put aside antique, signed, or rare books for a special collections table. Most materials will sell for under $1, with specialty items priced accordingly.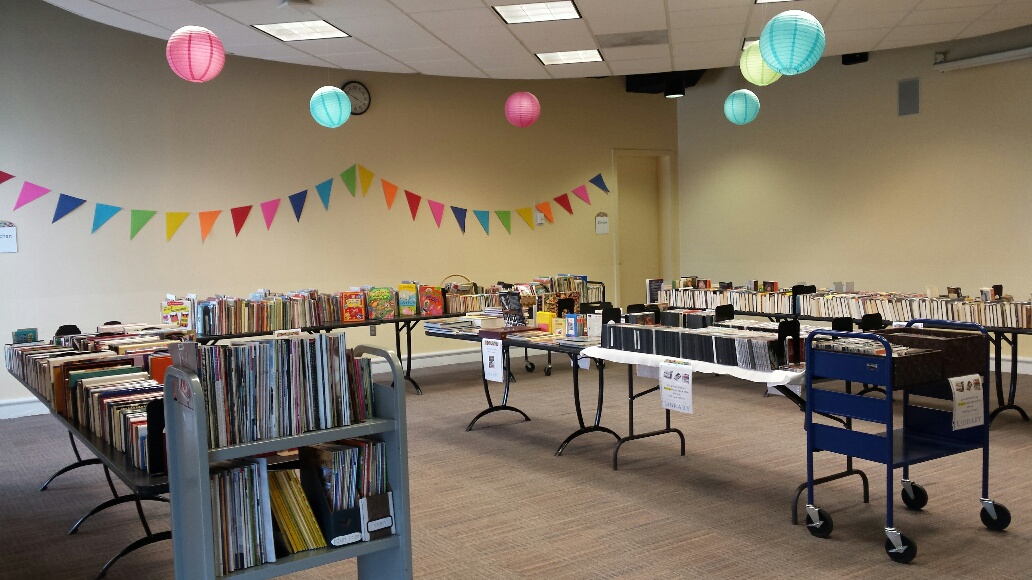 Revenue from the Big Book Sale – and all book sales – support the whole Library system. Together with other branch revenue like fines and fees, book sale proceeds support systemwide needs like maintenance, training and travel, marketing and professional development.
Kranz beams as she reflects: "Customers really look forward to this, and it's so satisfying for us to see people find an item with special meaning for them. The Big Sale brings us all joy."
And that's huge.