Thursday, December 5th, 2019
Children are home from schools, families are in town to visit and sometimes you can't think of something new or different to do. Or maybe you just need to find a place to escape! Look no further than the Library for great ideas during Winter Break!
Below is highlight of the programs available across all Library locations. The Library has a full list of programs and events available during the Winter Break, with offerings for all ages. There's no way you can be bored with all the learning and exploring you can do! Check your local branch calendar for all activities, or search system-wide and find a new program at a branch in a different area.
(Holiday hours: All Libraries will close on December 23, 2019 at 5 p.m. and are closed December 24, 25 and 26, 2019, reopening on December 27 at 9 a.m. Please check local branches for Sunday hours. On December 31, 2019 all Libraries will close at 5 p.m., are closed on January 1, 2020. All Libraries will reopen on January 2, 2010 with regular hours.)
Adults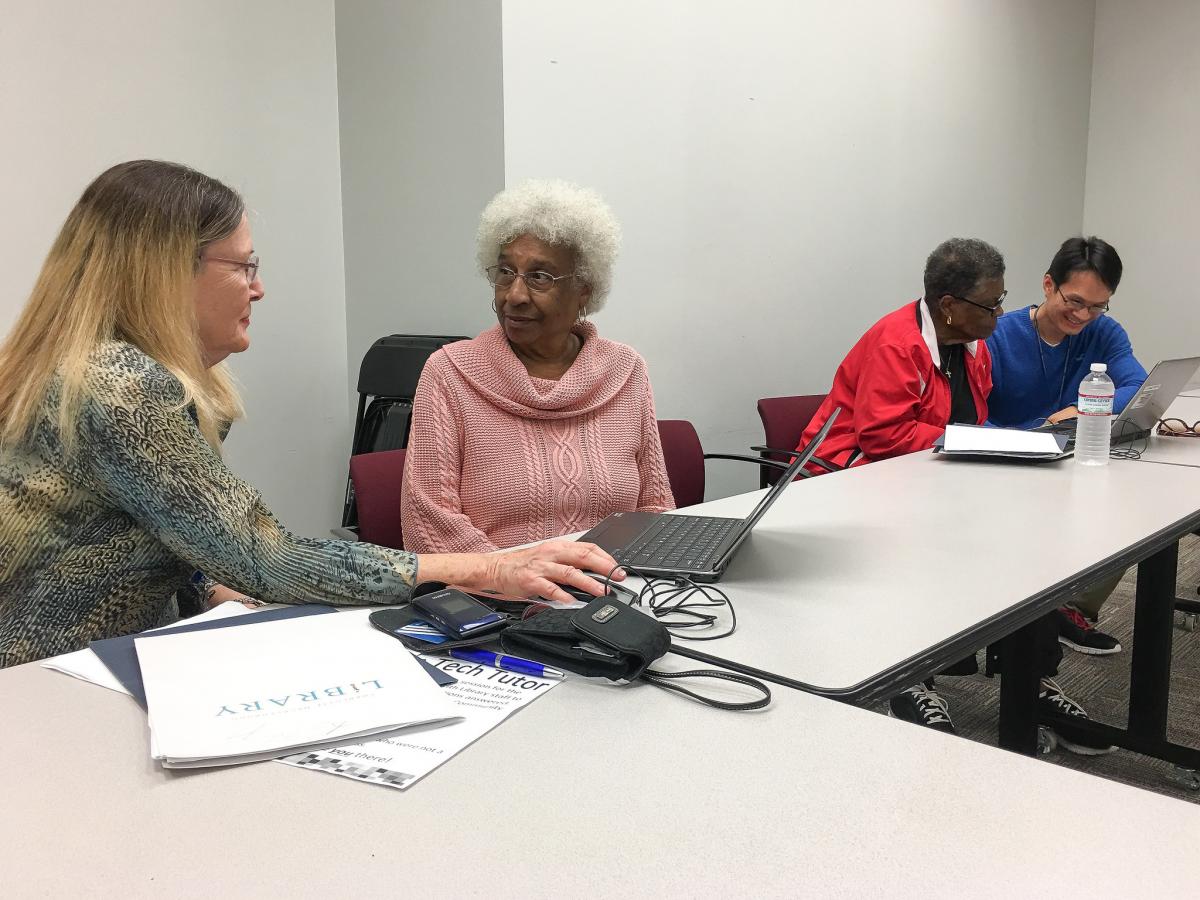 Looking for technology help of any kind from learning how to use Microsoft Word to setting up an email account? Or did you receive new devices during the holidays and need help setting them up? The Library offers many Technology Tutoring classes.Times may vary at each location. Click below.
Technogology Tutoring
Saturday, December 28
Main Library 9:30 am  to 10:00 am Click here
University City 10 am to 12 pm  Click here
Beatties Ford Road Library 10 am to 12 pm   Click here
Independence Boulevard (in Spanish) 2 pm to 3 pm  Click here
Monday, December 30, 2019 - Morrison Library 6:30 pm to 7:30 pm  Click here
Healthcare Navigator
Friday, December 27, 2019 9 am to 4 pm. Do you need health insurance? Do you have questions about your coverage? Speak with a Health Insurance Navigator from the Charlotte Center for Legal Advocacy for help with Marketplace coverage through the Affordable Care Act, Medicaid, and Medicare. These appointments are FREE. Individuals interested in scheduling an appointment with a Navigator can do so by calling 1-855-733-3711 or going online to ncnavigator.net.  West Boulevard Library  Click here
Billy Wilder Film Series
Saturday, December 28, 2019 3 pm to 5:30 pm. Join us as we screen and discuss three works from one of Hollywood's most acclaimed directors. The last film in our series is The Lost Weekend (1945). Morrison Library  Click here
Genealogy Discussion Group
Thursday, January 2, 2019 1 pm - 2:30 pm Do you have a family mystery to solve or a favorite relative you would like to learn more about? Join the Matthews Genealogy Discussion Group! You can explore resources in the library, community, and online. Learn how to search, evaluate, organize, and share your discoveries. Newcomers and experienced researchers are welcome! Matthews Library Click here 
Genealogy One-on-One
Thursday, January 2, 2019 3:30 pm, 4:30 pm, 5:30 pm Learn to trace your roots and family history in an individualized one-on-one session. Learn how to get started and tips for research. University City Library Click here
1-on-1 Adult Reading Support Session
Thursday, January 2, 2019 9 am to  8 pm Increase your reading confidence, fluency and comprehension by reading aloud with a library volunteer/staff member during a 30-minute one-on-one session. Beatties Ford Road Library Click here
Teens
Measure Up Cooking: Cooking on a Budget
Monday, December 23, 2019 3:30 pm to 5:30 pm. Learn how to source, select and prepare healthy to go foods on a budget. This program will detail helpful tips for teens and first-time college goers living on a budget. Beatties Ford Road Regional, Randolph Room  Click here 
Community Service Project
Saturday, December 28, 2019 10:00 am to 12:00 pm. Do you want to help the Library with improving lives and building a stronger community? Join us for a unique service project where you can earn community service hours, while also giving back to the city of Charlotte. Independence Regional   Click here 
Teen Anime Club
Thursday, January 2, 2020 4:00 pm to 6:00 pm. Participate in a discussion about anime, manga and the Japanese language, history, and culture. University City Regional, Teen Corner  Click here 
Preteens
STEAM 101: Virtual Reality for Preteens
Tuesday, December 31, 2019 12:00 pm to 1:00 pm.  Experiment and explore new technologies. This session we'll be working with Virtual Reality. North County Regional, Makerspace Room A  Click here 
Children
Winter Festival
December 30, 2019  1 pm to 3 pm  Join us as we celebrate the new season with storytelling, literacy activities, music, treats and more for the entire family to enjoy. Beatties Ford Road  Click here 
New Year's Eve at Noon
December 31, 2019  1 pm – 3 pm. Cheers! Celebrate with the kids during an early New Year's Eve at noon at several branch locations:
Cornelius   Click here
Morrison  Click here
Myers Park  Click here
Snowflakes
January 2. 2019 1 pm – 2 pm. The beautiful ice crystals we call snowflakes are a magnificent work of art created by nature. Learn all about these unique crystals and the man who photographed them, Snowflake Bentley. Ages 5-11. Mountain Island  Click here