Thursday, August 27th, 2020
Desplácese hacia abajo para ver la versión en español
The Queen City is the 17th largest city in the United States and we welcome more than 42 new residents every single day, according to U.S. Census data. Some come from across the state, others from across the country and some are even from across the world. To support our growing community, Charlotte Mecklenburg Library celebrates National Welcoming Week from September 11-20.   
In support of our Library's guiding principle to be a welcoming place to all, we chose the following four book titles to examine and celebrate the experiences of those new to our beautiful city. There is a book for every age group and each title was chosen to provide access to as many people as possible.
Each title is available in English and Spanish and may be borrowed in a variety of formats.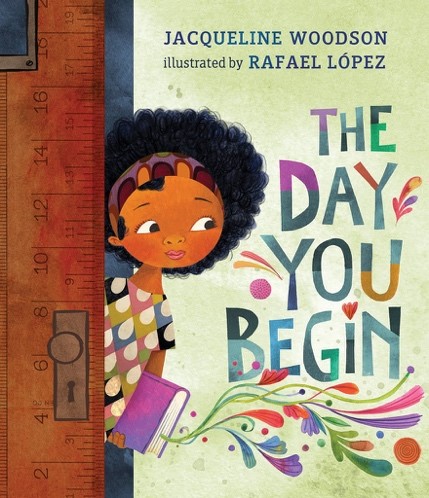 Preschool (Ages 3-7)
The Day You Begin
Written by Jacqueline Woodson
(English, Spanish, e-book, e-audiobook)
A lyrical picture book that describes those moments when a child may be marked as different or an outsider from their classmates. This might be because of the color of their skin, their clothes, their accent, an intellectual disability or even something as small as what they eat. The beautiful illustrations created by Rafael López give us a whimsical view of how to shape personal connections when we feel all alone in the world.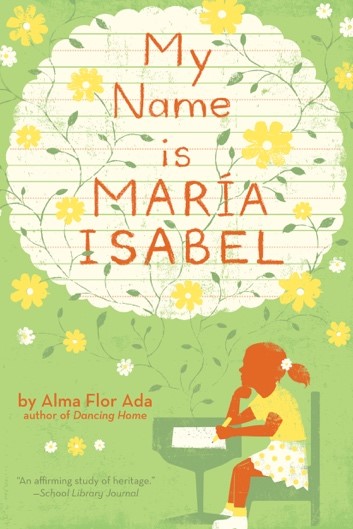 School Age (Ages 8-11)
My Name is Maria Isabel by Alma Flor Ada
(English, Spanish e-book)
Maria Isabel, called Mary by her teacher, just moved to the United States from Puerto Rico. She wants nothing more than to fit in with her classmates despite their differences. The author does a compelling job of capturing Maria's special connection to family and the many anxieties faced as the new kid in school.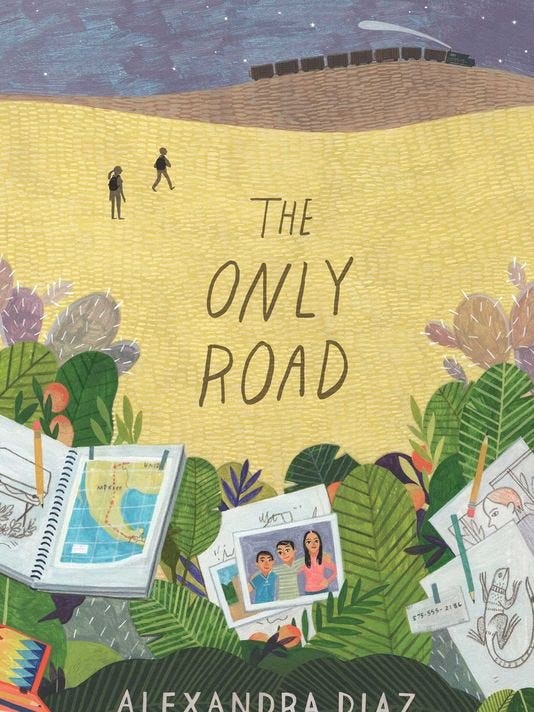 Teens (Ages 12-17)
The Only Road; The Crossroads
Alexandra Diaz
(English, Spanish, e-audiobook)
The Only Road is an award-winning book inspired by true events about escaping violence and moving to America to find a better life. In the sequel, The Crossroads, the main characters discover what it means to live as undocumented immigrants in the United States, while news from home gets increasingly worse.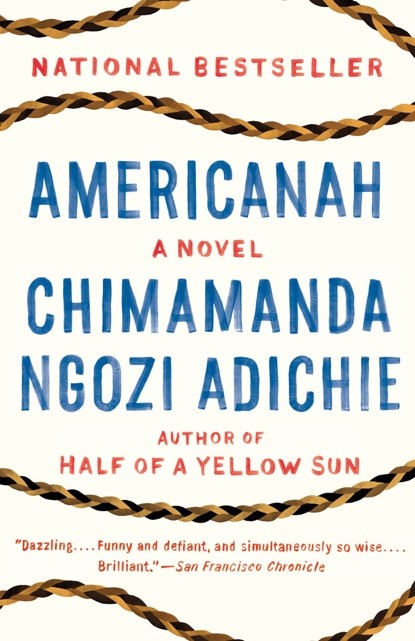 Adults (Ages 18 and up)
Americanah
Ngozi Adichie
(English, Spanish, e-book, e-audiobook, large print, Spanish e-book)
Ifemelu and Obinze meet and fall in love as teenagers in Lagos, Nigeria. After graduating, both set off for independent adventures in different countries. How will their experiences as immigrants change them forever? And when, years later, they meet again, will they be the same people they once were?

Charlotte Mecklenburg Library celebrates newcomers to Charlotte all year long through its #WelcomeCLT initiative. The purpose of #welcomeCLT is to provide new residents (with an emphasis on international newcomers) with information and resources about their new community. The WelcomeCLT.org page provides information for new residents and each Library branch is equipped with an information kiosk full of information about their new community. Customers are also encouraged to browse the calendar for upcoming virtual programs specifically designed to ease the transition into our great city.
--
This blog was written by Lonna Vines at the Hickory Grove branch of the Charlotte Mecklenburg Library
La ciudad reina es la decimoséptima ciudad más grande de los Estados Unidos y da la bienvenida a más de 42 nuevos residentes cada día, según datos del censo EE.UU. Algunos provienen de todo el estado, otros de todo el país y algunos incluso son de todo el mundo. Para apoyar a nuestra comunidad en crecimiento, la Biblioteca de Charlotte Mecklenburg celebra la semana nacional de bienvenida del 11 al 20 de septiembre.
Siguiendo los lineamientos que nuestra institución establece de abrir sus puertas a todas las poblaciones, elegimos los siguientes cuatro títulos de libros para examinar y celebrar las experiencias de los nuevos residentes en nuestra hermosa ciudad. Hay un libro para cada grupo de edad y cada título se eligió para brindar acceso a la mayor cantidad de personas posible.
Cada título está disponible en inglés y español y se puede pedir prestado en una variedad de formatos.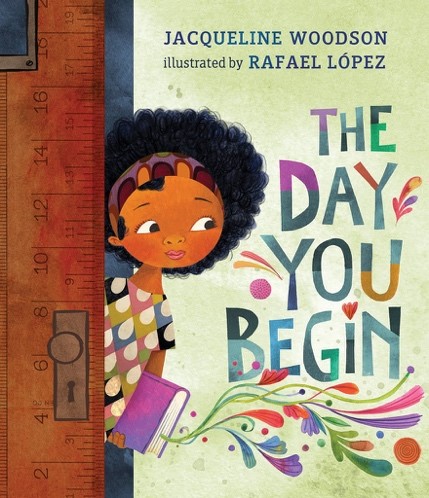 Preescolar (de 3 a 7 años)
El Día en que Descubres Quién Eres
Escrito por Jacqueline Woodson
(Disponible en inglés y español, y como libro electrónico y audiolibro electrónico)
Un libro de imágenes líricas que describe esos momentos en los que un niño puede ser etiquetado como diferente o extraño a sus compañeros de clase. Esto puede deberse al color de su piel, su ropa, su acento, una discapacidad intelectual o incluso algo tan pequeño como lo que comen. Las hermosas ilustraciones creadas por Rafael López nos dan una visión peculiar de cómo crear conexiones personales cuando nos sentimos completamente solos en el mundo.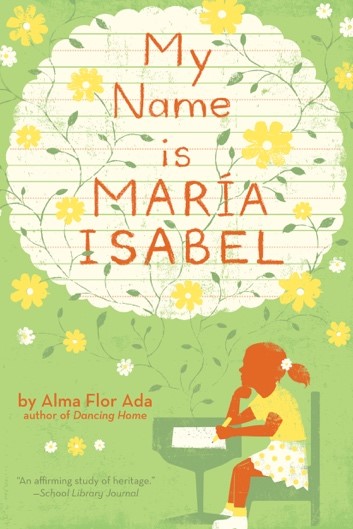 Edad escolar (de 8 a 11 años)
Me llamo Maria Isabel
Escrito por Alma Flor Ada
(Disponible en inglés y español y como libro electrónico)
María Isabel, llamada María por su maestra, se acaba de mudar a los Estados Unidos desde Puerto Rico. Lo que más desea es encajar con sus compañeros de clase a pesar de sus diferencias.
La autora hace un trabajo convincente al capturar la conexión especial de María con la familia y la gran ansiedad que enfrenta como la nueva niña en la escuela.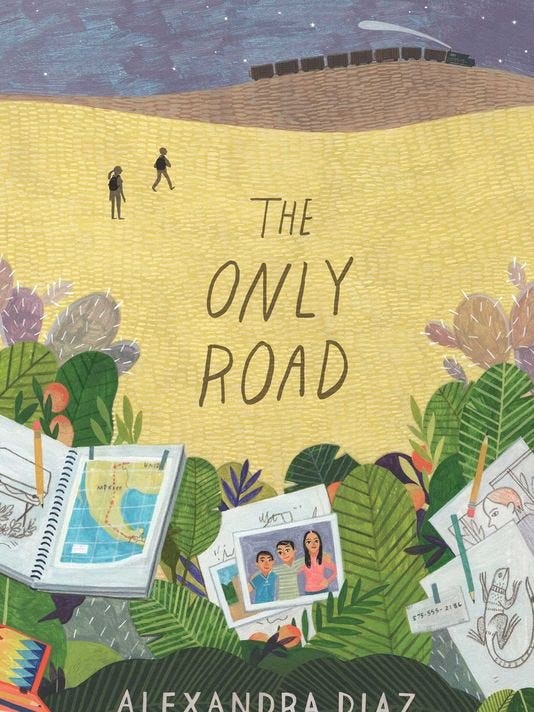 Adolescentes (de 12-17 años)
El único destino​; La encrucijada
Escrito por Alexandra Diaz
(Disponible en inglés y español y como audiolibro electrónico)
El único destino​ es un libro galardonado inspirado en hechos reales sobre cómo escapar de la violencia y mudarse a Estados Unidos para encontrar una mejor vida. En la secuela, La encrucijada, los protagonistas descubren lo que significa vivir como inmigrantes indocumentados en Estados Unidos, mientras las noticias desde casa empeoran cada vez más.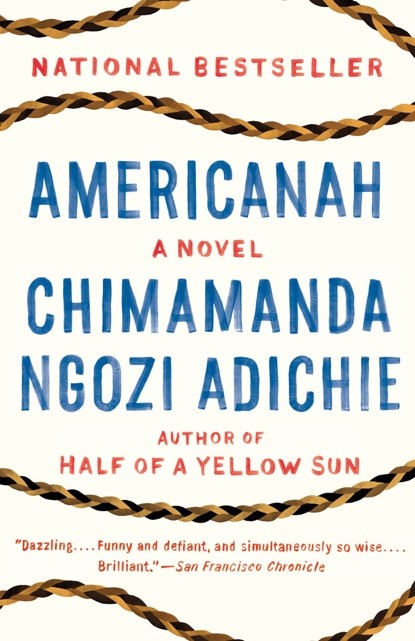 Adultos (de 18 años en adelante)
Americanah
Escrito por Ngozi Adichie
(Disponible en inglés y español y como libro electrónico, audiolibro electrónico, letra grande y libro electrónico en español)  
Ifemelu y Obinze se conocen y se enamoran durante su adolescencia en Lagos, Nigeria. Después de graduarse, partieron independientemente a diferentes países. ¿De qué manera sus experiencias como inmigrantes cambiarán sus vidas para siempre? Y cuando, años después, se reencuentren, ¿Serán las mismas personas que alguna vez fueron?

La Biblioteca de Charlotte Mecklenburg con orgullo celebra y da la bienvenida a las personas recién llegadas a Charlotte durante todo el año a través de su iniciativa #WelcomeCLT. El propósito de #WelcomeCLT es proporcionar a los nuevos residentes (con énfasis en los recién llegados internacionales) información y recursos sobre su nueva comunidad. La página WelcomeCLT.org proporciona información para los nuevos residentes y cada sucursal de la biblioteca está equipada con un quiosco de información sobre su nueva comunidad. También se anima a los clientes a buscar en el calendario los próximos programas virtuales diseñados específicamente para facilitar la transición a nuestra gran ciudad.
--
Este blog fue escrito por Lonna Vines en la sucursal de Hickory Grove de la Biblioteca de Charlotte Mecklenburg