Thursday, January 24th, 2019
Charlotte Mecklenburg Library now offers cardholders professional attire and accessories to check out for job interviews or important meetings through its STARS for Success program through the Job Help Center at Main Library. The rental items include dress shirts, padfolios, neckties and scarves, and are available for a one-week checkout period with an opportunity to renew the checkout for another week. Returns can be made to any Library location.
"The Library is proud of its long history in helping our community find successful, meaningful careers," said Seth Ervin, chief innovation officer for Charlotte Mecklenburg Library. "We're constantly looking at ways to improve lives and build a stronger community, and we see this as filling a need for our cardholders. We're happy to make these items available."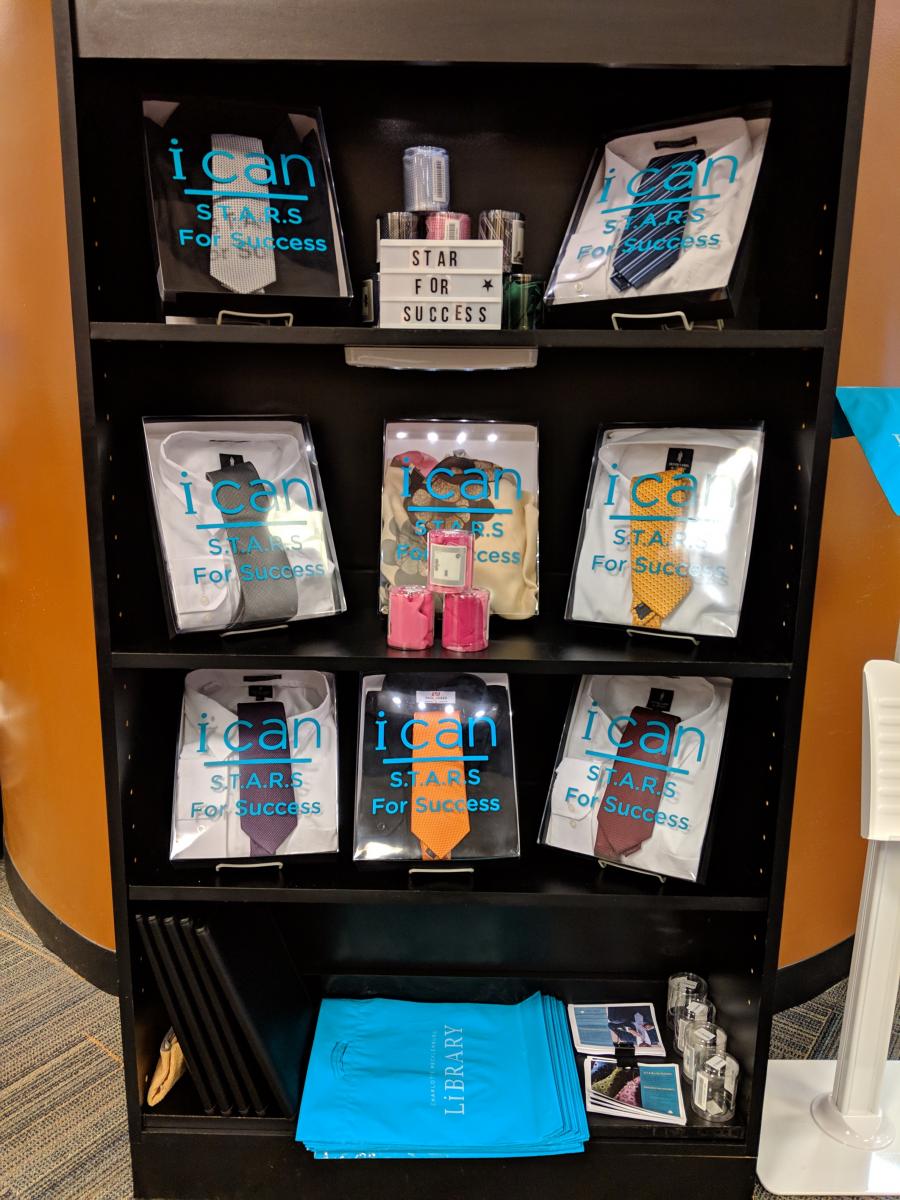 "A lot of people come in to the Job Help Center with questions about their resume and cover letter," said De'Trice Fox, a librarian at Main Library. "We continue to help customers improve those items, but now we're excited to also help nail the first-impression with free professional clothes and accessories to go along with their dynamite resumes."
Uptown's AJ's Dry Cleaners has partnered with the Library to dry clean every piece after use at a subsidized rate. This allows each item to benefit more members of the community in finding jobs. A similar program exists at ImaginOn: The Joe and Joan Martin Center for teen job-seekers.
For more information about job help programs and resources, visit cmlibrary.org/services/job-help.