Friday, August 23rd, 2019
Charlotte Pride Festival and Parade 
Every third weekend in August, Charlotte Pride holds its annual Pride Festival and Parade. Since Charlotte's first Pride Parade in 2013, it's grown bigger, better and has attracted hundreds of thousands of people. In 2018, 165,000 people attended Pride. This year, over 200,000 attended with over 6,000 participants. 
Charlotte Mecklenburg Library  
Charlotte Mecklenburg Library prides itself on being a welcoming place for all—a place where we celebrate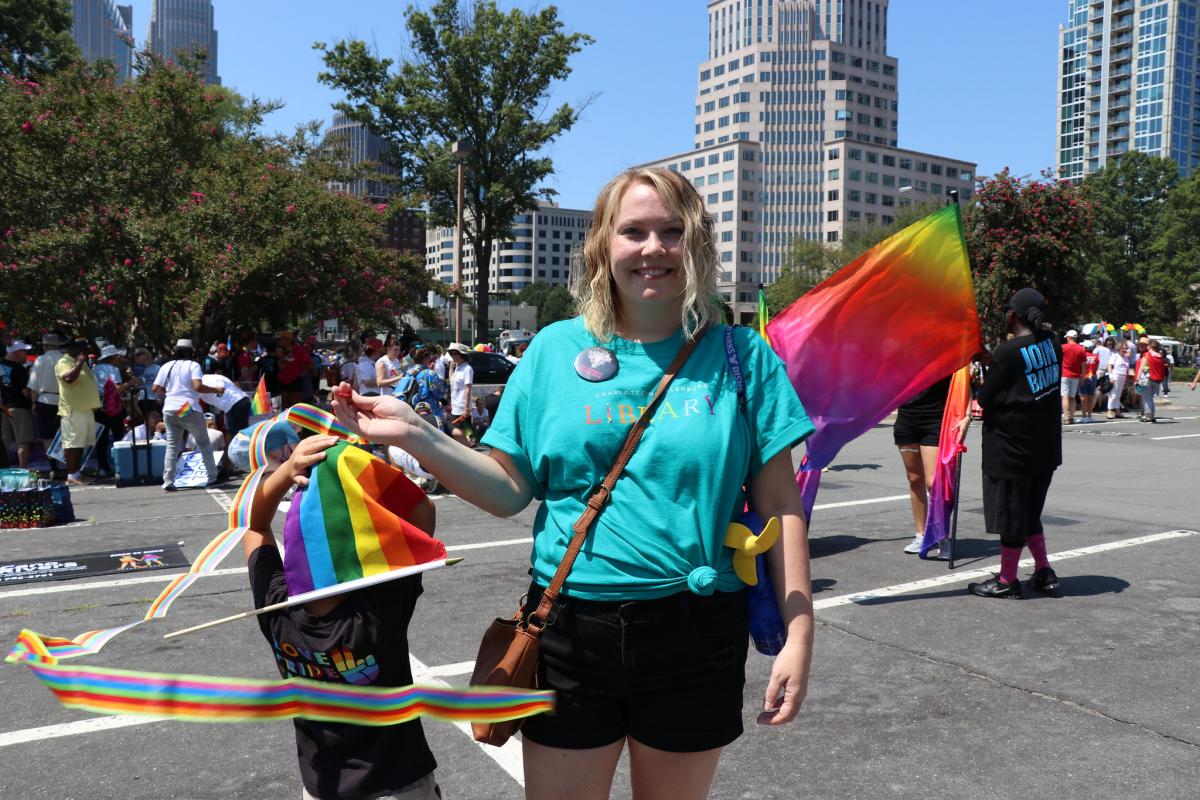 diversity and inclusion. As part of that mission, the Library started participating in the Pride Parade in 2018 by being one of the many groups to walk in the parade. Our group photo of that day gained the most likes on Instagram of all the library posts up to that point. During the parade, it was clear by the amount of people excitedly shouting, "It's the library!" that our participation was important to our community.
This year the Library also held a Pride Summit at Beatties Ford Regional Library on August 13, organized by Viviette White. The Summit brought community members and organizers alike to the library. Participants met established and emerging leaders from organizations such as One Voice Charlotte, PFLAG Charlotte, Atrium Health and the Library for an afternoon of learning, networking and the kick-off of Pride week at the library. This event was the first of its kind and hopefully the first of many more LGBTQ+ events in the library system.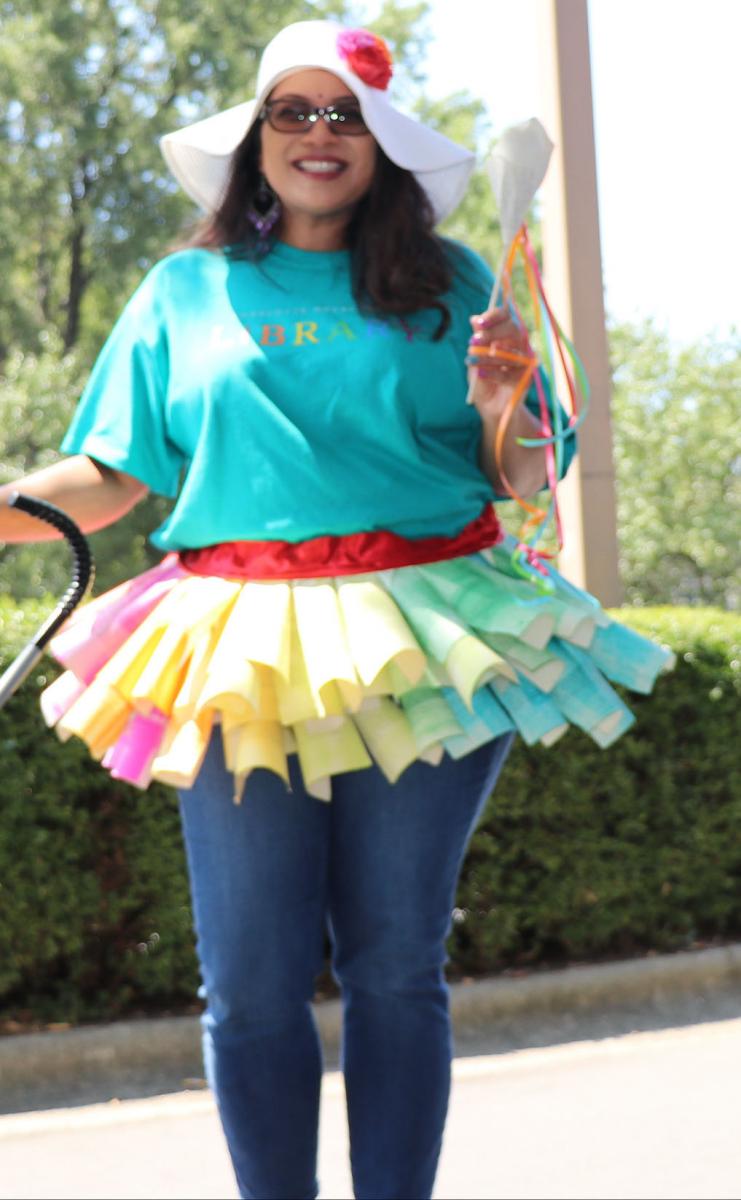 This year, 25 staff members and their families from different library locations participated in the parade and represented the system by walking. One of the participants said, "I'm so glad I was able to participate. Seeing how supportive and appreciative the community was makes me glad the Library is involved. I can't wait to participate next year!" Those who were not able to attend the parade aided in various way leading up to the event. Thank you to all who supported our efforts to bring Library resources to the Charlotte community and helping us build a stronger community!  
Happy Pride! You are welcome here. 
Beyond the Parade:  
Although Charlotte Pride is over for this year, the Library provides the community with many LGBTQ+ resources and materials throughout the year. Here are a few: 
Library Booklists 
During the parade we handed out bookmarks with book recommendations for children, teens and adults. You can view those books here.  
The American Library Association's Rainbow Books List is a curated bibliography highlighting books with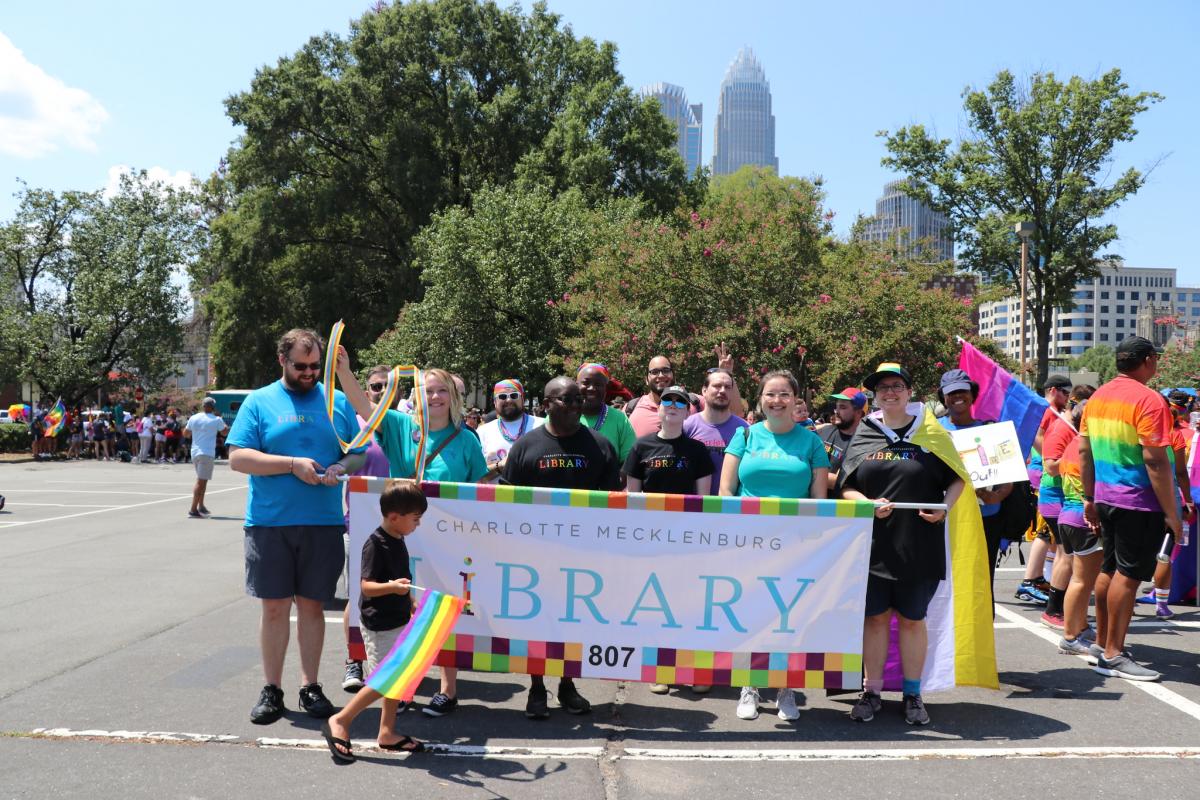 significant gay, lesbian, bisexual, transgender or queer/questioning content, aimed at children and youth from birth to age 18.
The first and most enduring award for GLBT books is the Stonewall Book Awards, sponsored by the ALA's Gay, Lesbian, Bisexual and Transgender Round Table.
Community Resources and Organizations 
Time Out Youth is a Library partner and an organization that provides a safe space for LGBTQ+ youth to be their authentic selves.
PFLAG Charlotte provides support for parents and caregivers of LGBTQ youth. They have some great resources available here.
For more information on Charlotte Pride, check out their website. They host a lot of other events throughout the year as well.
This blog was written by Abs Keller