Thursday, April 11th, 2019
Community Read 2019 is over – but the conversations and relationships it sparked continue. And that was the point.
Throughout March, our community came together around books. This year's featured titles, The Hate U Give by Angie Thomas, Wishtree by Katherine Applegate, and Love by Matt de la Peña provided readers of all ages opportunities to discuss important themes of compassion, perspective and understanding.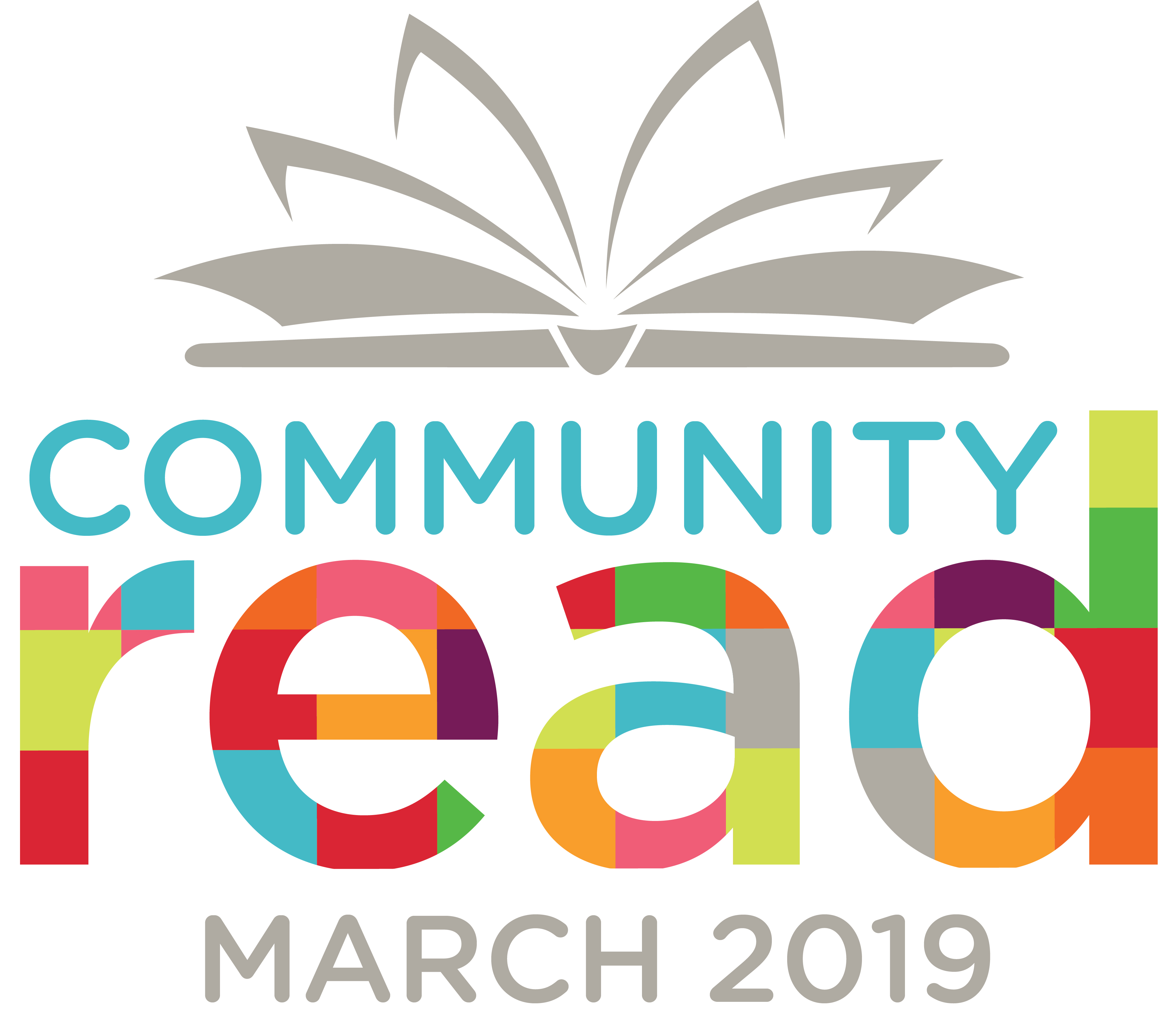 With the support of presenting sponsor Bank of America and additional funding from Foundation For The Carolinas and your Library Foundation, over 2,500 copies of The Hate U Give were distributed throughout the community. More than 200 programs and events were offered at Library and partner locations - including book talks, film viewings and talkback panels, tree plantings, art projects, discussions with police, city and county officials, teenagers, educators, and much more.
Partners were key to the success of this year's Community Read. Program director Meryle Leonard explains, "We knew we'd need to work with partners with different perspectives, experiences and expertise. This was a natural opportunity to position the Library system as a facilitator and resource for community programs and dialogue - to become a resource for organizations and individuals who want to have these important and sometimes uncomfortable conversations. We especially wanted to engage the Charlotte-Mecklenburg Police Department. Their support and participation was essential to the programs reach and success."
What are people saying about Community Read?
Thank you for all the work you have done with the Community Read program. The program was very successful at Johnson C. Smith University. It was good to have the community in collaboration with JCSU's students, faculty and staff engage in this conversation. I extend appreciation to Toussaint Romain for his outstanding and passionate   presentation that left all of us thinking about how we can do more in our communities.
- Monika Rhue (Nooma), HBCU Library Alliance Board Chair, Director of Library Services and Curation, James B. Duke Memorial Library, Johnson C. Smith University
Thank you. The event last night at JCSU was s blast. Full house too. 
- Toussaint Romain
Many thanks to CMPD and the Charlotte Mecklenburg Library for allowing the Mayor's Mentoring Alliance to join this community conversation. There were many familiar faces in the audience as we had a good deal of mentoring agency representatives attend. Hopefully, we laid the foundation for more of these types of conversations to take place! Glad to work with each of you! 
- Tiffany Johnson, Mayor's Mentoring Alliance & Out Of School Time Specialist
Thank you for inviting CPCC to be a part of the event last night.  It was a phenomenal  program.  My mentoring group would also like to thank CML for bringing this author and treating them with honor.  We read the book earlier this year as a group, so they could connect the dots.  Also allowing them to be seated before everyone else made them feel very special.  Thanks to everyone on your team who worked tireless to make this event a success.
- Gloria Kelley, Dean of Library Services, Central Piedmont Community College
Overheard:
"It is nice to know my thinking is similar to other citizens in the community."
"Ability to have open and honest dialogue."
"I learned how to improve my thinking and improve my community."
"Hearing different perspectives form a diverse group of people."
Highlights
There were many highlights to this year's Community Read, including inspirational visits from authors Angie Thomas and Matt de la Peña. Both discussed writing as a form of activism – an opportunity to encourage empathy and start discussion.
Just like Community Read 2019.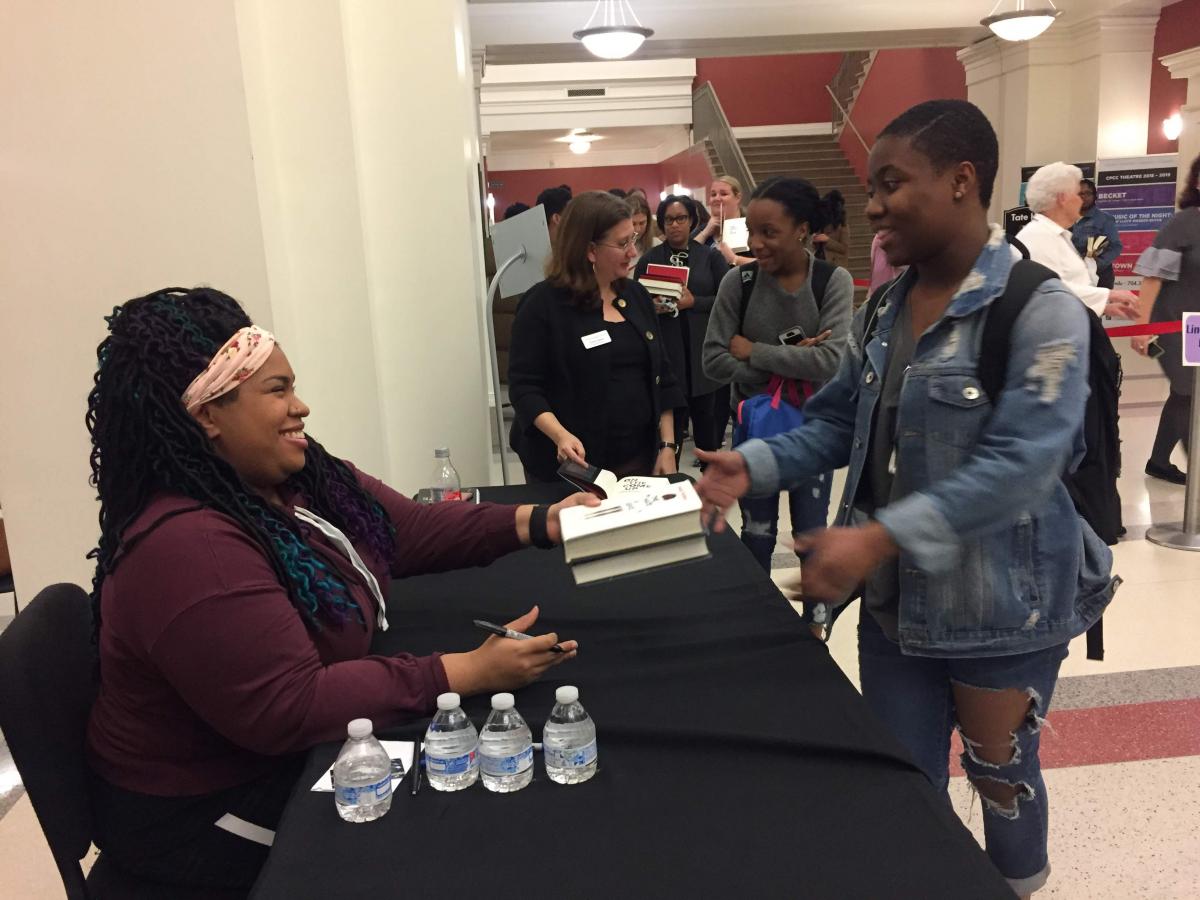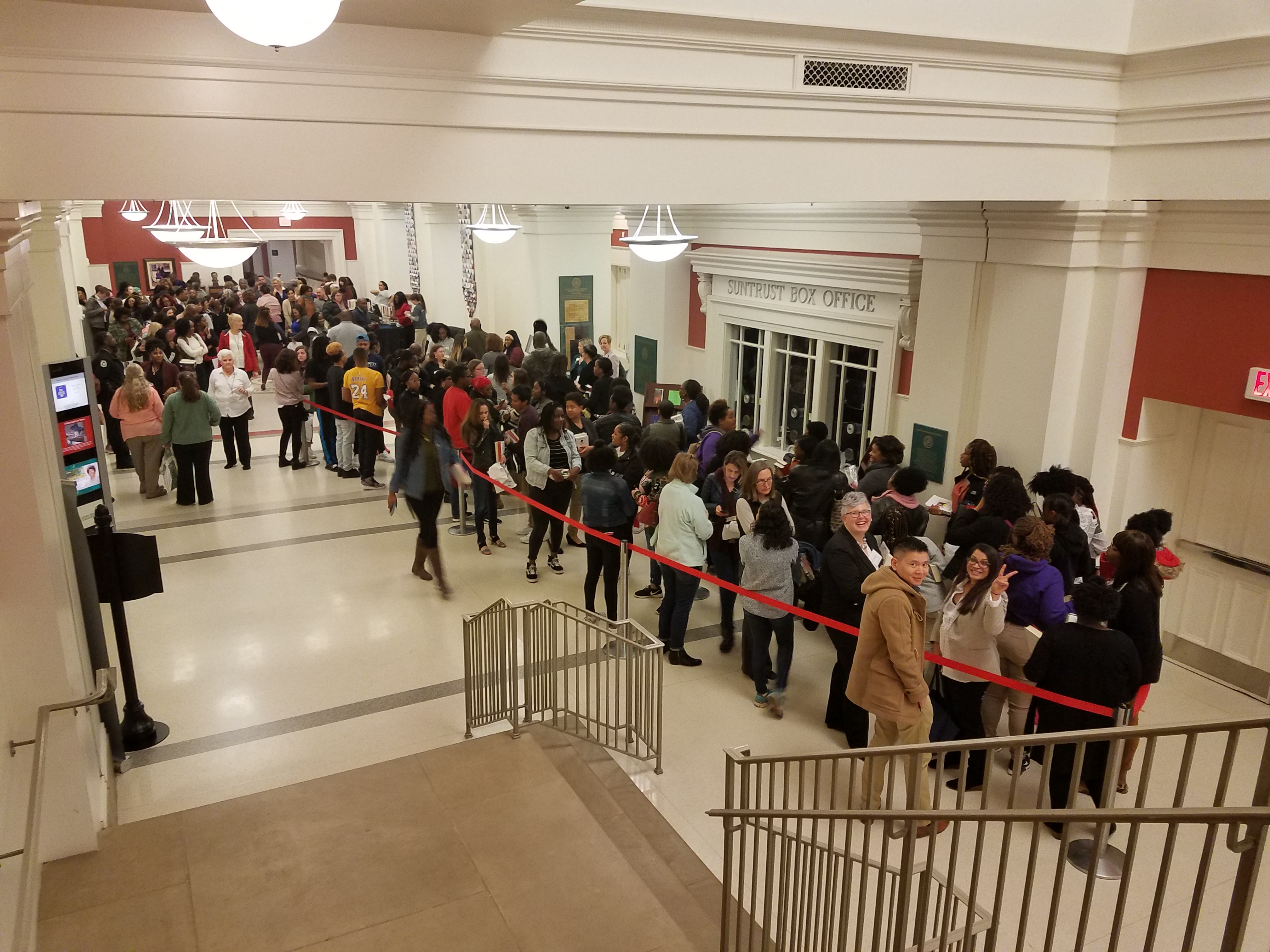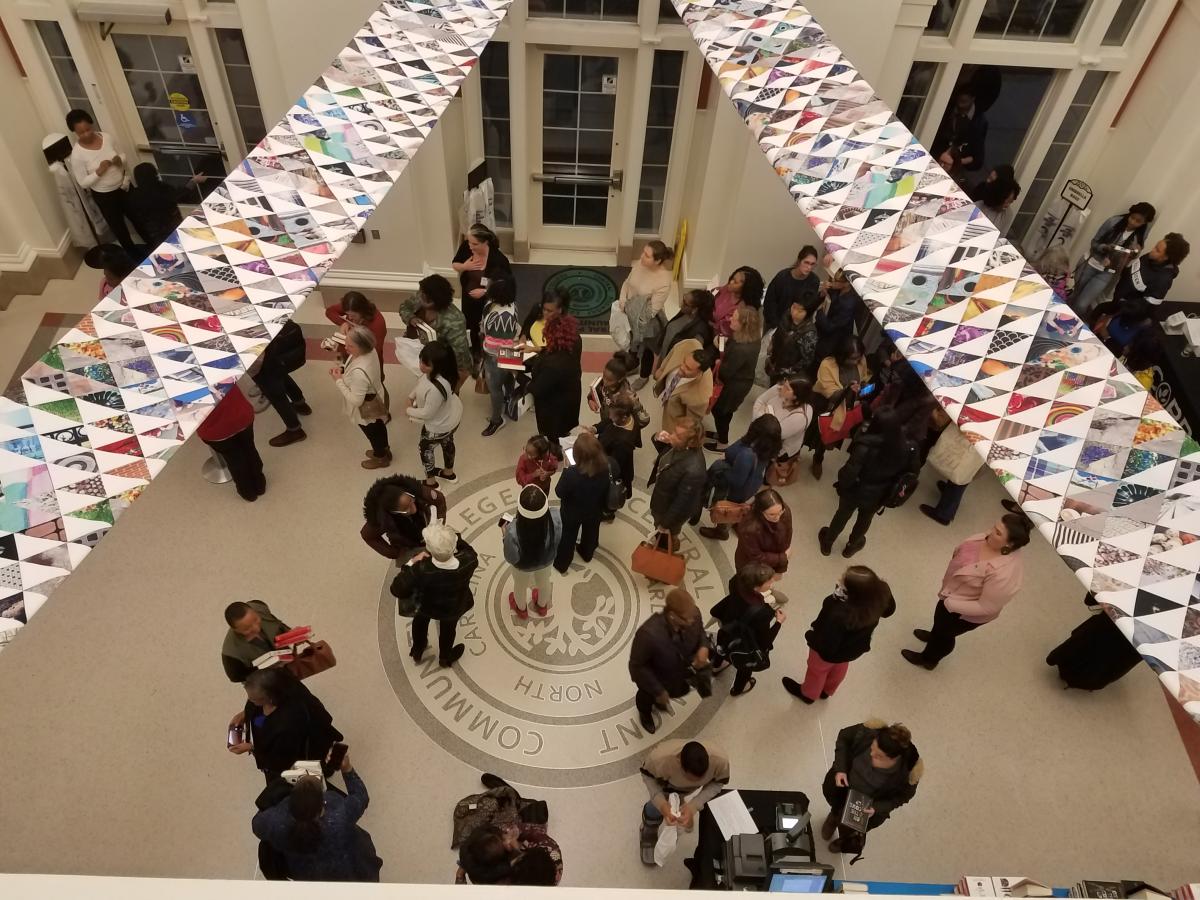 Did you participate in Community Read 2019?
THANKS TO OUR SPONSORS:
Presented by Bank of America with additional support from Charlotte Mecklenburg Library Foundation and Foundation For The Carolinas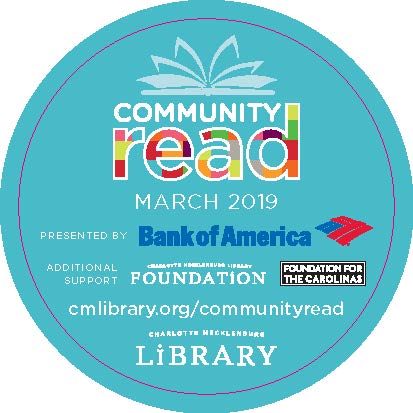 THANKS TO OUR COMMUNITY PARTNERS: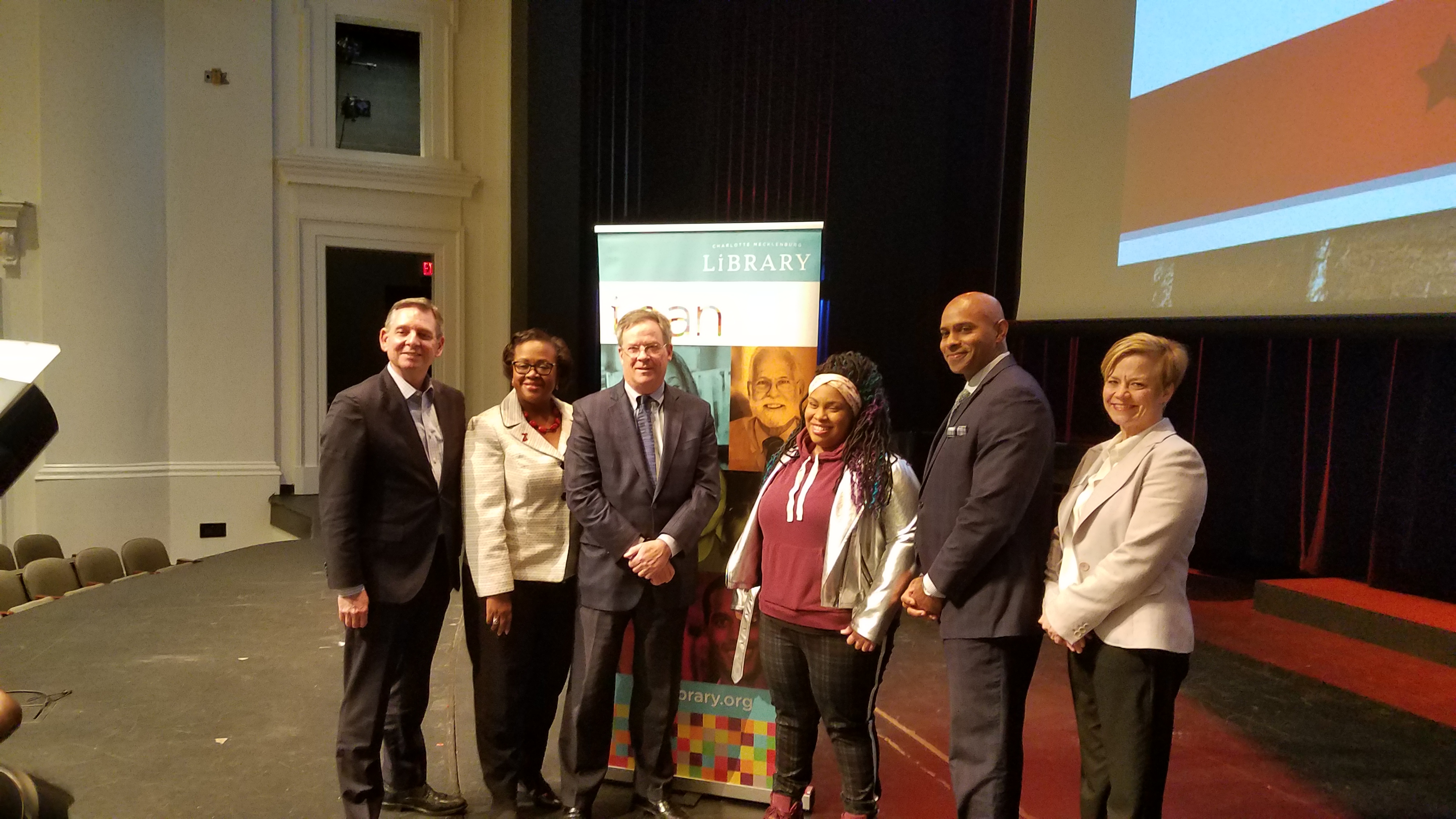 Carolina Youth Coalition • Central Piedmont Community College •  Charlotte-Mecklenburg Community Relations • Charlotte-Mecklenburg Police Department • Charlotte-Mecklenburg Schools • Community Building Initiative • Communities In Schools of Charlotte-Mecklenburg, Inc. • Fort Mill School District • Girl Talk Foundation • Harvey B. Gantt Center for African-American Arts + Culture • International House • James B. Duke Memorial Library at Johnson C. Smith University • Levine Museum of the New South • Mayor's Mentoring Alliance • Mecklenburg County Sheriff's Office-Library Services • ourBRIDGE • Pass the Peace Feasts • PBS Charlotte • The Possibility Project-Charlotte • Stan Greenspon Center for Peace and Social Justice • Swanky Pen • Teen Health Connection • Time Out Youth • Trinity Episcopal School • Union County Public Schools • UNC Charlotte Department of Theatre • WBAV-FM • YMCA of Greater Charlotte