NOTICE: This blog was updated on June 8, 2022 to include updated Pride resources and event information.
Happy Pride!
At Charlotte Mecklenburg Library, we are on a mission to improve lives and build a stronger community. In conjunction with that value, we believe that every person, regardless of race, religion, sexual orientation, identity, gender or gender identity, level of education, socio-economic status, etc., has the right to have their voices heard and to be their authentic selves without fear of retribution or castigation from society. It is both a privilege and an honor to stand beside the lesbian, gay, bisexual and transgender (LGBT) community, yearlong, as members, friends and allies.
Proud Beginnings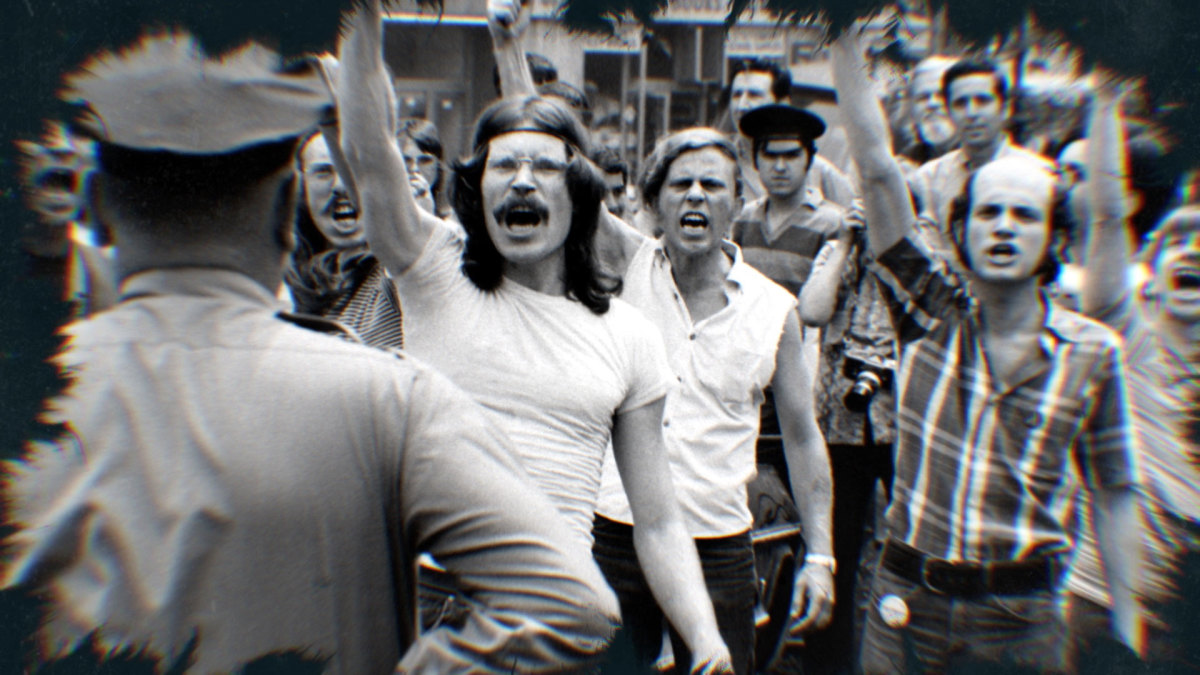 On June 28, 1969, the New York Police Department raided the historic Stonewall Inn, a gay bar, in Manhattan. Police raids on gay establishments were common in the 1950s and 1960s when social and political anti-gay and homophile efforts flourished. Gay bars were places of refuge where LGBT people could safely be in community without fear of public ridicule or police aggression. However, on that fateful morning, patrons of the Stonewall Inn decided to fight back against the police and the injustices against them. The week-long riots, which coincided with the civil rights and feminist movements, became the catalyzing moments that birthed the gay liberation movement.
Progression of Liberties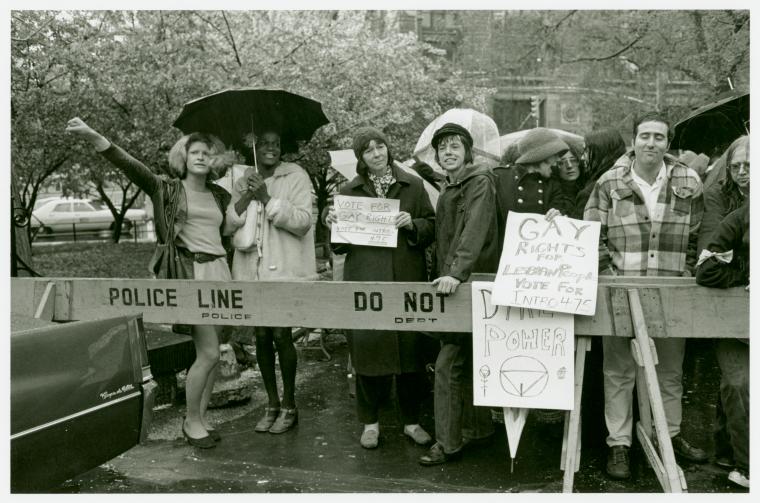 Just six months after the uprising at Stonewall, numerous grassroots gay and human rights organizations began to form across the U.S. such as the Gay Liberation Front (GLF) and the Gay Activists Alliance (GAA). Since the Stonewall riots, the LGBT community has made many strides against injustice. In October 1979, the first National March on Washington for Lesbian and Gay Rights took place in D.C. which drew an estimated attendance of 75,000-125,000 supporters. On March 2, 1982, Wisconsin became the first U.S. state to outlaw discrimination based on sexual orientation and in April 2015, the Supreme Court ruled that states cannot ban same-sex marriage. For a current list of LGBT rights, milestones and fast facts click here.
A Celebration of LGBT History
In addition to national pride celebrations in June and locally in August (moved in 2021 to October), October was established as Gay and Lesbian History Month by a Missouri high school teacher, Rodney Wilson, in 1994.  Rodney worked with other teachers and community leaders to secure a month where public school was in session, and everyone could celebrate and learn about gay and lesbian history. According to LGBTHistoryMonth.com, October was selected for its existing tradtions, such as National Coming Out Day which falls annually on October 11. To see this year's LGBT History Month icons, click here.
Additional Information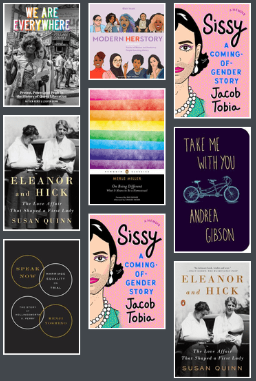 In 1999, the U.S. National Park Service added the Stonewall Inn to the National Register of Historic Places and in 2016, President Barack Obama designated the inn a national monument.
For literary resources and suggest LGBT titles from the Library, be sure to check out the LGBT, Raising Rainbows: Parenting Books for LGBTQ+  Parents, Children, And Allies and LGBTQIA Teen booklists. 
To celebrate Rainbow Book Month™ with the American Library Association, click here.
To learn more about LGBT rights and how you can get involved, please visit the American Civil Liberties Union.
--
This blog was written by Asha Ellison, marketing & communications specialist at Charlotte Mecklenburg Library.
Sources:
Images and information from History.com, LGBTHistoryMonth.com and The Stonewall Inn.