Wednesday, May 11th, 2022
As somebody who loves fashion and is a working designer, it can be equal parts exhilarating and daunting to keep up with the latest industry practices. The dizzying world of high fashion is ever changing with new design processes, technology and trends popping up every few months. Fast fashion and the internet have completely changed the fashion landscape and it can be a strenuous process sifting through the thousands of blogs, websites and Op-Ed pieces to find reliable information about the latest fashion news. Sure, there are plenty of reference books in Charlotte Mecklenburg Library's catalog about fashion from a historical perspective, but what about resources for the modern designer? You may not think of your local library as a place where you can get those resources, but you'd be mistaken. What if I told you that you can get access to intensive coursework covering all aspects of the fashion design process, taught by industry leaders for FREE? You can with access to LinkedIn Learning through the Library's catalog of digital resources.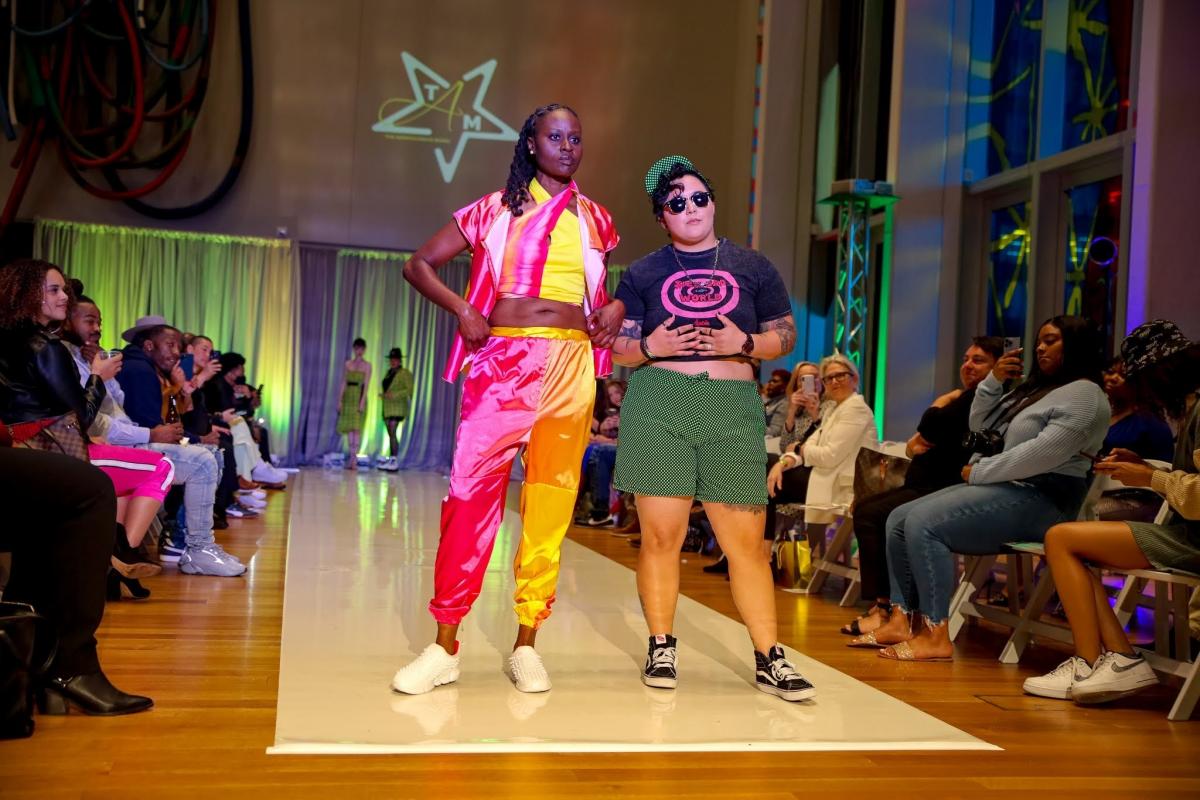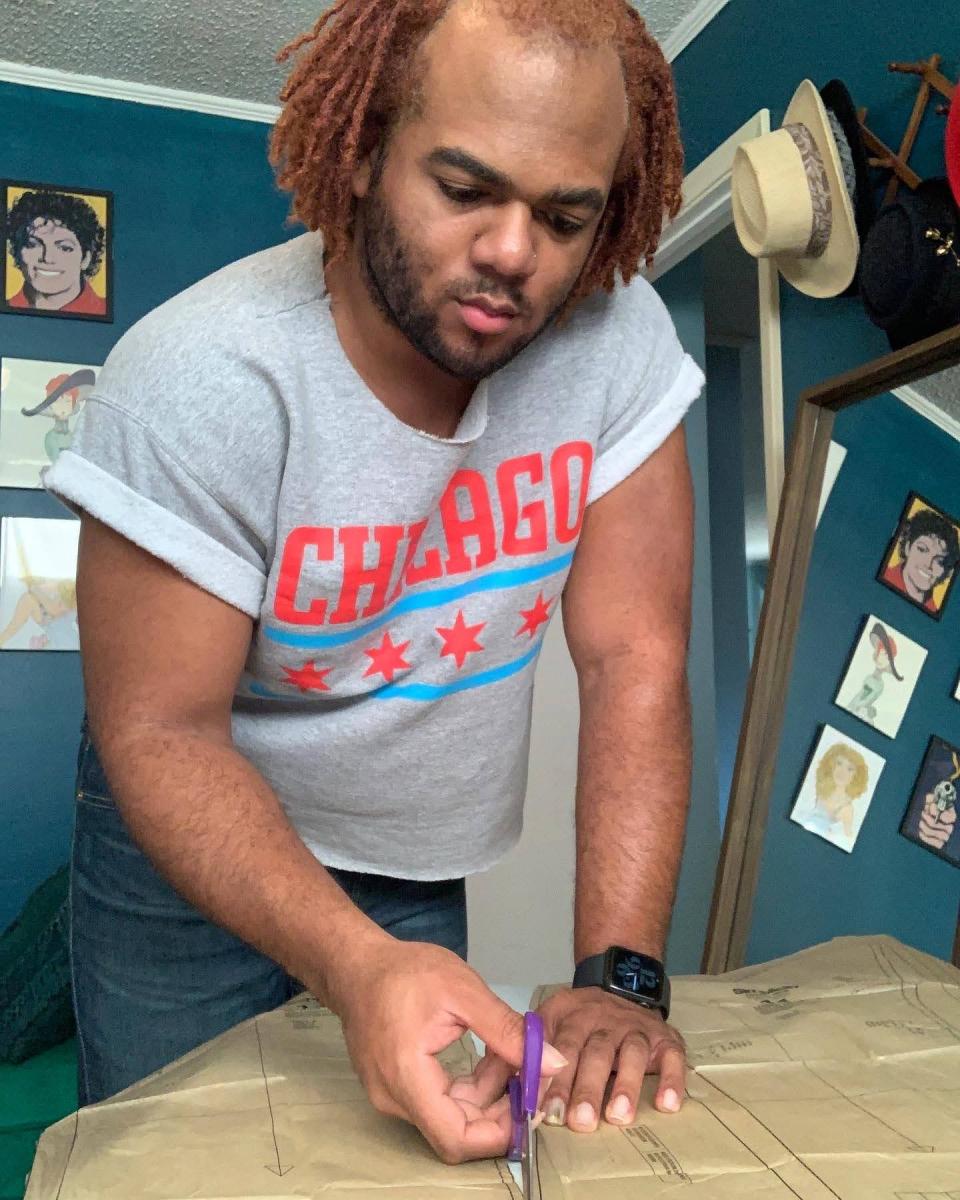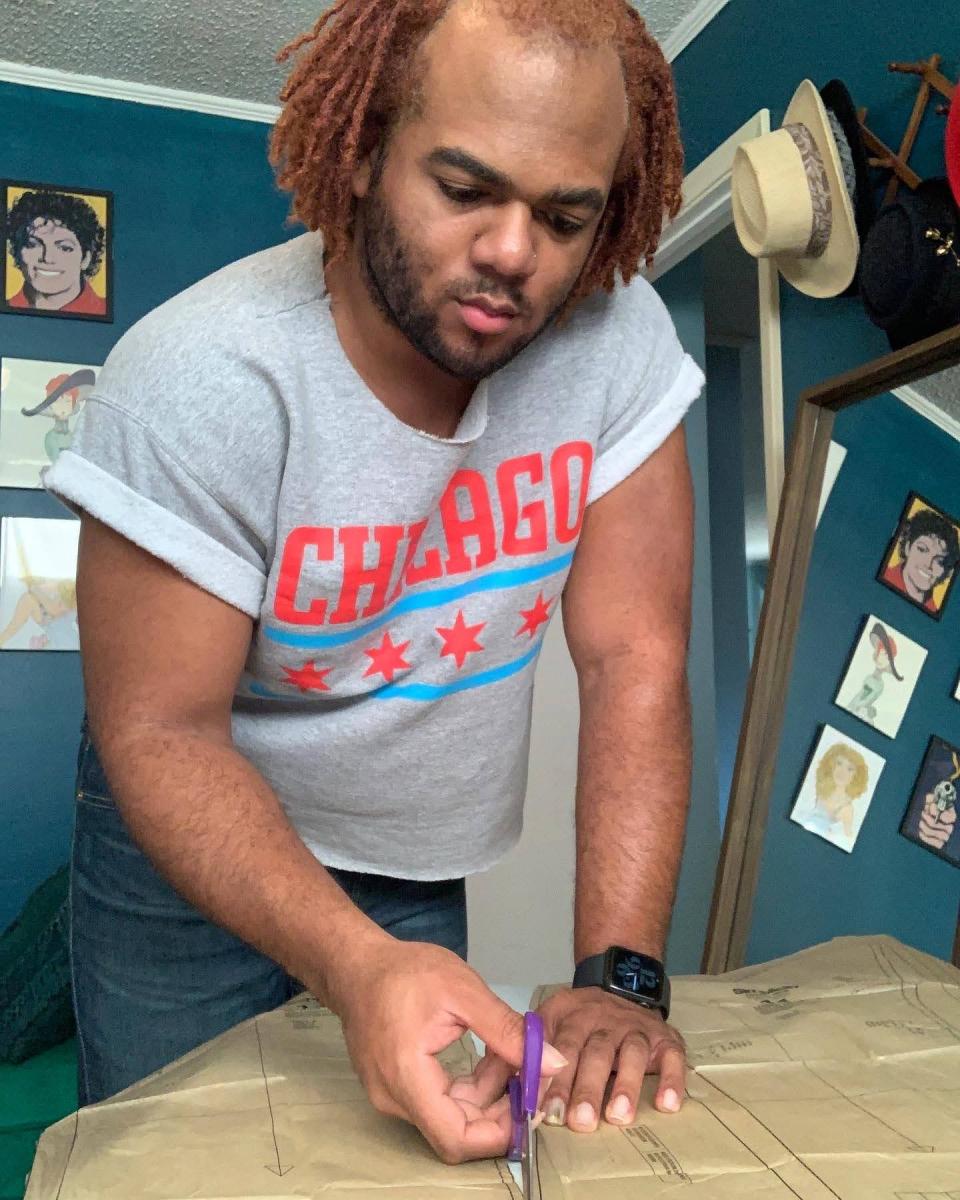 (l to r): showing some of my designs at a recent fashion show, and in my home studio working on a pattern
LinkedIn Learning is an online educational site that includes over 3,000 courses in popular fields like web design, web development, IT, education/instruction, media production, and yes, fashion design. There are several different learning paths you can take and I chose the path called "Become a Fashion Designer." This 20-hour course is filled with videos and learning activities in subjects like color theory, Adobe Illustrator and Photoshop, pattern design and much more. Twenty hours may sound like a lot of time to invest, but the lessons are broken up into sub-categories ranging from one to four minutes each. Each course is self-guided and taught by industry leaders that know everything from the basics to the latest techniques. I love the flexibility to start and stop whenever I feel and not lose my progress, which is perfect for working professionals. I've even been able to watch a few courses while on the treadmill at the gym or while sewing a project at home.
Upon completion of the course, you receive a LinkedIn Learning Certificate showing that you have successfully completed the lessons and now have mastery of that skill. This is great to add to your resume or LinkedIn profile as a professional tool. The best part is that all of this was free to me (and to you too) just by using my Library card. Don't have one? Get your own here.
Want to get started on your own learning track? Checkout LinkedIn Learning today.
--
This blog was written by Darrell Anderson, marketing & communications specialist for Charlotte Mecklenburg Library.