Thursday, April 23rd, 2020
The current COVID-19 or coronavirus pandemic has caused increased anxiety for many residents of Mecklenburg County. Mixed messages from the media paired with conspiracy theories and other misinformation have also made it hard for many to determine fact from fiction. For information on COVID-19, please click here.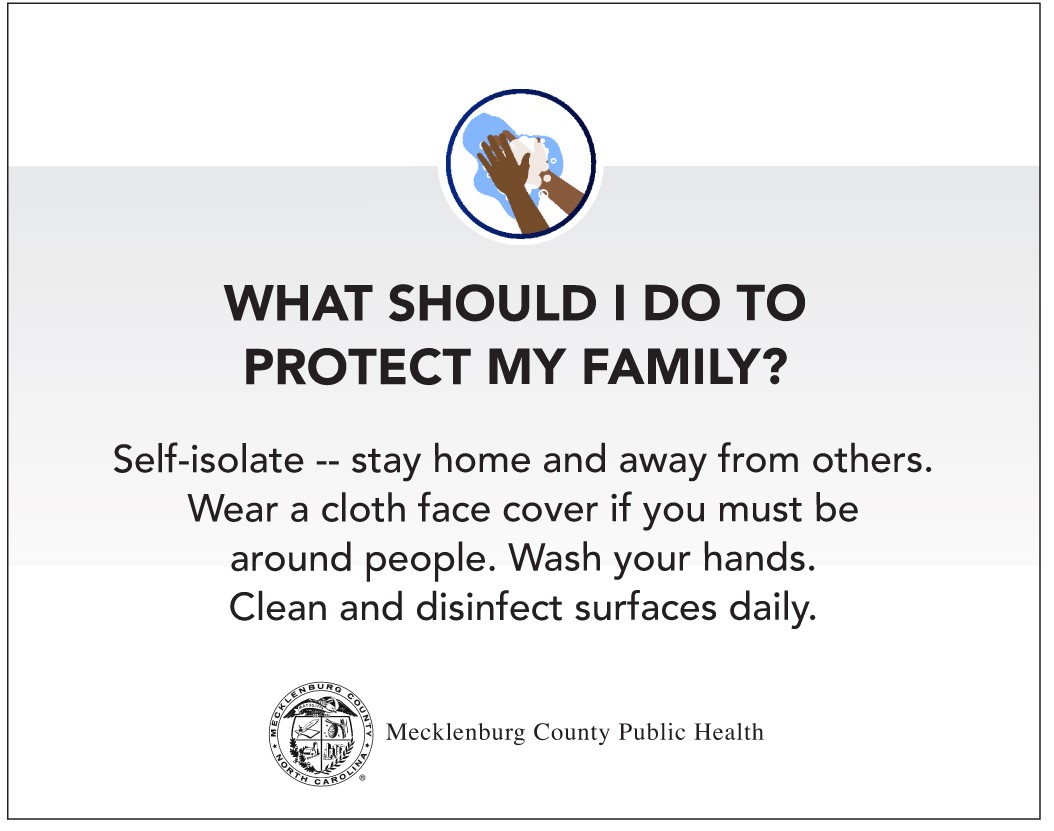 One message Mecklenburg County officials want to make clear is that Mecklenburg County is under a Stay at Home Order, which was extended to May 8, 2020 by North Carolina Governor Roy Cooper on Thursday, April 23, 2020. This order mandates that residents stay home unless they are considered essential workers or need to make essential trips to the doctor or hospital, to the pharmacy for medical needs, or to secure food and beverage items at grocery stores and local restaurants. Residents are also permitted to go outside to walk their pets, get exercise and a few other activities listed on this list of "Stay at Home Order Do's and Don'ts."
In addition to social distancing precautions, the county has plans to increase access to testing in vulnerable communities (e.g., mobile and pop-up testing), track and monitor data to better understand disparities and to spread key messages and up-to-date information.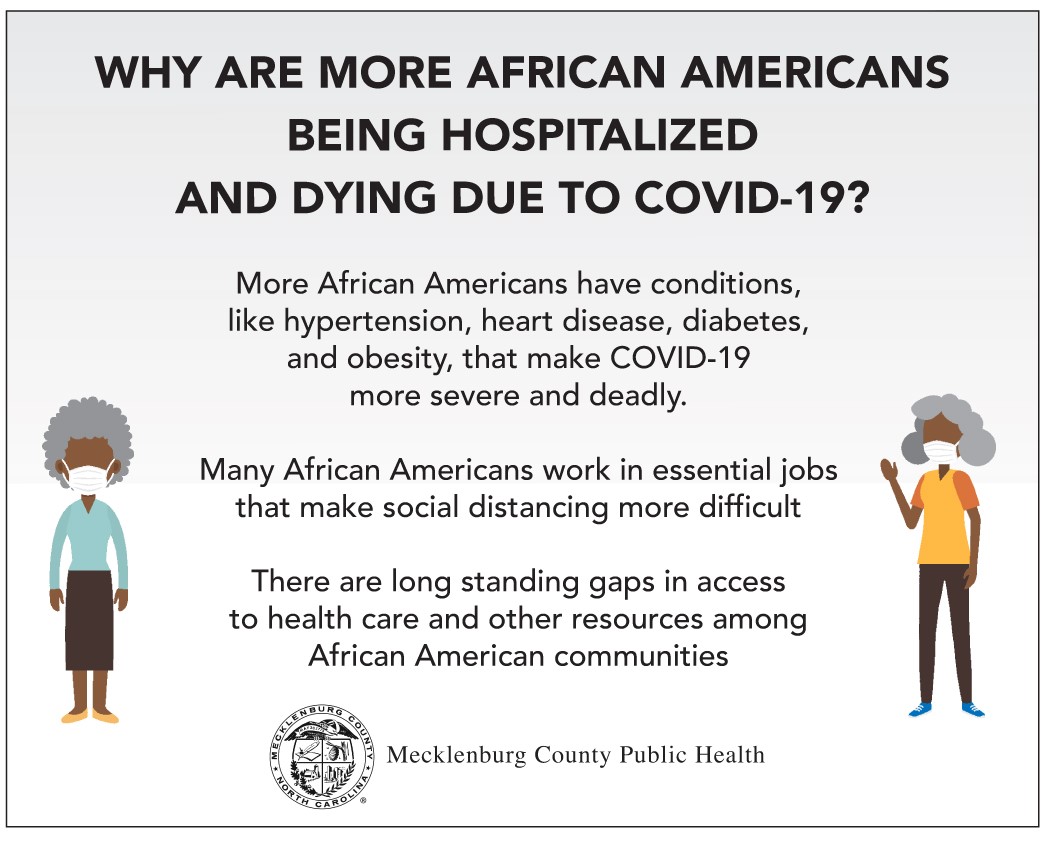 Mecklenburg County Deputy Health Director, Raynard Washington, also wants to clear up misconceptions regarding the populations most vulnerable for contracting COVID-19. It is important for residents to understand that everyone is at risk for contracting the virus. While there is no evidence suggesting genetic differences impact the spread of the disease, COVID-19 disproportionately affects the African American community due to greater employment in essential, customer-facing jobs,  higher rates and earlier onset of underlying chronic health conditions and longstanding gaps in access to health care and other resources.
To learn more about COVID-19 from Mecklenburg County, please visit MeckNC.gov/COVID-19.
Below, you will find links to educational and informational tools you can use to raise awareness for yourself or others in your social network. To learn more about staying connected to Charlotte Mecklenburg Library digital and online resources, click here.
Mecklenburg County COVID-19 Resources: