Tuesday, January 19th, 2021
Magazines are moving! Digital magazines will be moving from the RBdigital app to the Libby app on Thursday, January 28, 2021! Now you will be able to borrow magazines, e-books, and e-audiobooks, all in one app! 
OverDrive magazines will include the same great content that was once available in RBdigital magazines. Magazines that you have enjoyed such as The Food Network, Rolling Stone, US Weekly, Parents, Sports Illustrated and more will be available on Charlotte Mecklenburg Library's OverDrive site and the Libby app. However, the best experience will be using the Libby app. When possible, three years of back issues will be made available. When this transfer is complete, magazines will no longer be available through the RBdigital platform and app.
OverDrive magazines will be checked out for 21 days and will automatically return. Magazine titles are always available and will not count against your check out limits. As with e-books and e-audiobooks, you will have the option to renew a magazine within 3 days of the end of the lending period. However, since magazines are unlimited, you could also borrow that magazine again at any time. 
OverDrive cannot automatically check out new issues of a magazine for you, but here's a pro tip to use with your favorite titles: use the tagging feature in the Libby app to save magazines that you frequently check out. You can use this tag to check for new issues.
How do you find magazines on OverDrive? Good question! Through the Libby app, click "Explore" and then "Subjects." Expand the "Preferences" menu and change Format to "Magazines".  Click "Apply Preferences" to view the subjects or genres of the magazines.  On the OverDrive page, click "Subjects" and then "Magazines". Browse magazines by their subject of genre or click the link to see all magazines.  Coming Soon: We are creating a collection page for magazines. "Magazines" will be available above the ribbon on the OverDrive landing page. Use the filters to find magazines on subjects such as entertainment, news, celebrity, health, etc.  
Why are RBdigital magazines moving to OverDrive?
OverDrive acquired RBmedia's library business, RBdigital. Read more about the acquisition here. The RBdigital site is being retired and all content is being moved to OverDrive. Audiobooks were moved in October and now it is time for magazines. When this transfer is complete, magazines will no longer be available through the RBdigital platform and app.
When will magazines be transferred from RBdigital to OverDrive?
RBdigital magazines will be transferred to OverDrive on Thursday, January 28, 2021. The process will take approximately 24 hours. During this time, RBdigital magazines will not be available.
What happens if I have a magazine(s) and back issues currently checked out on RBdigital?
Current magazines checked out in RBdigital will not transfer to your OverDrive loans. You can access your previously borrowed magazines from RBdigital by either downloading the free ZINIO app or going to zinio.com. From the ZINIO app or website, customers can register for a new ZINIO account using the same email address you used to access RBdigital. Once registered, previously borrowed ZINIO magazine loans will be available in your account.
Another option is to print articles, text, or recipes you would like to save before the magazines move to OverDrive.  Some magazines allow printing from the RBdigital reader in your browser. If the magazine you have checked out allows printing, you can print specific articles, text, or recipes that you would like to save.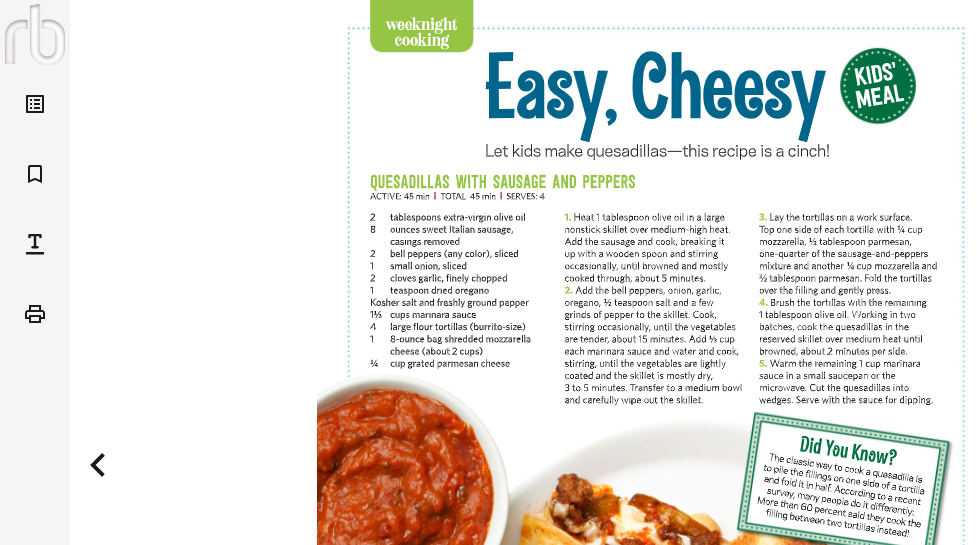 Sign in to your RBdigital account.
Open a magazine from your checked-out shelf.  If the magazine allows printing, you will see a printer icon on the left side of the reader.
Navigate to the article, text, or recipe you would like to print.
Click the printer icon.
If you're new to OverDrive, visit our OverDrive resource page, check out this getting started guide, or watch these videos to learn more. Click here to find help with using the Libby app.
Access OverDrive for free with your library card. Don't have one? Sign up here!
If you need more help, Charlotte Mecklenburg Library staff are available by email, chat, and phone.