Thursday, February 21st, 2019
In 1926, Dr. Carter G. Woodson launched the first "Negro History Week" during the second week of February in honor of the births of both Frederick Douglass and Abraham Lincoln. His initiative would eventually become what we know today as African American Month or Black History Month.  For 93 years, the United States has used February to recognize the contributions of African-Americans in the advancement of humanity and this country. However, as far as the country has progressed, it still faces racism and race relations issues.
Talking about racially-charged situations may be difficult, but the Library wants everyone to get involved with making our community better and safer for all of us. This year's Community Read titles address issues of racism and xenophobia in hopes of making Charlotte an even better place to live for everyone.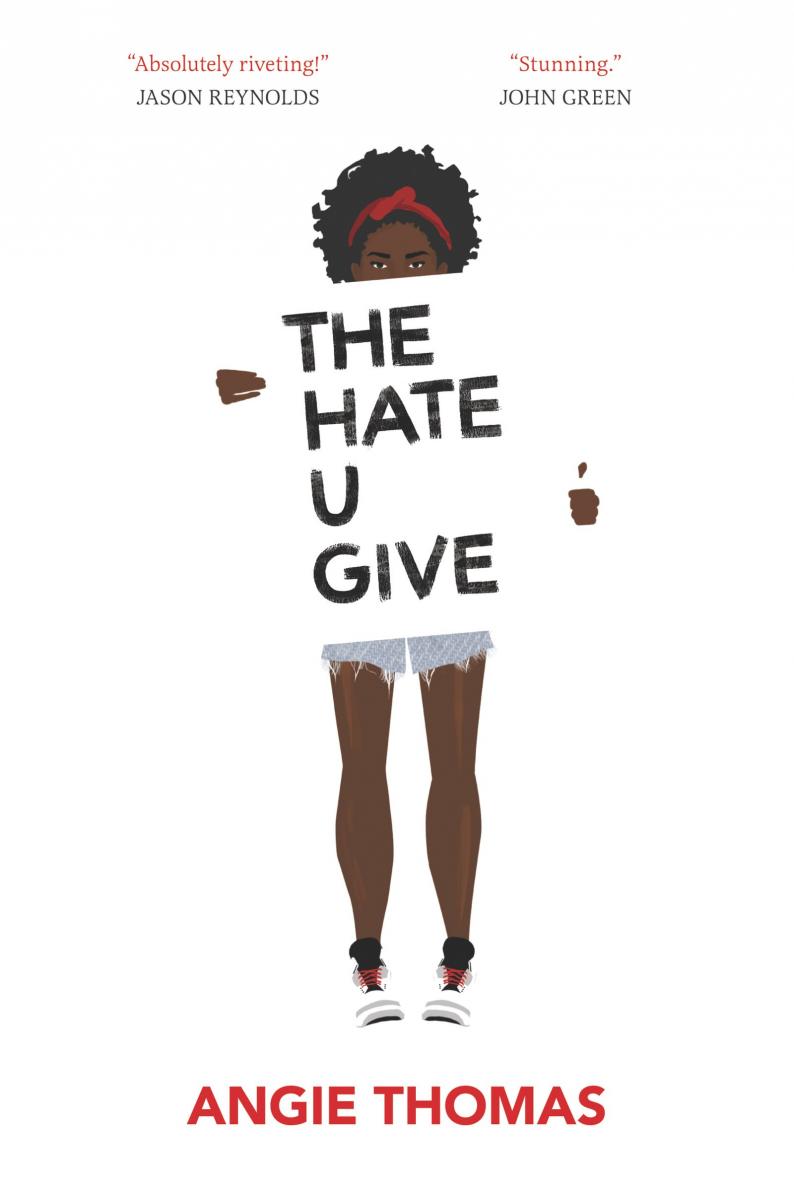 The Community Read book for teens and adults is The Hate U Give by Angie Thomas. Starr manages to navigate between the worlds of her affluent, predominately white private school and her poor, mostly black neighborhood until she becomes the sole witness in the death of her unarmed African American friend at the hands of a white police officer. Now she has pressure coming from every direction as her worlds collide. She'll have to decide who she is, find her voice, and speak out for what she believes is right, even if the consequences could be devastating for herself, her family and her friends. 
Once you've read the book or if you've seen the movie, come to any of our Community Read events happening all over the county. You can find out more information on events and partnerships with local community organizations here: https://www.cmlibrary.org/community-read
Don't stop there. There are many books to read and explore. Here are a few more titles to check out at the Library.
Dear Martin by Nic Stone: Justyce McAllister is an excellent, top-of-his-class student with his sights on the Ivy-League, but that doesn't make any difference to the cop who arrests him when he's just trying to help a friend. As issues of police brutality and fatal shootings mount, Jus struggles to cope with the injustice around him. Angry and heartbroken, Jus turns to the writings of Martin Luther King Jr. and poses the question, "What would you do, Martin?" He begins writing to the late, great activist in hopes of finding his way.
All American Boys by Jason Reynolds and Brendan Kiely: When Quinn sees his best friend's brother, a white police officer, beating Quinn's black classmate, Rashad, he doesn't know what to do. The incident doesn't make sense. Rashad is an incredible artist and a ROTC kid. At first, Quinn says nothing, but as Rashad is absent from school day after day due to the injuries and the nation reacts to a violent video of the incident, Quinn realizes that he must choose between what is safe and what is right.
If I Ever Get Out of Here by Eric L. Gansworth: It's 1975 and Lewis "Shoe" Blake is used to the ups and downs of living on the Tuscarora Indian reservation. Shoe is used to being bullied by the vicious Evan Reininger. He's used to feeling like a misfit. But he's not used to having white friends. When George Haddonfield's family moves to the Air Force base close by, the boys find common ground in their mutual love of The Beatles, but there's a lot that Shoe is hiding from George, especially the depth of his family's poverty. Tensions are getting worse with Evan and it seems like everyone else is against Shoe, and he can't be sure where George's loyalties will be when he finds out the whole truth. 
Books—even fiction—can help us understand other's perspectives and remind us that we're not alone. We all live in this community, and can help make it better by reading, listening, and joining the conversation. The Library invites you to connect with us and others during the 2019 Community Read. Again, check out the community events and other information here.