When Charlotte Mecklenburg Library reduced its services in March 2020 in response to the COVID-19 pandemic, the Correll family felt the impact. It is customary for the family, who have been Library customers since 2016, to make weekly visits to their neighborhood branch; North County Regional Library. When in-person programming and browsing temporarily suspended, the family, like others in the Charlotte Mecklenburg community, started to miss the familiar, friendly faces of Library staff as well as participating in their favorite library activities.  
But the Correll children seemed to miss interactions with Library staff the most.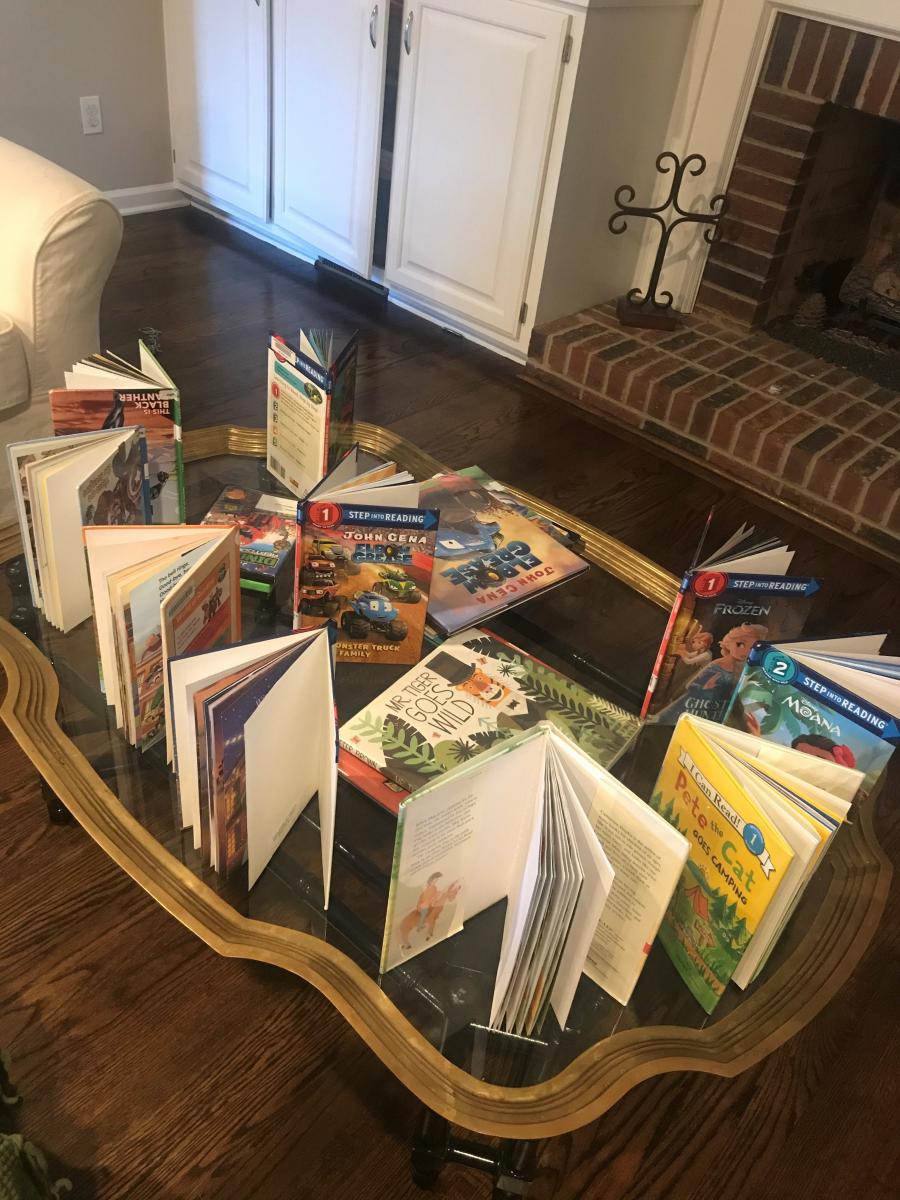 Having grown accustomed to working on puzzles before and after storytime, attending storytime and browsing books throughout the years, Sharon Correll noticed her children bringing the Library experience to themselves one August afternoon. After stopping by the branch to pick up book bundles for her three-year-old daughter and five-year-old son, Sharon discovered they placed the freshly borrowed books on display throughout the family's home just as they would find them at the Library. Next, they busied themselves with reading and, finally, in the sweetest form of imitation, they started to pretend that they were the very librarians they missed. 
Now that all Library locations are open for in-person browsing, Sharon sees many more trips to the Library in their future. "We look forward to continuing to browse the awesome selection of children's books," says Sharon. "It's easy to social distance and it's one of our favorite things to do each week." she adds.
In addition to in-person materials browsing, the Correll family also enjoys digital resources such as downloadable e-books, e-audiobooks and renting DVDs. "We appreciate [the Library] and thank you for all you do," says Sharon.
Find yourself missing your local Library too? We look forward to seeing you soon! Click here to find more information about our hours of operation, available Library services and to review our multi-phased re-opening plan.