June is almost over and that means it's time for the second half of our double challenge, Summer Break: Reading Takes You Everywhere!  From July 1 to August 8 we are challenging the community to read 20 million minutes. If you participated in our first challenge, you are automatically enrolled. If not sign up today at summerbreak.cmlibrary.org! In June we read 2,265,939 minutes and we know we can beat that during these dog days of summer.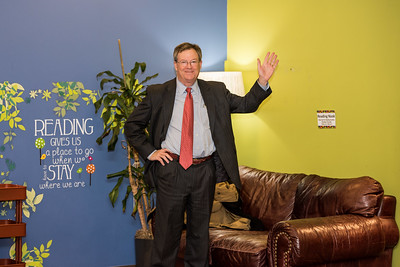 Summer Break: Reading Takes You Everywhere challenges our community to read 20 million minutes together. Log your reading time to be eligible for the following prizes:
Wendy's Jr. Frosty coupon when you sign up
Babies and children earn a new book upon completion of the challenge
Teens earn either a new book or a fun doodle notebook upon completion of the challenge
Adults earn a library tote bag upon completion of the challenge
Summer Break prize distribution is not available during current library operations and procedures. Keep checking our website for details on when library operations permit prizes to be claimed.
*All prizes will be available while supplies last.
Complete Summer Break during each challenge by reaching 600 points. These points can be obtained by:
Logging at least 10 hours of reading time (600 points)
OR
Logging any combination of reading and learning activities with at least 5 hours of reading for a total of 600 points.
Please note that you can only earn 300 points for doing learning activities, and we encourage you to read all summer long!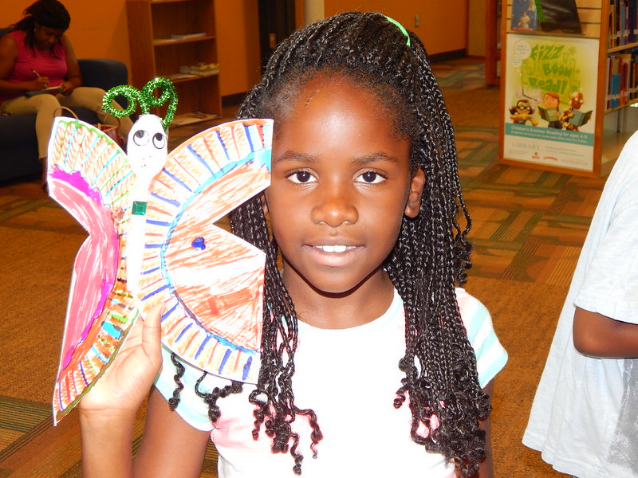 Children's Learning Activities for Summer Break
This summer discover the learning moments all around us. The Library is here to help you get your child ready to read with simple activities every day.
Read:
Explore:
Use the Library resource PowerKnowledge to learn about the animals in your backyard.
Attend an online concert or play.
Create:
Play:
Create puppets, then use them to act out a play.
Play a board game.
Give:
Write a letter to a senior at a nursing home or assisted living facility.
Draw something encouraging on your driveway or sidewalk.
Write:
Play "restaurant" and take your family's orders on a notepad.
Write a new ending to your favorite book or story.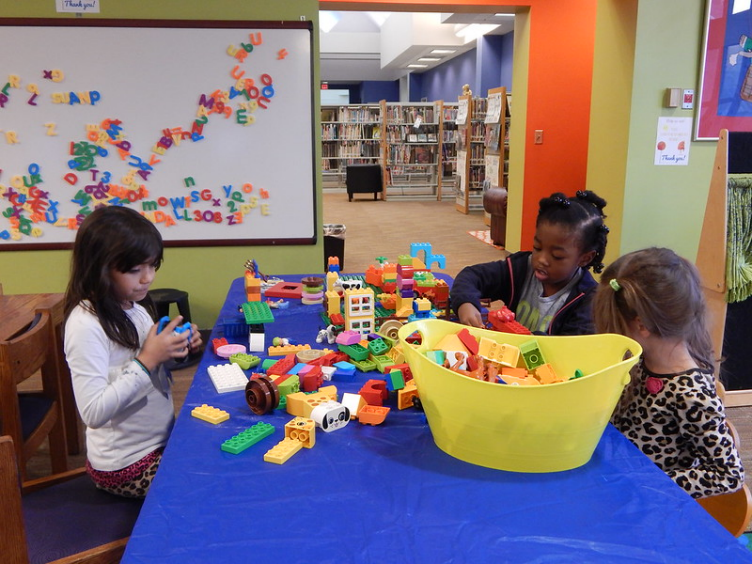 Innovative and Educational Programs for Children
Though our Summer Break 2020 program can be completed entirely online, our libraries are hosting some wonderful virtual programs this summer for kids. 
Read: Book Talks: Children's (Thursdays at 3 p.m. on YouTube)
Want to know what to read next? Each week librarians recommend new titles for all ages! We've got book recommendations for all interests: interactive mysteries, magical creatures, family read-alouds, and more!
Explore: Story Explorers Enrichment (Tuesdays at 2 p.m. on YouTube)
Learn about a new topic each week with a fun activity you can do with items at home! Discover whirlygigs, fireworks in a glass, and more in these videos!
Play: Listen and Move Storytimes (M/W at 10:30 a.m. on Facebook Live)
Move your body and discover new stories in this energetic storytime focused on lots of dancing and movement
Write: StoryWalks at local parks
Need inspiration for writing your own story? Try visiting a local park to enjoy a StoryWalk! All 5 parks have had new stories installed, and it's great time to get some fresh air, connect with fun stories, and be inspired! If you visit a StoryWalk, please let us know what you think by completing the survey at the end of each StoryWalk.
Visit our calendar for even more upcoming virtual programs that you can access from home!  Choose "Select tag(s)" on the right to narrow down by age.
Comments? Questions?
Are you having problems with the Summer Break 2020 website or your account?  Do you have questions about the program? Do you have a wonderful story to share about the Library and Summer Break? Feel free to chat with us online or email us at MLSummerBreakQuestions@cmlibrary.org for help or feedback.
The 2020 Summer Break program is brought to you by Charlotte Mecklenburg Library with additional support from Wendy's and the Charlotte Mecklenburg Library Foundation.