Welcome to Week 9 of Summer Break!
Summer Break may be Charlotte Mecklenburg Library's summer learning program, but it wouldn't be possible without the strong support we receive from our sponsors. We thank these sponsors for their support, which helps the Library improve lives and build a stronger community.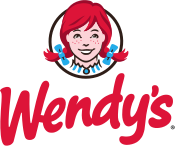 Summer Break got off to a sweet start thanks to Wendy's! A coupon for a complimentary Junior Frosty provided the perfect sign-up incentive for participants of all ages. Wendy's has been a long-time sponsor of summer learning programs at Charlotte Mecklenburg Library. Thank you, Wendy's, for your support of Summer Break!

For the second year, the Library has been honored to partner with Carowinds. Not only does Carowinds generously donate tickets to encourage our community to read and learn all summer long, but they celebrate literacy during Library Week – where library cardholders receive discounted tickets and enjoy storytimes at the theme park. Thank you, Carowinds!

An important partner in all Library ventures is the Charlotte Mecklenburg Library Foundation. Their support this year has been crucial in facilitating programs reaching all populations – from infant storytimes and programs for people with special needs to outreach to the elderly. Thank you, Library Foundation, for contributing to the ongoing success of Summer Break!
Comments? Questions?
Are you having problems with the Summer Break website or your account? Do you have questions about the program? Feel free to stop by your local library for assistance, give us a call at 704-416-0101 or email us at MLSummerBreakQuestions@cmlibrary.org.