Wednesday, June 26th, 2019
It's week four of Summer Break! Hopefully you've been logging your reading time and activities, but if you haven't, it's not too late to enroll in the program and join in on the fun. You can even backdate your reading time to the start of the program, June 1. Keep reading, learning and exploring through the end of the program, August 10, 2019.

Making sure you get rewarded for a summer well spent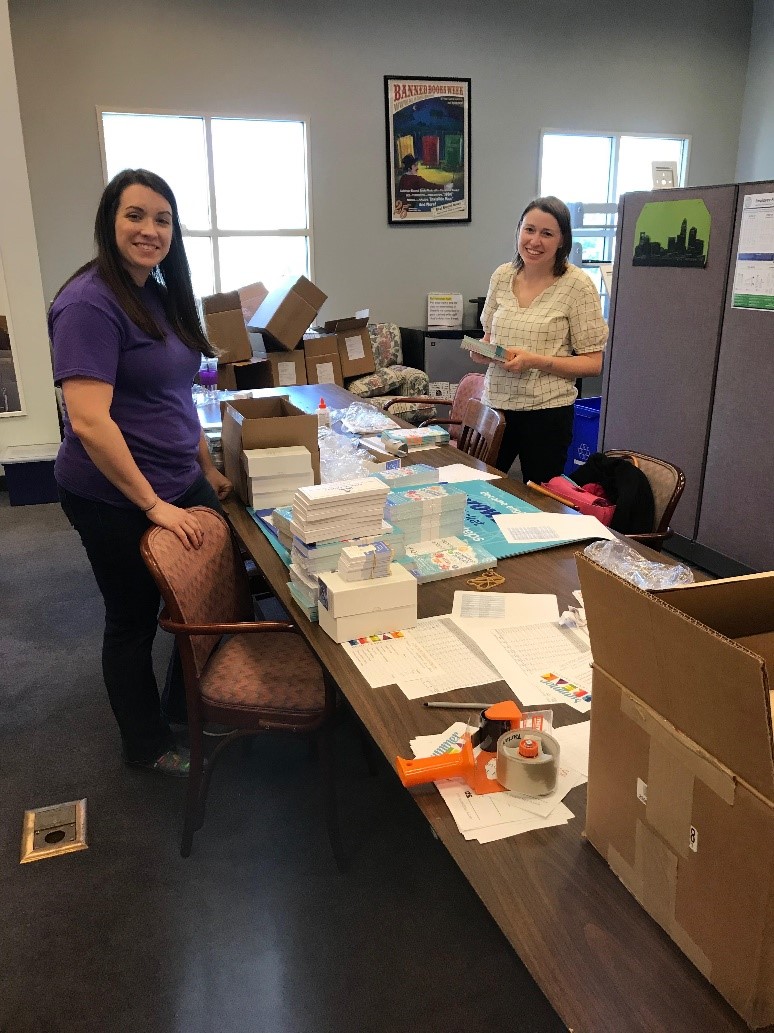 Library staff have been working hard preparing for Summer Break since September 2018 – developing recommended reading lists, engaging programs and fun incentives.
One of the biggest tasks for the team that manages the Summer Break program is choosing, ordering and sorting all the cool incentives you receive upon completion of the program. This year:
babies and children earn a new, popular book;
teens earn either a new, popular book OR a drawstring library tote;
and adults earn either a car magnet OR notebook.
Once incentives are chosen, the team works with the Marketing and Communications Department to create and order lots of flyers, posters and other print materials to help us tell you all about the program. Printed pieces are sorted and distributed to all 20 library locations.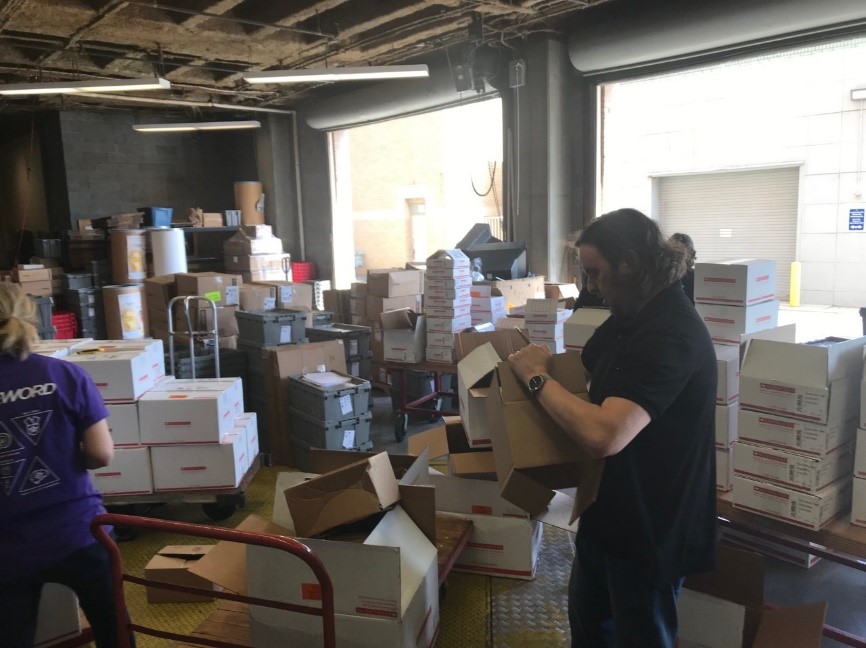 Staff then order what feels like an ocean of books for babies, children and teens. Each box must be opened, organized and sorted so that every library location has just the right selection of books for participants to choose from when they complete Summer Break.
Staff also sort drawstring book totes, notebooks and car magnets so that teen and adult completers have a variety of colors to choose from at their library location. Check out the beautiful bright yellow!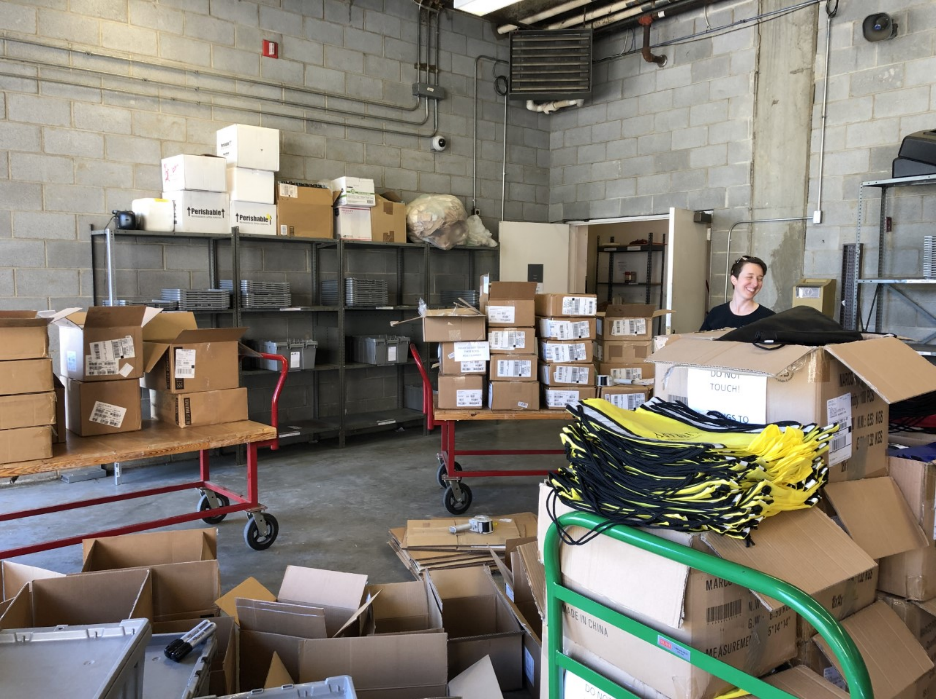 Once boxes are sorted and labeled, they are taken to the dock to be delivered to library locations.
A lot of hard work is put into Summer Break with the goal of participants enjoying the program and having fun reading and learning all summer long.
To learn more about how the Summer Break program works, and how you can sign up to participate, visit summerbreak.cmlibrary.org.
REMINDER: all library locations are closed for July 4.
Comments? Questions?
Are you having problems with the Summer Break website or your account? Do you have questions about the program? Feel free to stop by your local library for assistance, call 704-416-0101 or email MLSummerBreakQuestions@cmlibrary.org.