Each summer, the Library is excited to welcome community teens into our branches to participate in our Summer VolunTeen program. The VolunTeen program is designed to expose young people to a wealth of vital experiences and help teens gain service hours during the summer. VolunTeens build workforce development and leadership skills while volunteering at the Library.
We'd like to take a moment to tell our 2019 VolunTeens, "Thank you and great job!"
Our VolunTeen initiative is now year-round, which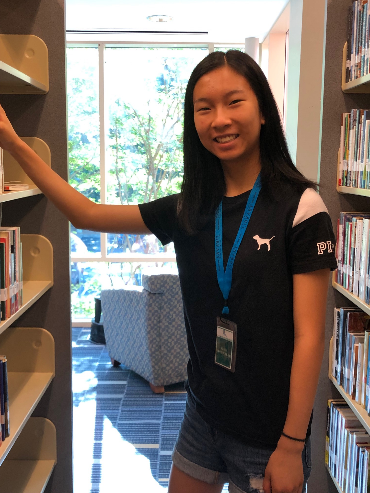 means that teens ages 13 to 17 can now earn community service hours by becoming a VolunTeen up to three times a year! Charlotte Mecklenburg Library is looking for responsible teens who enjoy working with the public, helping others and giving back to their community.
Applications are only accepted three times a year. In January for the Spring term, in April for the Summer term and in August for the Fall term. During application months, please apply on the Volunteer page. Click on "Become a Volunteer" and search for Teen Volunteer 2019 opportunities. Applications will be accepted throughout the month as designated or until a branch has reached capacity.
Celebrate Library Week at Carowinds!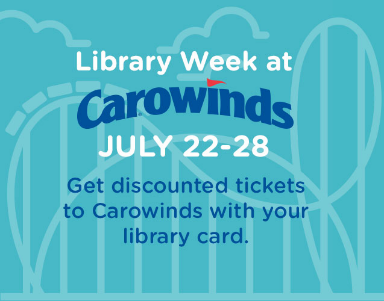 In addition to offering free Carowinds tickets to eligible Summer Break participants, Carowinds also offers Library customers the opportunity to purchase discounted tickets and use them during Carowinds Library Week. This year Carowinds Library Week runs July 22-28, and the discounted ticket price is $39 per person, which includes parking. Purchase discounted tickets to be used during Library Week and help us celebrate Summer Break at Carowinds!
Click here to access the portal
User name: CM
Password: LIBRARY 
These are case sensitive.
Additional discounts may also be available through this portal throughout the summer.\
Comments? Questions?
Are you having problems with the Summer Break website or your account? Do you have questions about the program? Feel free to stop by your local library for assistance, call 704-416-0101 or email MLSummerBreakQuestions@cmlibrary.org.