Thursday, June 16th, 2022
Written by Kristi Madron, children's librarian at SouthPark Regional Library
Summer is in swing, and for most parents, that means leaving behind all the pressures of school until the fall. But these last couple of years have had an outsized impact on some kids. Reading proficiency scores, which determine how well a child will do in school overall, have completely dropped significantly. Only a small percentage of kids are now reading on grade level. If your child is one of those kids who needs some help to level up, the library and some amazing volunteers have a couple programs to help kids in kindergarten through fifth grade improve their literacy this summer.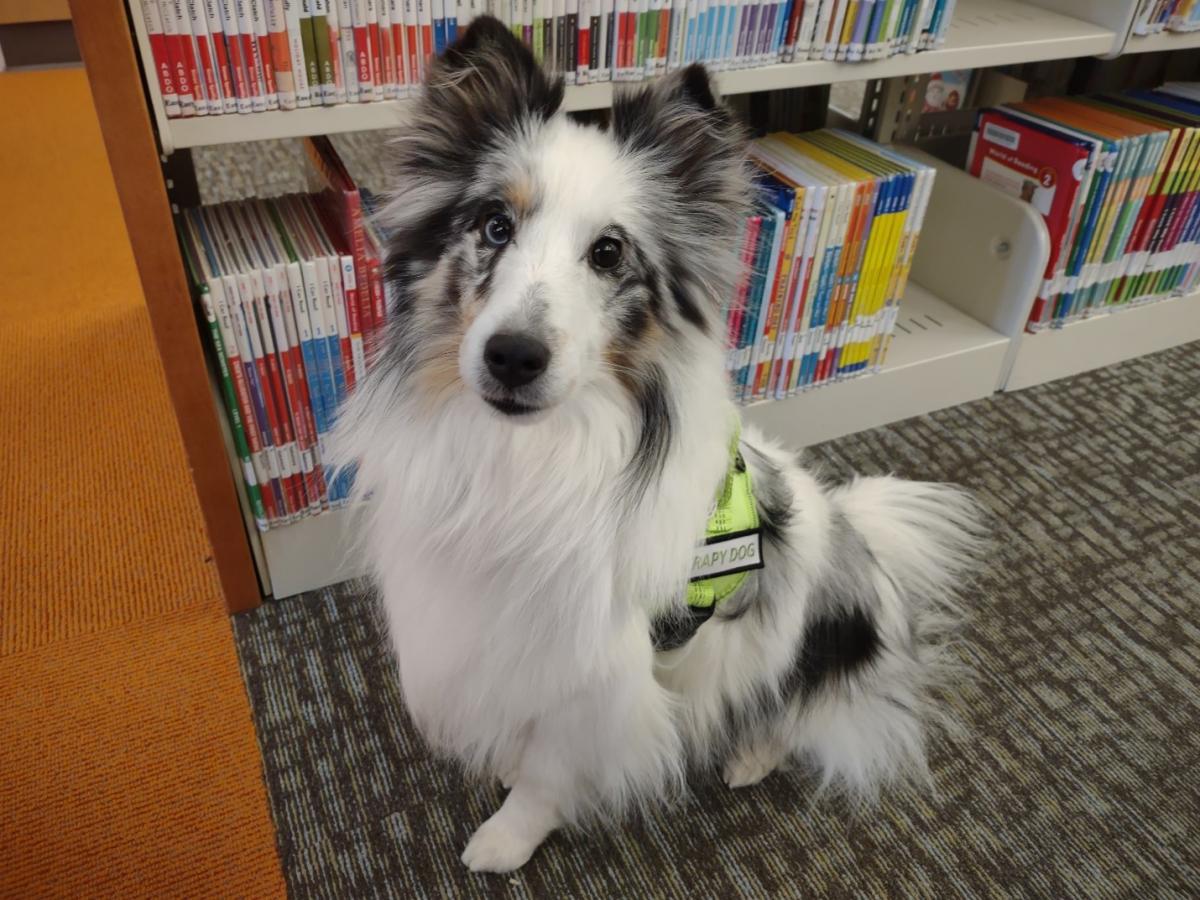 Paws to Read is an in-person program where volunteers with licensed therapy dogs help children practice reading skills. Studies show that time spent reading and an environment of enjoyment around reading has a measurable impact on a child's reading abilities. Therapy dogs provide an uncritical ear and reduce stress hormones and anxiety. Kids will get one on one attention and an experience of reading that isn't high-pressure.
Currently, six libraries are offering regular and on-going Paws to Read therapy dog sessions: Matthews, Mountain Island, North County, South County, SouthPark and Steele Creek. Schedule a session here
Reading Buddies is available in-person this summer in select locations. Children set up a regular weekly appointment to read 30 minutes with a specific volunteer. The summer sessions begin on June 21st and last until July 30th, for a total of six weeks. A responsible adult should remain in the library during the session, and attendees should arrive a few minutes before their session is to begin so they can select a book and get signed in. Adult volunteers will use Active Reading practices to ask questions, build vocabulary and connect to the child's world.
This program is available this summer at four locations: Matthews, North County, SouthPark, and University City. You'll need to contact the children's department by phone or in-person to schedule your child for their weekly slot. See cmlibrary.org/branches for phone numbers and addresses of these locations. There are also virtual Reading Buddy appointments. To set up a virtual regular appointment, click here
Masks are currently required for all one-on-one sessions. All adult volunteers have passed a background check and have received training for these programs.
These programs could make a big difference for how your child approaches reading this fall. If they are all full, however, please stop by the children's desk at your favorite location and ask for recommendations, it's one of the best part of the job!